News
Sarah Michelle Gellar Hopes Buffy is Out of the Slaying Game
The star of TV's Buffy The Vampire Slayer wants her character to be "far away from any Hellmouth" in 2017...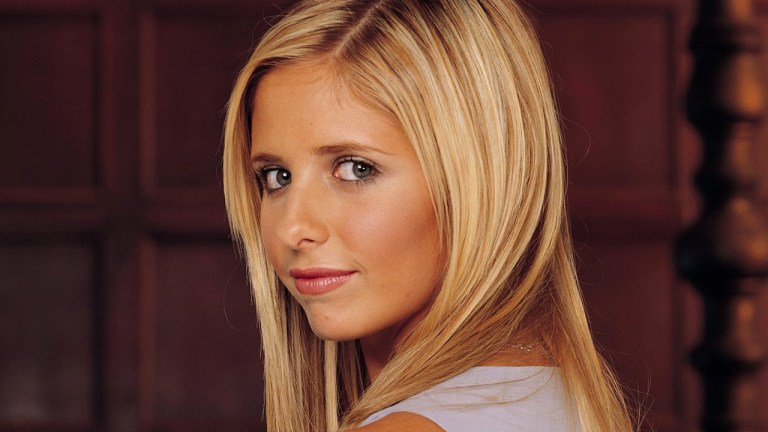 This year will mark the 20th anniversary of Buffy The Vampire Slayer's TV debut, so we can probably expect a lot of retrospectives and interviews with the cast and crew dotted here and there as the months roll on. 
The show's die-hard fans tend to be fairly happy with how the series ended back in 2003, and although not all of our favourite characters made the final cut (would you expect any less from creator Joss Whedon, the master of snatching his intricately-written faves away from a place of peace and plunging them into darkness?) the Slayer herself found a sort of zen calm amongst the 'grr argh' of those final moments.
The Hollywood Reporter recently interviewed star Sarah Michelle Gellar about how she feels looking back at her work on the vampire butt-kicking series, where apocalypses are like buses and the quips are for free.
"The most formidable years of my life – transition from teenager to adult – were spent filming Buffy," the Ringer actress mused. "I learned every day from the experience and from her. She taught me it wasn't about being perfect; it was about trying the hardest to be the best you you can be. I also loved how hard Buffy worked, as she had no typical powers most superheroes have. She had to train and work hard at her craft. Buffy reminded us that being different was not only OK but really cool — and at a time when most kids are trying to desperately fit in." 
But Gellar is very much in the camp of letting Buffy stay in the past, opining that revivals and reboots shouldn't bring the Slayer back to life (again):
"I have always believed that what was so unique about the show was the use of horrors of those formative years," says Gellar. "With high school and college as a backdrop, we were able to address racism, identity, bullying, guilt, death, first love and heartbreak using the demons as metaphors for the demons we all experience. I am not sure how that translates into adulthood, although I am sure it could. The burden of saving the world a lot always weighed heavily on her, so for her sake, I hope she is somewhere on a beautiful beach located far away from any Hellmouth." 
Shhh, no one tell her about the comics. Let her dream.