News
Santa Clarita Diet Canceled at Netflix
Joel and Sheila Hammond have quite bit to deal with still. But Netflix is bidding farewell to Santa Clarita Diet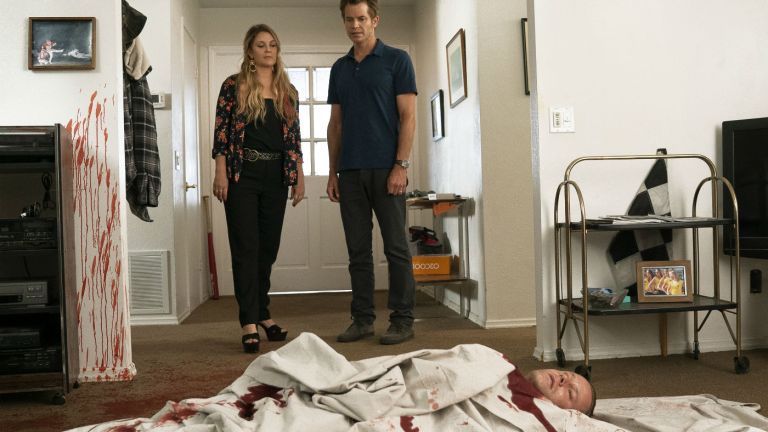 The following contains spoilers for Santa Clarita Diet Season 3.
Santa Clarita Diet Season 4 won't be crawling out of the grave anytime soon. Netflix has announced that it is opting not to renew its zom-rom-com series for a fourth season, effectively cancelling it. Deadline first reported the news. 
Santa Clarita Diet is a fascinating comedy/drama/zombie hybrid from creator Victor Fresco. It stars Drew Barrymore and Timothy Olyphant as suburban married couple and real estate agents Sheila and Joel Hammond. It just so happens that Sheila is also an undead monster who craves the taste of human flesh.
"The world had never known a 'zom-com' until Santa Clarita Diet, and we're indebted to creator Victor Fresco for bringing this idea to Netflix," Netflix said in a statement. "To their endless credit, the incredible Drew Barrymore and Timothy Olyphant were totally game, with an uncanny knack for comedy that brought Sheila and Joel Hammond to vibrant life, even though one of them was undead. We're grateful to Victor, Drew, and Timothy, along with fellow executive producers Tracy Katsky, Aaron Kaplan, Chris Miller and Ember Truesdell and the terrific cast, including Liv Hewson and Skyler Gisondo, and crew for three hilarious seasons for Netflix members to discover for years to come."
Santa Clarita Diet Season 3 ended with Sheila Hammond finally opting to turn her husband Joel into a zombie as well. For the first time in their lives (and deaths), the Hammond had the rest of eternity together to look forward to. 
Now instead of a new beginning, the season 3 finale is a bittersweetly romantic ending for the show. According to Santa Clarita Diet creator and showrunner Victor Fresco, he wasn't quite ready to let the show go. In an interview with The Hollywood Reporter before the cancellation, Fresco talked about the possibility of Santa Clarita Diet Season 4…and even Season 5. 
In the interview, Fresco points out that Netflix is increasingly going towards a three seasons and out model for its original programming. So while he was genuinely unsure whether the show will get a Season 4, he was certainly eager to do more, saying:
"I could see a scenario where the fourth year is the last year. I sort of imagined it going five years — that seemed about right to me. I think the relationship is interesting and fun and emotional and loving enough that you could want to stay with the Hammonds for a long time because they're wonderful, so there's always stuff there for us to mine… I think we're introducing a huge new storyline for season four if we come back, and our challenge would be to come up with another one for season five, but I have no doubt based on these characters and this life that that would be something we could do."
Fresco was right to be concerned about Netflix's "three and out" model as Santa Clarita Diet joins One Day at a Time and Daredevil as Netflix shows canceled after three seasons. 
Alec Bojalad is TV Editor at Den of Geek and TCA member. Read more of his stuff here. Follow him at his creatively-named Twitter handle @alecbojalad