News
Santa Clarita Diet Season 3 Release Date, Trailer, Cast, News, and More
Netflix is staying on the wagon with Santa Clarita Diet Season 3 now officially confirmed.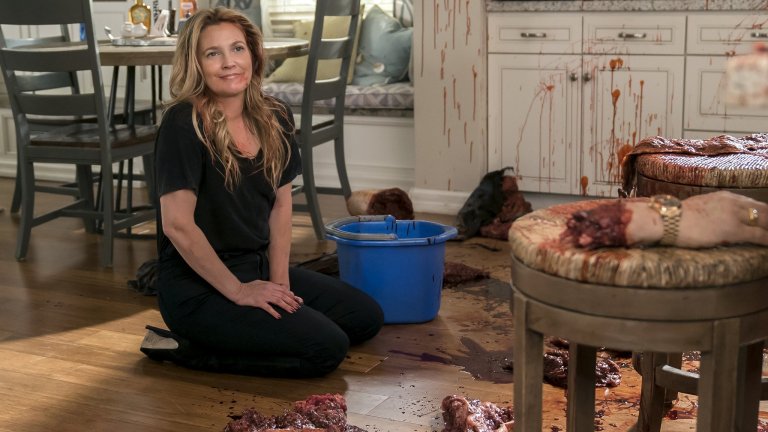 Santa Clarita Diet appears to be a regimen that Netflix plans to maintain. The zombie comedy, starring Drew Barrymore and Timothy Olyphant, received generally favorable responses to the March-launched Season 2 and Netflix does not get in the habit of canceling shows unless they are disastrously unpopular.
Consequently, Santa Clarita Diet Season 3 is returning for another round of 10 episodes.
Santa Clarita Diet Season 3 Release Date
Santa Clarita Diet Season 3 will debut on March 29, 2019. 
Netflix sure loves them some early release dates for Santa Clarita Diet. Season one debuted on February 3 of 2017. Season 2 followed suit by releasing in the first quarter of 2018 on March 23.
Santa Clarita Diet Season 3 Trailer
'Til death, am I right?
Santa Clarita Diet Season 3 Cast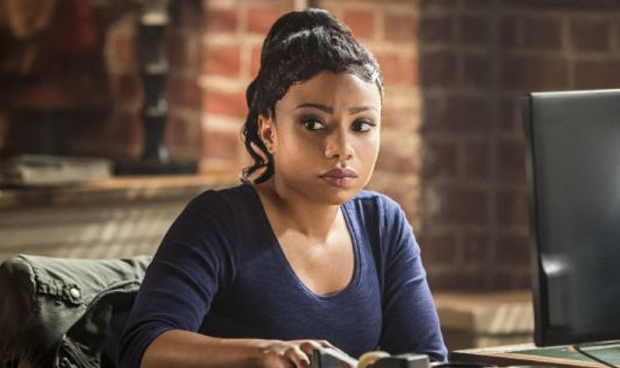 Shalita Grant is set to recur on Santa Clarita Diet Season 3, reports Deadline. She will play FBI agent Tess Rogers, who's tasked with investigating the recent explosion at the Santa Clarita fracking site, one of the culminating moments of Season 2.
Grant just ended a four-season run as ATF agent Sonja Percy on NCIS: New Orleans, amicably departing the CBS franchise crime procedural. She's also banked a 2016 run on Mercy Street, with guest spots on Bones, Battle Creek and The Good Wife.
read more: Russian Doll: Everything You Need to Know
Cast members Drew Barrymore, Timothy Olyphant, Liv Hewson, and Skyler Gisondo are all expected to return. Creator Victor Fresco serves as showrunner and executive producer. Stars Barrymore and Olyphant also serve as executive producers alongside Aaron Kaplan, Tracy Katsky, Chris Miller and Ember Truesdell. Nancy Juvonen is also onboard as a producer.
Santa Clarita Diet Season 3 Details
Netflix made its renewal official in May with this celebratory announcement.
Story-wise, Santa Clarita Diet Season 3 will have plenty of loose-ends to take care of. In discussing the mythology of the show with Den of Geek, creator Victor Fresco may have let slip that he fully expected to get a third season. 
"We do. We don't in the sense of knowing where things are at in say, season five, but we know in season three where things are headed and what Mr. Ball Legs represents. We know that Paul, who Zachary Knighton plays, will be back and that he represents a threat to the Hammonds. It's an interesting threat because he's not a cop or a doctor, you know? When we break these stories we always have an idea of where it all goes, but it may not be a 100% certainty on it all. We're talking about season three so we're starting to nail that down."
Fresco also echoed to The Hollywood Reporter that he is actively writing (the now-confirmed) Santa Clarita Diet Season 3. "We have not been picked up for season three, but we have started with the writers," he said. "So we are back at work writing — fingers crossed. We don't have any data to know how the show is doing, so we'll just have to see."
Alec Bojalad is TV Editor at Den of Geek and TCA member. Read more of his stuff here. Follow him at his creatively-named Twitter handle @alecbojalad