News
Sandman TV Series From Neil Gaiman Coming to Netflix
Neil Gaiman's Vertigo classic, The Sandman, is getting a TV series at Netflix with a big price tag to boot.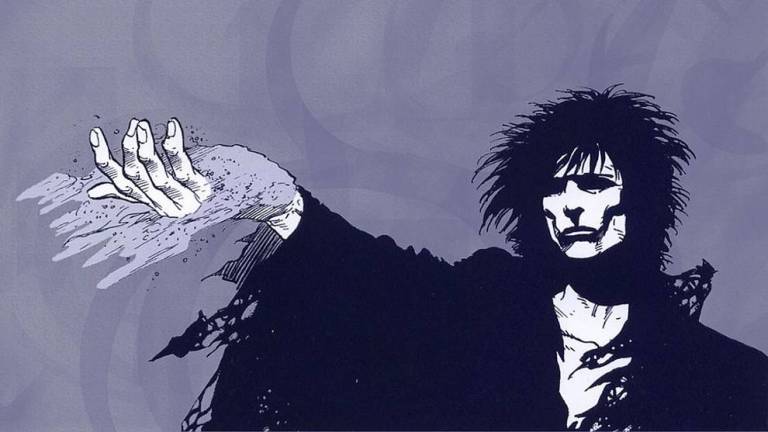 No, you're not dreaming. Neil Gaiman's The Sandman is finally getting adapted.
According to The Hollywood Reporter, Warner Bros. Television has come to a deal with Netflix to adapt Gaiman's influential comic book run into a television series. The deal is described as being a massive financial commitment from Netflix and represents potentially the largest dollar amount that DC Entertainment has ever received for a TV series. It would have to be a big monetary commitment for Warner Bros. and DC Entertainment to allow one of its juiciest comic book properties to go to a rival streaming service rather than its own, DC Universe.
Gaiman will serve as an executive producer on the TV project alongside David Goyer, who was also attached to the produce an ill-fated film version of The Sandman for New Line. Allan Heinberg (Wonder Woman, Grey's Anatomy) will serve as showrunner. The project is bypassing the pilot stage and being ordered straight-to-series at Netflix. There is no early word how many episodes it will feature.
The Sandman has long been one of DC and the recently shuttered Vertigo's most sought after properties to adapt. The series, which Gaiman launched in 1989, follows Dream (the titular Sandman), who sets out to rebuild his unconscious realm after being imprisoned in an occult ritual for decades. Like Gaiman's other properties like American Gods and Good Omens, The Sandman features personified versions of mystical entities like Death, Desire, Despair, and Destruction. Both American Gods and Good Omens have received their own TV adaptations for Starz and Amazon Prime respectively.