News
Samurai Jack Creator To Direct Two Animated Features at Sony
Samurai Jack and Hotel Transylvania helmer Genndy Tartakovsky has lined up two new animated features at Sony.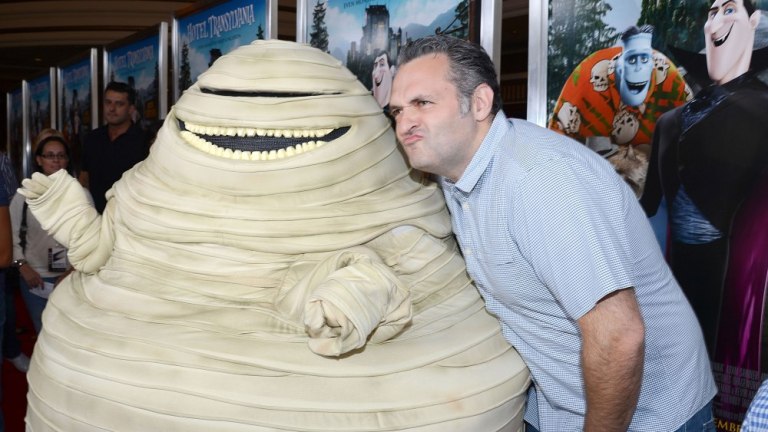 Perhaps no one in the animation world has taken the "one for me, one for them" concept more extremely than Samurai Jack creator Genndy Tartakovsky. 
After creating visually lush, morally dense, and limited audience shows like Dexter's Laboratory, Samurai Jack, and Star Wars: Clone Wars for Cartoon Network, Tartakovsky followed that up by directing the family friendly Hotel Transylvania series for Sony. The three Transylvania films combined for over a billion dollars at the box office.
So what does $1 billion in box office receipts get you? TWO for you. Per a Deadline report, Tartakovsky has cut a deal with Sony to produce two upcoming animated features. Plot descriptions for each are scarce but from what little information that can be gleaned, it sounds like the veteran animator is going to be doing his own thing.
One film, Fixed, will be an R-rated comedy and the other, Black Knight, is an epic action-adventure a la Samurai Jack. 
"I'm very excited to start this next adventure with my Sony family," Tartakovsky said in a statement. "With their trust and support we are going to do something unique and different, and push animation to the next level."
Tartakovsky's animation style has been a television mainstay for over a decade. His cartoonish yet powerful looking characters helped develop real fan communities for shows like Samurai Jack and Star Wars: Clone Wars. The animation style translated well to the comic world as well with his contributions to the Luke Cage oeuvre in Cage #1. Hotel Transylvania features slightly different 3D GG animation so it will be interesting to see if Fixed and Black Knight return to the 2D roots or not.
"Genndy is one of the most singular voices in animation today and we are overjoyed to have him develop his next original features at Sony Pictures Animation, where he began his theatrical career nearly a decade ago," Kristine Belson, President of Sony Pictures Animation, said. "His imagination and talent have no boundaries, which will be made abundantly clear by the two wildly different movies he'll be directing next."