News
Fosse/Verdon Release Date, Teaser, Cast, and More
Sam Rockwell and Michelle Williams will star in and produce an FX limited series Fosse/Verdon with Lin-Manuel Miranda producing.
FX isn't willing to let its strangehold of the Best Limited Series category at the Golden Globes and Emmys go any time soon. The network has announced a star-studded limited series called Fosse/Verdon that will tell the real life story of Bob Fosse and Gwen Verdon. Sam Rockwell and Michelle Williams will star as the titular duo.
"We are over the moon about this dream team we've assembled for this incredible series," FX Co-President of Original Programming for FX Networks and FX Productions Nick Grad said in a statement. "Tommy, Steven, and Lin are the perfect team to tell the story of Bob Fosse and Gwen Verdon, and we're so thrilled to have Sam and Michelle playing these iconic roles."
read more: Pose Season 2: Everything You Need to Know
Bob Fosse was a titanic Hollywood figure. He remains the only person to win an Oscar, Tony, and Emmy award in the same year. He directed and choreographed shows such as Damn Yankees, Cabaret, and Pippin. He also created the famous on-stage dancing technique known as "Fosse Amoeba," which incorporated a sideways shuffle, turned-in knees, and the immortal jazz hands. Gwen Verdon was a legendary actress and dancer who won four Tony Awards. The two were frequent collaborators and eventually husband and wife.
Fosse and Verdon's relationship was certainly what we could call problematic, featuring numerous extramarital affairs and a separation though the two never divorced. 
"My mother and father have one of the greatest love stories ever known," Nicole Fosse said. They were extremely complex people with an indestructible bond, loyalty, and trust that endured both fantasy and reality. Finally, we have a creative team with the talent and wisdom to tell the story."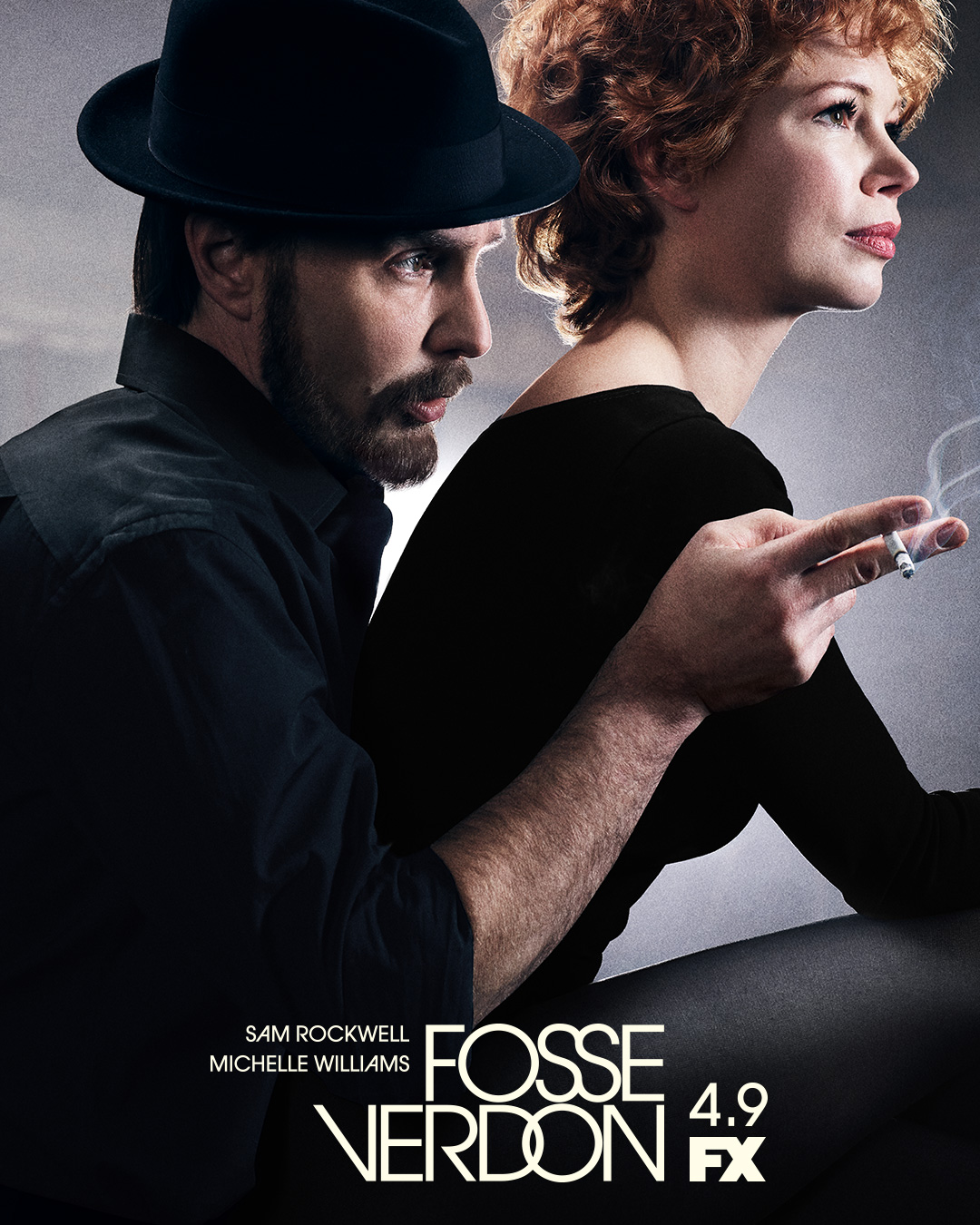 Fosse/Verdon Release Date
Fosse/Verdon will debut on Tuesday, April 9 at 10 p.m., FX has announced. The premiere will be written by Steven Levenson and directed by Thomas Kail. The series will feature eight episodes.
Fosse/Verdon Teaser
The full Fosse/Verdon trailer is here and it really does look absolutely gorgeous. Just a collection of mishmashed scenes from Bob and Gwen's life set to virtually no voiceover or soundtrack. Give it a look.
FX debuted a teaser for Fosse/Verdon during the 2019 Golden Globes. Surprise, surprise! It looks great. 
Fosse/Verdon Cast
For a series about larger-than-life personalities, FX went ahead and cast some larger-than-life personalities to populate it. 
Recent Oscar winner Sam Rockwell (Three Billboards Outside Ebbing, Missouri) and four-time Oscar nominee Michelle Williams (Manchester by the Sea) will star in as Bob Fosse and Gwen Verdon.
Other series regulars include Norbert Leo Butz (Bloodline) as Paddy Chayefsky, Margaret Qualley (The Leftovers) as Ann Reinking. Recurring characters include Aya Cash (You're The Worst) as Joan Simon, Nate Corddry (The Circle) as Neil Simon, Evan Handler (Californication) as Hal Prince, Paul Riser (Mad About You) as Cy Feue, Susan Misner as Joan McCracken, Biance Marroquin as Chita Rivera, Kelli Barrett as Liza Minnelli, and Rick Holmes as Fred Weaver. 
Thomas Kail (original director of Hamilton), Steven Levenson (Dear Evan Hansen) and Lin-Manuel Miranda (yes that Lin-Manuel Miranda…as if there's any other) will produce alongside Rockwell and Williams. Fosse and Verndon's only child, Nicole Fosse, will serve as executive producer. The series will be an in-house production for FX, coming form Fox 21 Television Studios and FX Productions.