News
Salvation: CBS Apocalypse Drama Casts Heroes' Santiago Cabrera as Lead
Upcoming apocalyptic CBS drama Salvation adds lead actor Santiago Cabrera and the creative vision of Juan Carlos Fresnadillo.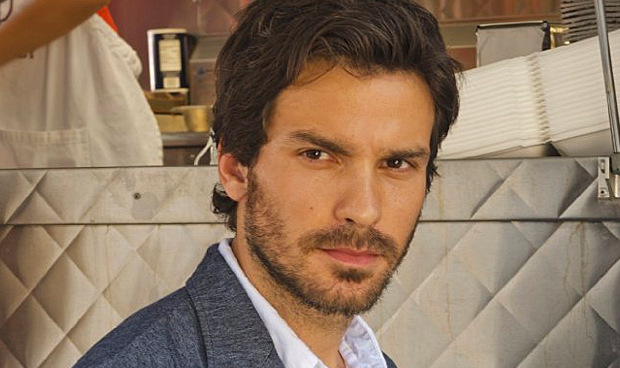 It's been some time since it was learned that CBS is preparing to take another stab at an apocalyptic themed drama series with Salvation. After being given a rare straight-to-season order from the onset, the show, under the auspices of producer Alex Kurtzman, completes its primary cast and drops a notable name to helm its inaugural episode.
Deadline reports that Salvation has cast Santiago Cabrera as a lead player. The actor, known for small screen roles in BBC's The Musketeers and Showtime's Dexter, may be best remembered from NBC's original iteration of Heroes, in which he played the tortured prescient painter Isaac Mendez. Complementing that theme, Cabrera joins Salvation to play a character named Darius Tanz, a tech billionaire who learns about a population-extinguishing asteroid set to collide with Earth in six months. Using his resources, he secretly puts together a team consisting of a prodigious MIT grad student played by Charlie Rowe (Red Band Society) and a low-level Pentagon official played by Jennifer Finnigan (Tyrant).
Additionally, it appears that Salvation will launch in the creative hands of someone who knows a thing or two about onscreen suspense and apocalypse scenarios in Juan Carlos Fresnadillo, director of films such as Intruders and 28 Weeks Later. Fresnadillo, who, last year, handled the pilot for TNT's sci-fi drama Falling Water, will return to television, serving as director and executive producer for the inaugural episode of Salvation, working off a script by by Liz Kruger and Craig Shapiro (Extant).
Much of Salvation centers on the impending doom that Darius and company must prevent, mixed with the personal-dramatic aspects as they are forced to keep the apocalyptic secret, even from their loved ones. Thus, while the looming threat of the Earth-annihilating asteroid is the centerpiece in the show's premise, we can expect to see the chemistry between the primary trio of Cabrera/Finnigan/Rowe to be a major factor. Besides them, the supporting cast also consists of Ian Anthony Dale (Hawaii Five-0), Jacqueline Byers (Roadies) and newcomer Mahinul Islam.
Salvation has yet to announce a premiere date, but CBS's initial announcement last October did identify the show as a "summer event series." Thus, we're a probably about 3-5 months away from its arrival.
Our original article below as it appeared on October 20, 2016:
CBS Will Launch Apocalypse Series Salvation Next Summer
The Zombie Apocalypse is about to be eclipsed by the Asteroid Apocalypse and who better to bring on the space debris than Alex Kurtzman, who scripted Star Trek Into Darkness and Transformers. CBS announced that their 13-episode science fiction suspense thriller Salvation will go straight straight-to-series in the summer 2017.
Kurtzman, who also made final touches to the scripts of The Amazing Spider-man 2 and is directing the upcoming The Mummy with the Tom Cruise, is no stranger to strange TV. He co-created Fringe with J.J. Abrams and Roberto Orci and developed the Hawaii Five-0 reboot for CBS.
The script for Salvation will be written by Liz Kruger and Craig Shapiro (Extant). The series is based on the story by Matt Wheeler.
The serialized hour-long drama will focus on an MIT grad student who discovers that earth is on a six month collision course with an asteroid.
The series will be produced by CBS Television Studios and Kurtzman's Secret Hideout. Alex Kurtzman, Heather Kadin and Peter Lenkov will executive produce.
"Salvation is the type of fast-paced, dramatic ride that viewers look for in a summer event series," CBS Entertainment president Glenn Geller said in a statement. "We're excited to launch another high concept, highly promotable show with great auspices that adds to our roster of year-round, original scripted programming."
The Salvation pickup comes after CBS cancelled BrainDead and American Gothic and renewed Zoo for a third season.
SOURCE: VARIETY