News
Sailor Moon Crystal Premiere Date Announced and More
The Sailor Moon reboot now has a release date, and we've got some more exciting bits of news for you, as well!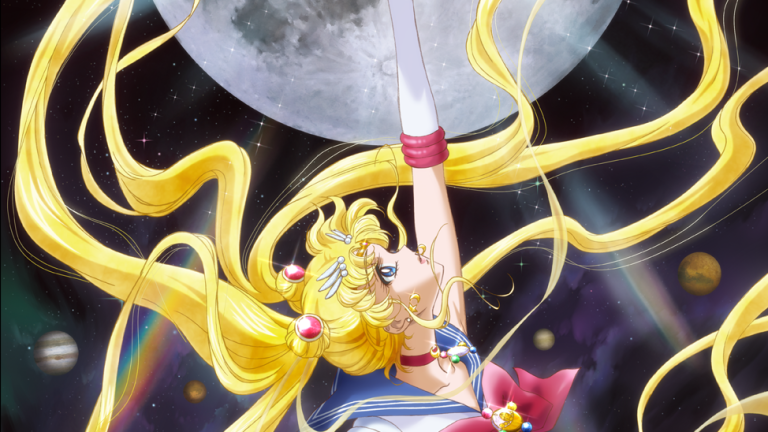 Looks like the official Sailor Moon website is up and running again, and with it, some tasty news about Sailor Moon Crystal. We finally have an official release date for the new anime's premiere on NicoNico Douga. The pretty, sailor-suited soldier of love and justice will return at 7 PM on Saturday, July 5th, 2014 to punish evil in the name of the moon.
But that's not even the motherlode. In addition to the creative staff announced earlier this year, the voice cast for the five principal heroines is official. The four inner senshi have been recast, Hisako Kanemoto taking up the mantle of Ami Mizuno/Sailor Mercury,  Rina Sato stepping into the high-heeled shoes of Rei Hino/Sailor Mars, Ami Koshimizu thundering in as Makoto Kino/Sailor Jupiter, and Shizuka Ito stepping into the spotlight as Minako Aino/Sailor Venus.
However, some continuity with the original has been preserved, and fans may now rejoice in the streets at the rumors of Kotono Mitsuishi returns to bring Usagi Tsukino/Sailor Moon to life for another generation. No confirmation yet on the rumors of Tohru Furuya returning to reprise the role of Mamoru Chiba/Tuxedo Mask, but with the release only a few months away now, we'll know soon enough one way or another.
But wait, there's more. Not only is the website providing info on the voice cast, they've offered up some official art. That's right, both super and civilian character designs for all five Sailor Senshi. As promised, their outfits do come closer to the manga in some ways (like Sailor Mercury inexplicably being the only one without sleeves), and there are some interesting changes to the school uniforms. In particular, a slight variation on Ami's school uniform that is both in character and distinguish it visually from Usagi's. And given, the identical school uniforms, similar seifuku color, and nearly identical boot design, any differentiation between the two characters' outfits visually is welcome.