News
Ryback Officially Done with WWE
Ryback and WWE both announced that they have severed ties ...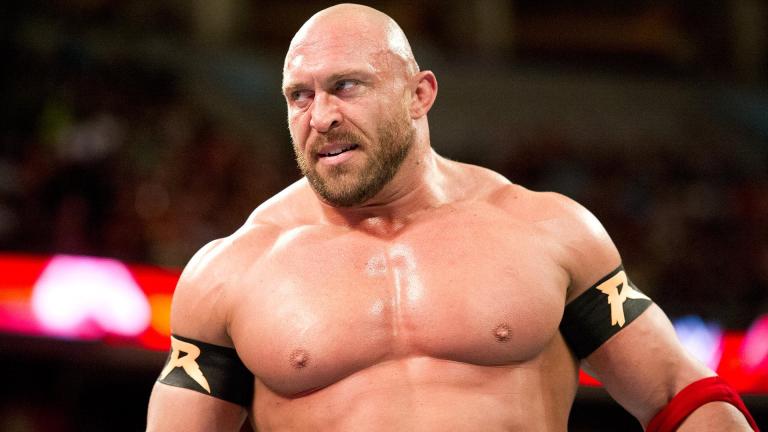 The Ryback era in WWE has come to its much anticipated end, as the former WWE main-eventer (though briefly, he did challenge for a WWE Title) announced on social media earlier today. WWE later followed up with an announcement of its own, confirming that Ryback's contract was terminated as of today.
"Effective today, Aug. 8, 2016, WWE has parted ways with Ryback and he is no longer under contract," WWE said in a brief statement. "WWE wishes Ryback the best in all his future endeavors."
Very generic. Very corporate. Very WWE.
Ryback said in an Instagram post that a new website, FeedMeMore.com, would be launched soon, capitalizing on his somewhat famous WWE catchphrase. Ryback said he would be selling a motivational book and also bodybuilding supplements through the website, and is also going to continue to work a full wrestling schedule through independent promotions.
Ryback's WWE career began with the Nexus angle, where he was part of a crew that tore apart Monday Night Raw's set and ring about seven years ago. Back then, he was Skip Sheffield, but later returned to developmental and returned under the Ryback character.
As the prototypical Vince McMahon wrestler — in other words, he looks like a human being whose muscles have been inflated with an air hose — Ryback had the rocket strapped to his back at the beginning of his Ryback run (post-Sheffield). He challenged for the WWE Title several times in the early parts of his return push against CM Punk, and later wrestled Punk in a series of controversial matches that Punk discussed during his infamous podcast with Colt Cabana, detailing his WWE departure in 2014.
Punk said that Ryback was either "too stupid" or he was intentionally hurting people in the ring.
"That took 20 years off my [expletive] life," Punk said of working with Ryback. "There was one time he kicked me in the stomach as hard as he could and he broke my ribs. I never got an apology for that. A real piece of work, that guy."
Ryback played the PR game well when responding to Punk's comments on a later episode of Chris Jericho's Talk is Jericho podcast, but in the immediate aftermath of Punk's interview, did take several shots at Punk on Twitter. Earlier this year, when it was announced that Punk's UFC debut had been pushed back due to injury, Ryback again took to Twitter to mock his former WWE opponent.
"I went and heard part of it. Punk was always good to me when he was here and I felt I was good to him. He was never like that to my face and I felt we always had good matches for the most part on the live events. To leave and say the things he said, I try not to take anything personal anymore. So whatever he's going through, if he feels the need to say that, I can tell you it's not true. It's one of those things, it's like, come on man. I don't understand if it's a personal thing with me. I don't know but I have no ill feeling towards the guy, I wish him the best."
That might be what Ryback's WWE career is most remembered for.
It doesn't appear, on paper, that Ryback has many logical landing spots when it comes to pro wrestling. I can't see Ring of Honor having the slightest interest. New Japan likes its big American monsters, so that could be a regular booking for him. TNA, at this point, I hope is smart enough to stay away from WWE retreads, but it's hard to have any faith in Dixie Carter's management anymore, so theoretically he could find a home in TNA.
Time will tell.