News
Ryan Murphy's The Politician Release Date, Cast, News and More
Ryan Murphy's first Netflix series, The Politician, now has a release date and a fully confirmed cast.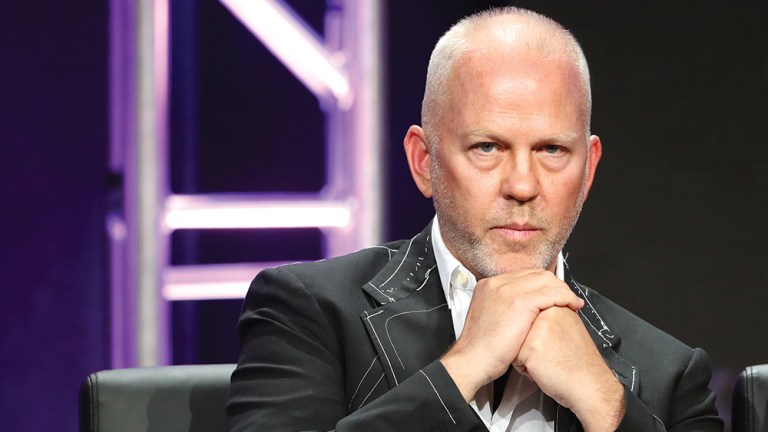 Ryan Murphy, never one to be accused of having too few concurrent television projects, has procured a platform for yet another series. This time, Murphy's work will manifest as an hour-long comedy, called The Politician, which has just landed a comfortable home for itself on Netflix. The series, which is set to spend each season trailing the comical and satirical career of a fictional pol played by Ben Platt (Dear Evan Hansen) has been shaping up with an impressive all-star cast that continues to grow.
The Politician was previously the center of a weeklong bidding war amongst streaming outlets such as Amazon and Hulu, but of course wound up with Netflix. Already the recipient of a two-season straight-to-series order, The Politician is a collaborative creation of Murphy and regular colleagues, Brad Falchuk and Ian Brennan, providing a bit of satirical spin and social commentary through the story of a wealthy Santa Barba-residing, Californian, named Payton, chronicling the character's burgeoning political aspirations.
The Politician will arrive on Netflix as a production of Fox 21 TV Studios (from Murphy's overall deal with 21st Century Fox), with repertory Murphy collaborator Dana Walden overseeing the project on behalf of the studio. The series will become the second Ryan Murphy project to land on Netflix, joining his developing One Flew Over the Cuckoo's Nest prequel series, Ratched.
The Politician Release Date
The Politician launches on September 27 on Netflix. In its marketing material, Netflix has made sure to brand it as The Politician Season 1, suggesting that they have big plans for the future of this thing. 
The Politician Cast
Netflix has unveiled a first-look poster for The Politician Season 1, and with it comes the full list of the very impressive cast.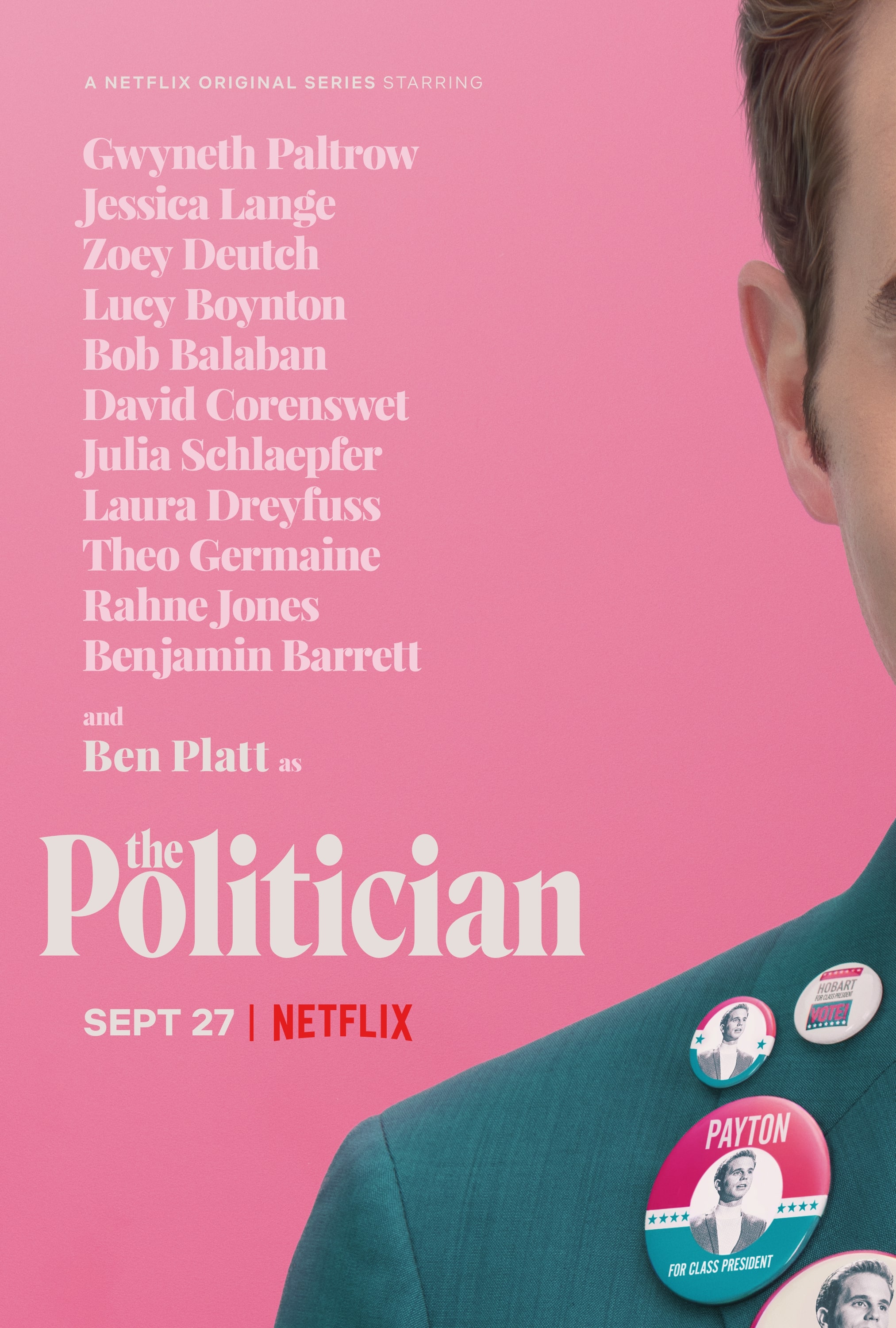 Ben Platt, Gwyneth Paltrow, Jessica Lange, Zoey Deutch, Lucy Boynton, Bob Balaban, David Corenswest, Julia Schlaepfer, Laura Dreyfuss, Theo Germaine, Rahne Jones, Benjamin Barrett have all now been officially announced. Here is everything we know about the actors invovled and who they may be playing. 
Playing the role of the eponymous politician, Payton, will be Ben Platt, who took the Best Actor in a Musical Tony Award in 2017 for Dear Evan Hansen, also known from film roles in the first two Pitch Perfect films, Ricki and the Flash and Billy Lynn's Long Halftime Walk. Here, Murphy and company have already mapped out a trajectory for Platt's Payton, with each season set to focus on a different political race in the character's perpetual climb of the political ladder. In addition to Ben Playy as the titular politician, Netflix has announced it is adding to its cast Zoey Deutch, Lucy Boynton, Laura Dreyfuss, and Rahne Jones as series regulars.
further reading: Ryan Murphy Considering #MeToo Anthology Series
With each season intended to track another political campaign for Platt's character, it is an open guess who these women will play in relation to Platt's character, however they're all each sure to be roped into what is no doubt going to be a sordid role. Deutch herself is coming off some Netflix stardom after appearing in their hit millennial romantic comedy, Set It Up. She also recently appeared in The Year of Spectacular Men and Flower. Boynton meanwhile has a following for appearing in the cult musical darling, Sing Street, she also is appearing in this year's Bohemian Rhapsody. Dreyfuss is also having a reunion with Platt and Ryan Murphy, as she starred in Dear Evan Hansen with the former while worked with the latter on Glee.
Jones is making her television debut after appearing on Broadway in Godspell.
Gwyneth Paltrow and Jessica Lange are obviously big gets for the production but that's just some of the fun you can have when Ryan Murphy is involved. No wonder Netflix signed him to that huge deal. 
Stay tuned here for everything else we find out about The Politician.
Alec Bojalad is TV Editor at Den of Geek and TCA member. Read more of his stuff here. Follow him at his creatively-named Twitter handle @alecbojalad