News
Ryan Murphy Teases An American Horror Story Crossover Season
Is American Horror Story ready to go into a bizarre new direction?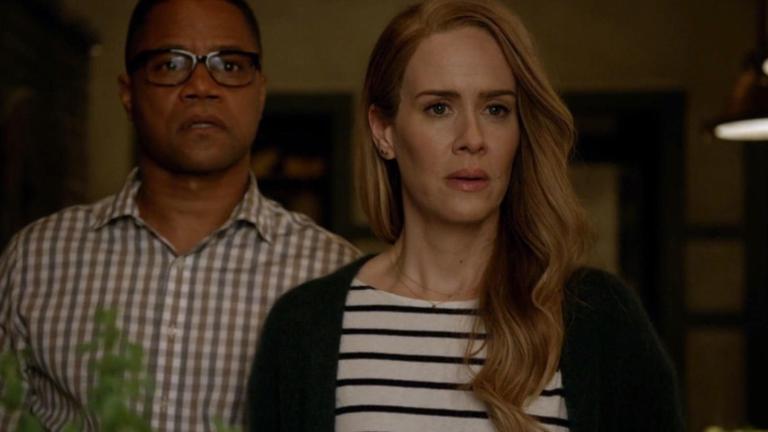 American Horror Story creator Ryan Murphy can't help but get ahead of himself. He's already looking past AHS season 7. With a large number of projects in the works for 2017, Murphy shared details on his vision for a future season (season 8 or 9) of American Horror Story, teasing the potential for a crossover season with characters from Murder House and Coven.
Murphy told EW: "It's a character from season 1 that will be thrust into the world that you are left with at the end of Coven, which is sort of like the male/female/witch academy," Murphy says of the future season of American Horror Story. "And then all of those characters will intertwine, which is confusing because some of them are from seasons 1 and 3. Like, Sarah Paulson will probably be playing 18 characters."
While Murphy tirelessly works to ensure the wellbeing of the next several generations of the Paulson family, he's focused on several forthcoming projects.
Coming off a rebound season for American Horror Story and one of television's critical and commercial darlings in American Crime Story, 2016 was Murphy's year, and the network has little reason to reel in the busy showrunner. He's developed another anthology series for FX called Feud, which premieres in March. The highly anticipated second season of Murphy's American Crime Story will focus on the aftermath of Hurricane Katrina and he'll soon get back to work on the seventh season of AHS. As of this post, Fox has yet to make a decision on a third season of Murphy's Scream Queens. 
When American Horror Story was renewed through 2019, FX CEO John Landgraf commented on the goodwill and trust Ryan Murphy has built with the network. We'll have to see if he gets the full support of the network to crossover into the "bizarre" with AHS.