News
Russian Doll Trailer: Natasha Lyonne Stars in Netflix Death Loop Series
Netflix series Russian Doll uses the familiar trope of a character stuck in a death loop, adding a ruthlessly comedic aspect.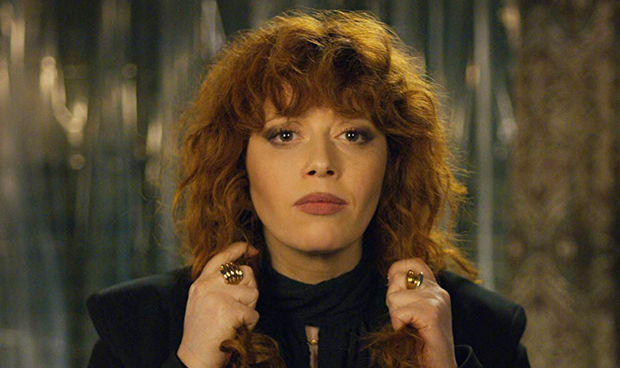 Russian Doll, an upcoming Netflix dark comedy series, certainly reinforces a plot-paralleling irony in the fact that stories about characters repeatedly reliving the same day and experiencing repeated deaths are becoming a repetitive event, especially after the surprise box office success of Happy Death Day, which is yielding a sequel in Happy Death Day 2U.
However, it would be unwise to dismiss the 8-episode inaugural season of Russian Doll as another Groundhog Day-esque genre clone, since it's the product interesting personnel and a comedically twisted take on said trope.
Russian Doll Trailer
There's no real nuance necessary to understand the trailer for Russian Doll. Lyonne stars as a NYC party girl named Nadia, who's probably reaching the limits of her drunken, pharmaceutically-addled YOLO lifestyle. However, consequences abruptly catch up to Nadia in a big way – repeatedly – as she starts to relive the same day, meeting increasingly absurd comical deaths in each loop, only to respawn each time in front of a bathroom mirror. While the power of this phenomenon is overwhelming, Nadia is, for all her faults, a determined individual who is relentlessly pursing a solution to this chronological quandary.
Russian Doll Release Date
Russian Doll marks a monumentally meta release date on Netflix for February 1, the eve of, you guessed it, Groundhog Day.
Russian Doll Details
Natasha Lyonne – a regular on Netflix's Orange is the New Black, known from classic comedy films like American Pie and Slums of Beverly Hills, as well as a childhood TV run on Pee-Wee's Playhouse – stars in the series and serves as co-creator alongside comedy standard bearer Amy Poehler and (another notable "Leslie,") Leslye Headland, who wrote for the almost mythical gone-but-beloved 2010 FX comedy/crime series, Terriers.
The title, Russian Doll, seems to refer to the repeating, shrinking layers of Russian matryoshka or "nesting" dolls; a concept that seems to parallel the experience of Lyonne's Nadia (who, for what it's worth, bears an appropriately Russian name).  
Joining star Lyonne in the series cast are Jess Davis, Whitney Devlin, George Aloi and Elizabeth Ashley.
Joseph Baxter is a contributor for Den of Geek and Syfy Wire. You can find his work here. Follow him on Twitter @josbaxter.