News
Rugrats Revived By Nickelodeon As a Film and TV Series
Nickelodeon is bringing Rugrats back to the big and small screens.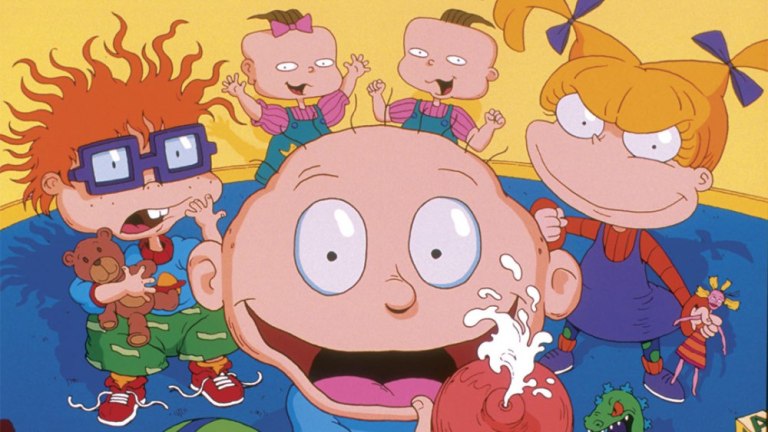 Rugrats is being revived by Nickelodeon. 
Nickelodeon and Paramount Pictures have announced that they have greenlit 26 new episodes of Rugrats as well as a new film based on the classic series. The series and film will feature all of the classic characters that you remember from the most recent version of Rugrats (meaning Tommy, Chuckie, Phil, Lil, Susie, Kimi, Angelica, and more), but these properties will also introduce new (currently unnamed) characters to the Rugrats franchise. 
Of course, the biggest returning names might just be Arlene Klasky, Gábor Csupó, and Paul Germain. Those names might not spark any childhood memories, but that's the team responsible for the creation of Rugrats and much of the brilliance of its original run. All three are named as executive producers on the new TV series, and we imagine they will be involved with the creative process of the revived show. 
Meanwhile, the upcoming Rugrats movie will reportedly feature a blend of live-action actors and CGI characters. This appears to differ from the show which seems to be strictly animated. The movie will be written by David Goodman and is set to release on November 13, 2020. There's no word on what the plot of the film will be or what narrative relation it will have with the revived TV show. 
"Rugrats is hands-down one of the most celebrated cartoons in TV history, and we are thrilled for a whole new audience to meet these iconic characters in brand-new adventures," says Sarah Levy, COO of Viacom Media Networks. "What was true in 1991 when the original show premiered is still true today: kids are fascinated with the world of babies. We can't wait for today's kids to meet Tommy, Chuckie and pals."
Nickelodeon has been on a bit of a reboot kick as of late, so it's not too surprising to see them reach back into that classic Nicktoons lineup and bring back what may be the network's furthest-reaching and most beloved animated show.
Read the Den of Geek SDCC 2018 Special Edition Magazine Here!