News
Rosewood Cancelled by Fox
Fox forensic crime procedural Rosewood has been cancelled by the network after two seasons on the air.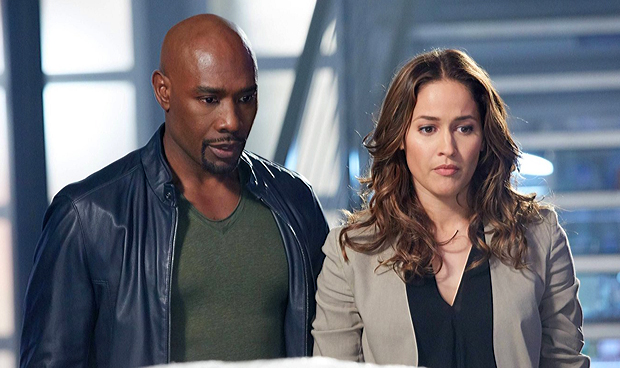 Rosewood has apparently seen its last ostentatious autopsy. Indeed, the ongoing saga of Morris Chestnut's charismatic, health-afflicted private forensic crime investigator Dr. Beaumont Rosewood has ended abruptly with Fox's cancellation of the series after the conclusion of the recently-run Season 2 finale.
Rosewood debuted on Fox in fall 2015, injecting gregarious personalities and cast members of color into the conventional forensic crime procedural genre, initially the launching point of a Wednesday night block of hour-long dramas followed by the breakout hit Empire. Somewhat a breath of fresh air, the series follows the Miami-set exploits of Chestnut's titular pathologist, a smooth, handsome private consultant for the police whose pairing with Det. Annalise Villa (Jaina Lee Ortiz) evokes obvious romantic tensions during their weekly crime investigations.
The main duo is joined by Rosewood's mother Donna (Lorraine Toussaint), his forensic team in sister Pippy (Gabrielle Dennis), Tara (Anna Konkle) and Mitchie (Sam Huntington), along with police in ex-captain Hornstock (Domenick Lombardozzi) and a Season 2 addition in current captain Slade (Eddie Cibrian). The cancellation was emotional for main stars Chestnut and Ortiz, who each took to Instagram to share some bittersweet thoughts.
Performing solidly throughout the 2015/2016 Season, Rosewood ultimately earned a Season 2 renewal. However, a sophomore season slump occurred with its new Thursday night time slot, leading to a downfall magnified exponentially when Fox subsequently moved the show to its traditional hospice slots on Friday night where many-a-series go to die. While Rosewood seemed to be holding itself steady in spite of its schedule setbacks with an average of 3.030 million viewers (down from Season 1's 4.787 million), Fox's cancellation isn't particularly surprising as the network makes room for new shows.
From a story standpoint, Rosewood's cancellation might also be attributed to a second season that arguably tread water with long-running storylines rife with overt tragedy that seemed to stray from the levity-infused formula that initially made the show a success. The Season 2 arc of main character Beaumont Rosewood himself centered heavily on his oft-referenced congenital heart defect and didn't seem to positively evolve him as a character. Nevertheless, Rosewood now joins a long list of Fox series put out to pasture on Friday nights.