News
Rock and Roll Hall of Fame Announces 2017 Inductees
Pearl Jam, Tupac Shakur, Journey, Yes, ELO, Joan Baez and Nile Rodgers join the class of 2017.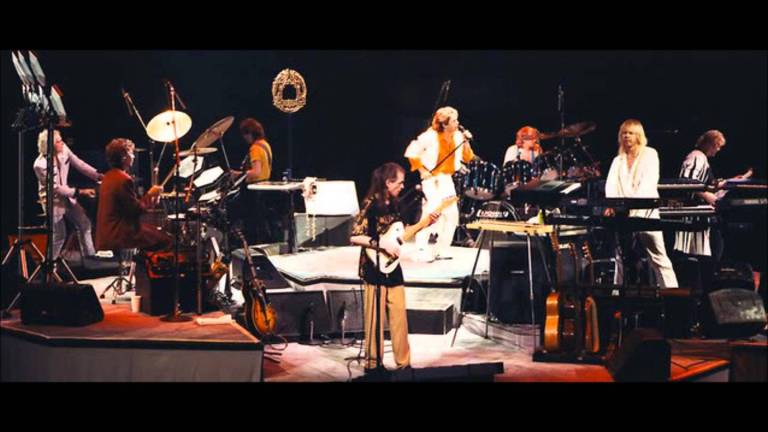 The Rock and Roll Hall of Fame announced that Pearl Jam, Tupac Shakur, Journey, Yes, Electric Light Orchestra and Joan Baez will be inducted into the Hall in 2017. The Award For Musical Excellence will go to Nile Rodgers of the funky combo Chic.
"Movers. Shakers. Visionaries and inspirations that changed the way we listen to rock & roll – these are your Rock Hall Class of 2017 Inductees," reads the official announcement at the Rock and Roll Hall of Fame website. "Nominated and voted on by over 900 musicians, journalists and critics, these artists and bands have made their permanent mark on music and continue to influence up-and-coming performers  2016 Induction.
Artists are eligible for inclusion in the Rock & Roll Hall of Fame 25 years after the release of their first recording.
"We're really happy with the way it came out because it's a real cross-section of what we consider the definition of of rock 'n' roll to be," Joel Peresman, the president of the Rock and Roll Hall of Fame Foundation, said in a statement. "You have artists like Joan Baez and Tupac Shakur on the same ballot and being inducted at the same time, it really shows what the breadth of what rock and roll is."
The induction ceremony will be held at Barclays Center in Brooklyn on April 7th, 2017. HBO will air an edited broadcast and SiriusXM will broadcast the proceedings. Ticket details will be announced in January.
Electric Light Orchestra
Birmingham, England's Electric Light Orchestra, aka ELO, grew out of the ashes of the band The Move when Jeff Lynne and Roy Wood had "the vision to start a new project that would create modern rock and pop songs with classical overtones" in 1970, according to the official bio at the Rock and Roll Hall of fame site. 
"Joined by fellow Move member Bev Bevan, their mission was clear – to pick up where the Beatles left off and carry the torch.  And they did just that. Their first single '10538 Overture,' released in 1972, is an unabashed homage to the Beatles, a heavily orchestrated psychedelic gem that sounded like their musical answer to 'I Am The Walrus.'  Roy Wood left ELO later that year, leaving Lynne as the band's sole creative force, and he took them to both creative and commercial heights."
ELO scored their first top 10 single "Can't Get It Out Of My Head" in America off their fourth album,  Eldorado, A Symphony, which was band's first gold album.  The following two albums produced four top 20 hits "Evil Woman," "Strange Magic," "Livin' Thing" and "Telephone Line." Their Out Of The Blue double album  included three more hit singles, including "Mr. Blue Sky."  
Selected discography: "10538 Overture," No Answer (1971); "Can't Get It Out Of My Head,"  Eldorado, A Symphony (1974); "Evil Woman," "Strange Magic," Face The Music (1975); "Livin' Thing," "Telephone Line," A New World Record (1976); "Turn To Stone," "Sweet Talkin' Woman," "Mr. Blue Sky," Out Of The Blue (1977); "Don't Bring Me Down," Discovery (1979).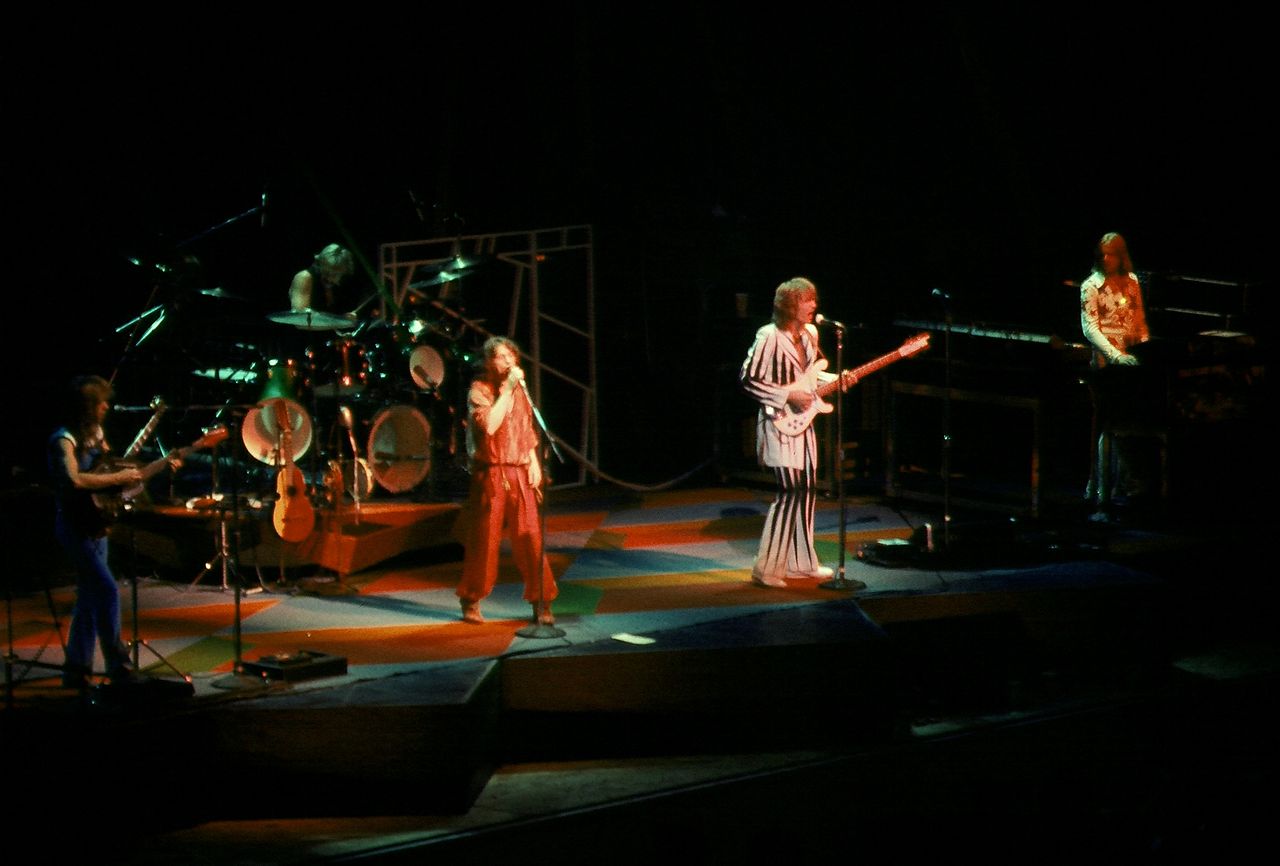 Yes
Prog lives. Yes fused the "cinematic soundscapes of King Crimson with the hard rock edge of The Who and the soaring harmonies and melodies of Simon and Garfunkel, they took progressive rock from a small audience of aficionados to radio airwaves and football stadiums all over America," according to the official bio.
"Hits like 'Roundabout' and 'I've Seen All Good People' appealed to rock fans who did not even think they liked prog rock, while album-side length epics like 'Close To The Edge' and 'The Gates Of Delirium' represent the genre at its absolute finest. Steve Howe remains one of the most underrated guitarists in rock history, while keyboardist Rick Wakeman, bassist Chris Squire and drummers Bill Bruford and Alan White will always be regarded as musicians simply without peer. Frontman Jon Anderson is an alto tenor singer who still hits the highest of high notes 45 years after forming the group. While many of their contemporaries wilted once punk hit, Yes managed to change with the times, and they reemerged in the 80s as an MTV-ready commercial force, landing massive hits on the charts like "Owner Of A Lonely Heart." While prog giants like Pink Floyd, Genesis and Emerson Lake & Palmer retired years ago, Yes continues to tour (albeit with some new members) at a pace that would leave bands half their age breathless." 
The 32nd Annual Rock & Roll Hall of Fame Induction Ceremony will take place on Friday, April 7, 2017 at Barclays Center in Brooklyn, New York.
Yes became eligible in 1994, got its first nomination in 2014 and has been nominated the last three years. Yes is the fourth progressive rock band to enter, following Pink Floyd, Genesis and Rush.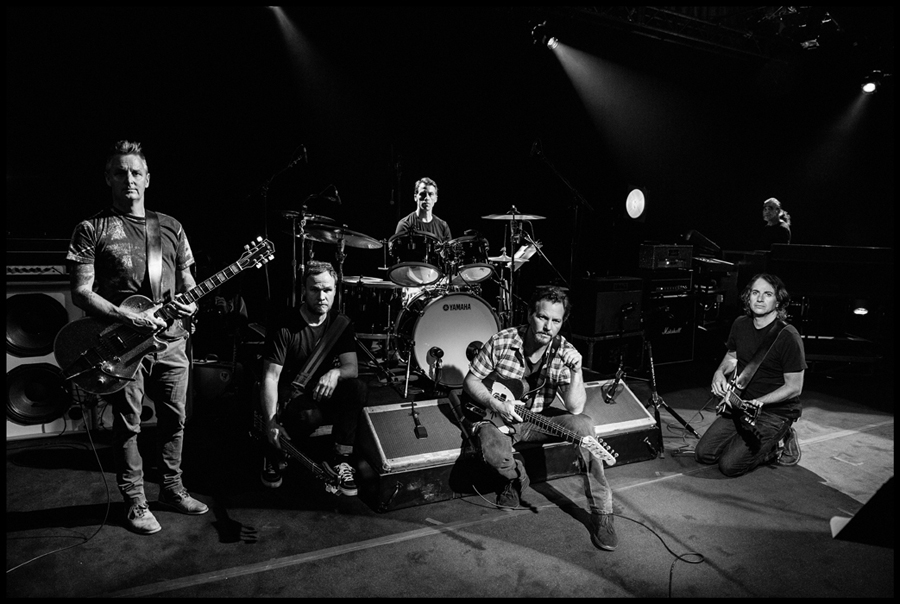 Pearl Jam
Pearl Jam's debut album, Ten, came out in August, 1991. The band was a Seattle, Washington supergroup that came from Temple of the Dog, which also produced Soundgarden. "Bassist Jeff Ament and guitarist Stone Gossard played in the proto-grunge bands Green River and Mother Love Bone; Mike McCready was a highly regarded lead guitarist steeped in Jimi Hendrix and Stevie Ray Vaughan. Matt Cameron of Seattle elders Soundgarden played drums on Pearl Jam's early demos, finally joining in 1998 after a parade of drummers including Dave Krusen," reads the official bio.
"Singer Eddie Vedder was an out-of-town wild card, a San Diego emigrant whose baritone howl, aggressively emotional lyrics and jubilantly unhinged stage presence quickly made him a universal symbol of the personal trials and cleansing rage at the heart of Nineties alternative rock. Propelled by the hits "Alive" and "Jeremy" (about a high school student's suicide), Ten sold over 13 million copies in America, launching a singular career of enduring commercial success (ten Top Five studio albums, half of them Number Ones) and staunch idealism. In the mid-Nineties, Pearl Jam challenged monopolistic practices in the concert-ticket industry; in 2000, they took the live-tape-sharing aesthetic to a new fan-friendly extreme, initiating a series of soundboard-quality live releases from every show – a now-common practice among bands big and new. Pearl Jam have also collaborated extensively – as a group and individuals, on stage and records – with a long list of inspirations including Neil Young, the Who and the Ramones. Twenty-five years after Ten, Pearl Jam are still one of the most reliably explosive, vigorously committed and truly modern rock bands in the world."
Selected discography: "Even Flow," "Alive," "Jeremy," Ten (1991); "Animal," "Daughter," Vs. (1993);  "Better Man," Vitalogy (1994); "Hail, Hail," "Off He Goes," No Code (1996); "Given To Fly," Yield (1998);  "Last Kiss" (1999); Binaural (2000); Riot Act (2002); Pearl Jam (2006); Backspacer (2009); Lightning Bolt (2013).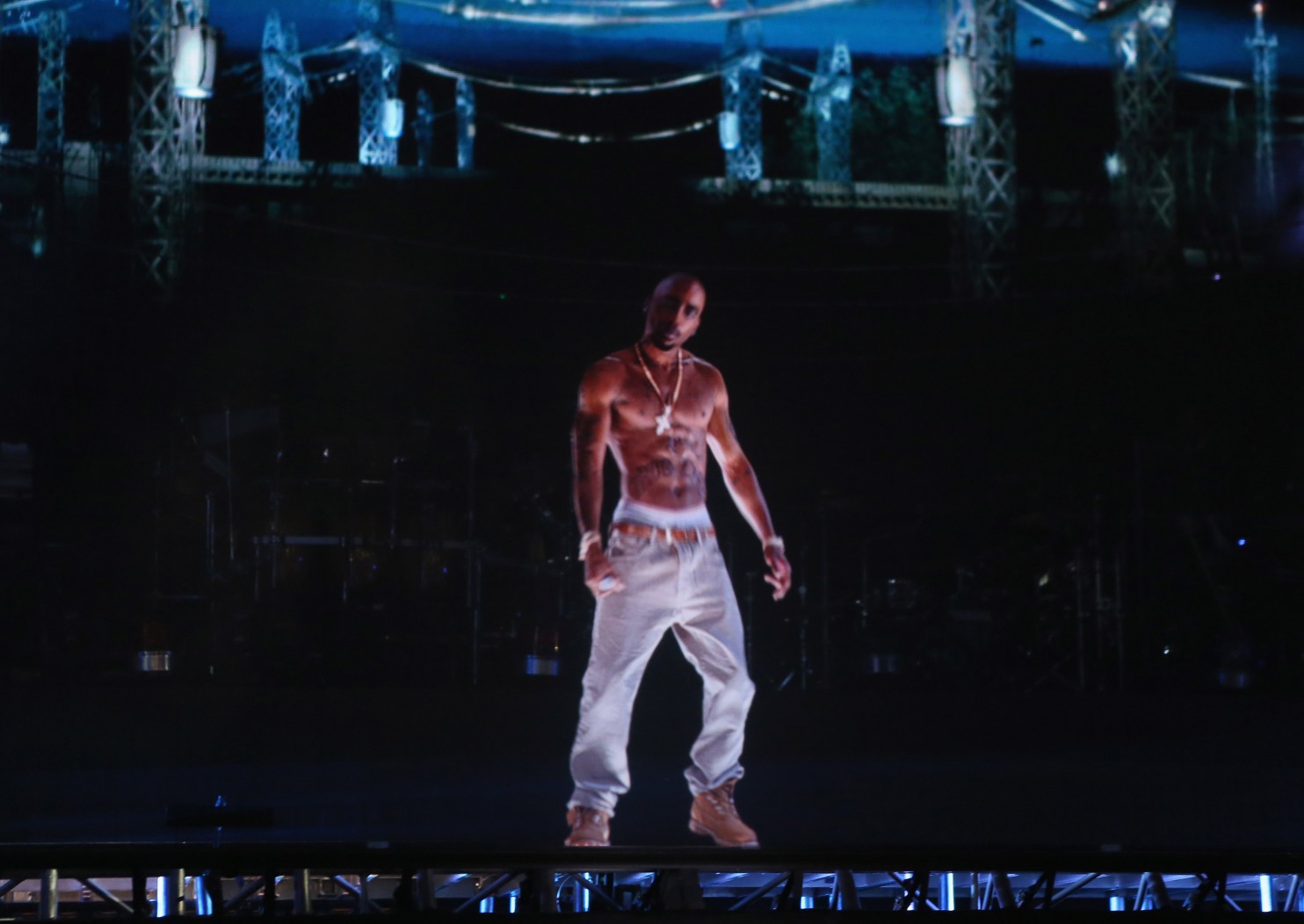 Tupac Shakur
Legendary West Coast rapper Tupac Shakur, who was born in Harlem, is "one of the most complex figures to emerge from hip-hop – really, to emerge from any art form," according to the official bio.
"Tupac was born into struggle—his mother, Afeni, was a leader in the Black Panther movement—but grew up to become not just a multi-platinum rapper, but a movie star. He managed to become both the 'realest' artist, in a genre obsessed with authenticity, and larger than life. His songs preached activism and nihilism, expressed rage and love, raised questions without answers. He was a lightning rod, a screen onto which millions of people continue to project their feelings about rap, about race, and about the young black man in America today.

"Tupac's first solo album, 2Pacalypse Now, instantly generated both acclaim and controversy. … This tension would continue to play out over the next five years, as Tupac's life grew increasingly tumultuous and his popularity escalated. 'Keep Ya Head Up' and 'Dear Mama' were heart-tugging, feminist anthems; elsewhere, he could be brutally misogynist and violent – a side of his work which escalated when he became part of Suge Knight's Death Row empire.

"In a recording career tragically cut short after just five years, Tupac Shakur sold over 75 million records worldwide, with All Eyez On Me and his Greatest Hits collection both surpassing the ten million sales mark.  Since his murder in 1996 at the age of 25, Tupac's legend and impact have continued to expand across the globe. He has become an international symbol of resistance and outlaw spirit, an irresistible contradiction, a definitive rap anti-hero."
Selected discography: "I Get Around," "Keep Ya Head Up" (1993); "Dear Mama" (1995); "California Love" (1996); "Changes" (1998).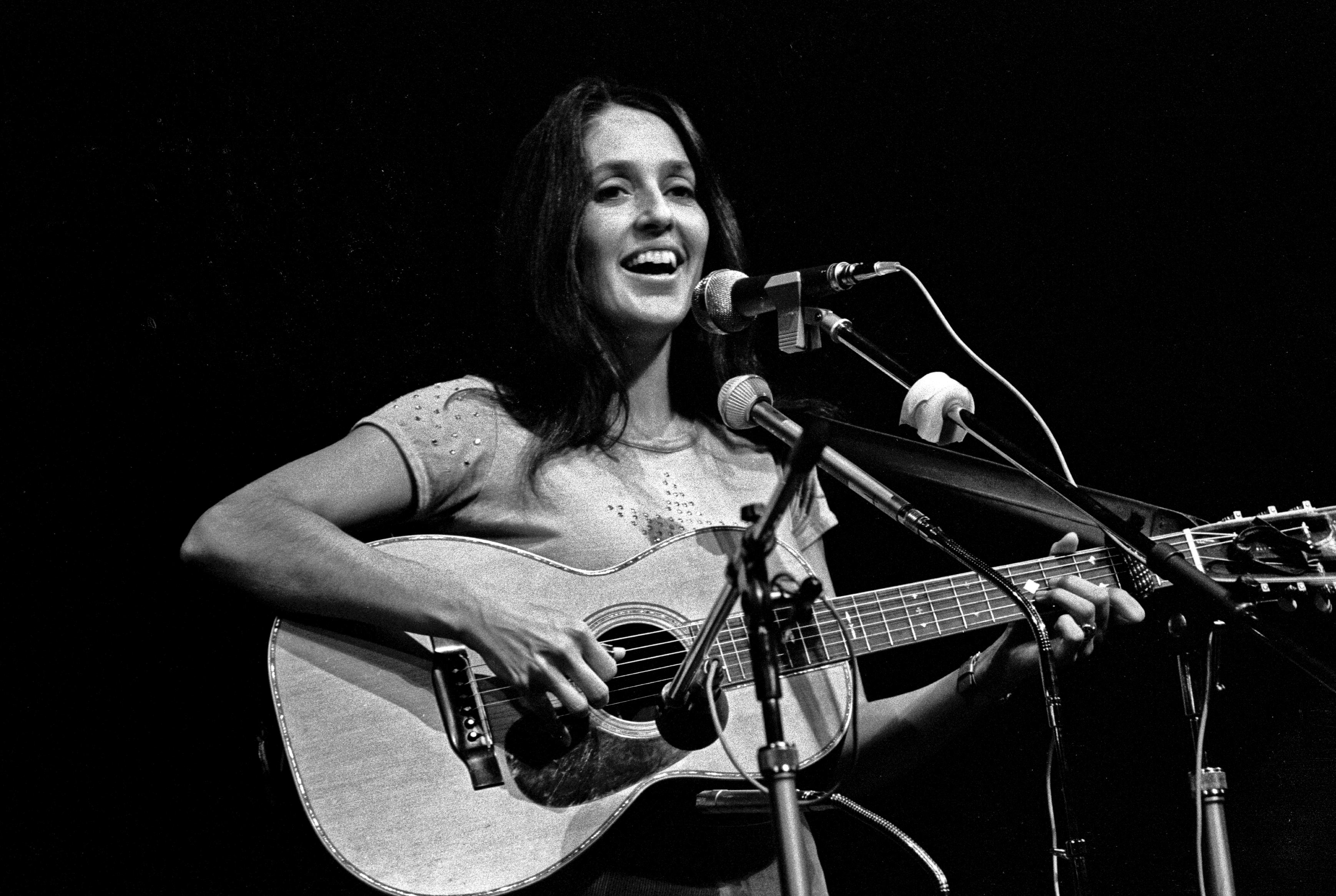 Joan Baez
"You've seen Joan Baez live you'll know the simmering charismatic presence that draws you into her performance," reads the bio at the Rock and Roll Hall of fame site. "It's a powerful force that saw her cross over from her folk roots into the mainstream, achieving gold albums in the 70's and also provided a platform for her lifetime's work, championing civil rights and human rights, highlighting the downtrodden, standing up against discrimination and reminding us it's not always only rock 'n roll."
"Gifted with a natural singing voice and influenced by an early appreciation of opera, her career really took off following a performance at Newport Folk Festival in 1959, her first self-titled album coming out the following year. In these early days Baez was at the core of the American roots music revival where she championed a barely known at the time Bob Dylan and paved the way for other artists like Joni Mitchell and Emmylou Harris."
Baez's version of "We Shall Overcome" was one of the most prevalent themes songs of the Civil Rights Movement in the 60's. Baez marched with Dr. Martin Luther King, Jr. and performed the song at rallies. She opened Live Aid in the USA in 1985 and performed on two Amnesty International Baez was awarded a Lifetime Achievement Grammy in 2007.
"In a career spanning over 55 years and over 30 albums, Joan Baez is still touring and still mesmerizing audiences all over the world. Her social activism has provoked and inspired, encouraging many other performers who followed to stand up for their beliefs."
Selected discography: "Babe I'm Gonna Leave You" (1962); "We Shall Overcome" (1963); "It's All Over Now, Baby Blue" (1965); "The Night They Drove Old Dixie Down" (1971); "Forever Young" (1974); "Diamonds & Rust" (1975) Blessed Are… (1971); Diamonds & Rust (1975).
Journey
Don't write off Journey too quickly. Besides performing the last song Tony Soprano heard with his family during the controversial closing of The Sopranos, remember that that band, which formed in San Francisco in 1973, was formed by Neal Schon and Gregg Rolie, who had been in Santana. 
"The band was steeped in the psychedelic and jazz fusion sounds of San Francisco and pushed out into the territory of progressive and hard rock with songs like 'Of A Lifetime' and 'I'm Gonna Leave You,'" reads the official bio.
"In 1977 they found Steve Perry – one of the all-time great rock voices – a singer who could perform ballads and scorchers with equal skill and passion.  Between 1978 and 1981, they refined their sound, worked on their songwriting, and eventually released one of the biggest hit albums of the early 1980s, Escape (1981).  Pulling from Queen's melodic rock sound (by specifically working with Queen producer Roy Thomas Baker), the band was soon performing in sold out stadiums around the world.  Their biggest hit, "Don't Stop Believin" is a song that has gone beyond its own place and time and has become a cultural anthem, appearing in everything from the TV show Glee, the final episode of The Sopranos, and even as the finale of the Broadway musical Rock Of Ages.  They followed up in 1983 with another album full of radio hits on Frontiers.  The opening track "Separate Ways (Worlds Apart)" blended all the best elements of their powerful music: synth arpeggios, guitar power chords, thumping bass and drums, and the soaring vocals of Perry.  In the late 80s and 90s they only put out two new albums, but each captured their signature sound, although with a decidedly AOR sheen.  The band continues to tour the world with their new lead singer Arnel Pineda, and their classic hits continue to rock the world – just turn on "Don't Stop Believin" in a bar and see what happens."
Selected discography: "Of A Lifetime," Journey (1975); "I'm Gonna Leave You," Look Into The Future (1976); "Lights," "Wheel In The Sky," Infinity (1978); "Lovin', Touchin', Squeezin'," Evolution (1979); "Any Way You Want It," "Walks Like A Lady," Departure (1980); "Don't Stop Believin," "Stone In Love," "Who's Crying Now," "Open Arms," Escape (1981); "Separate Ways (Worlds Apart)," "Send Her My Love," "Faithfully," "Only The Young," Frontiers (1983); "Girl Can't Help It," "I'll Be Alright Without You," Raised On Radio (1986); "When You Love A Woman," Trial By Fire (1996)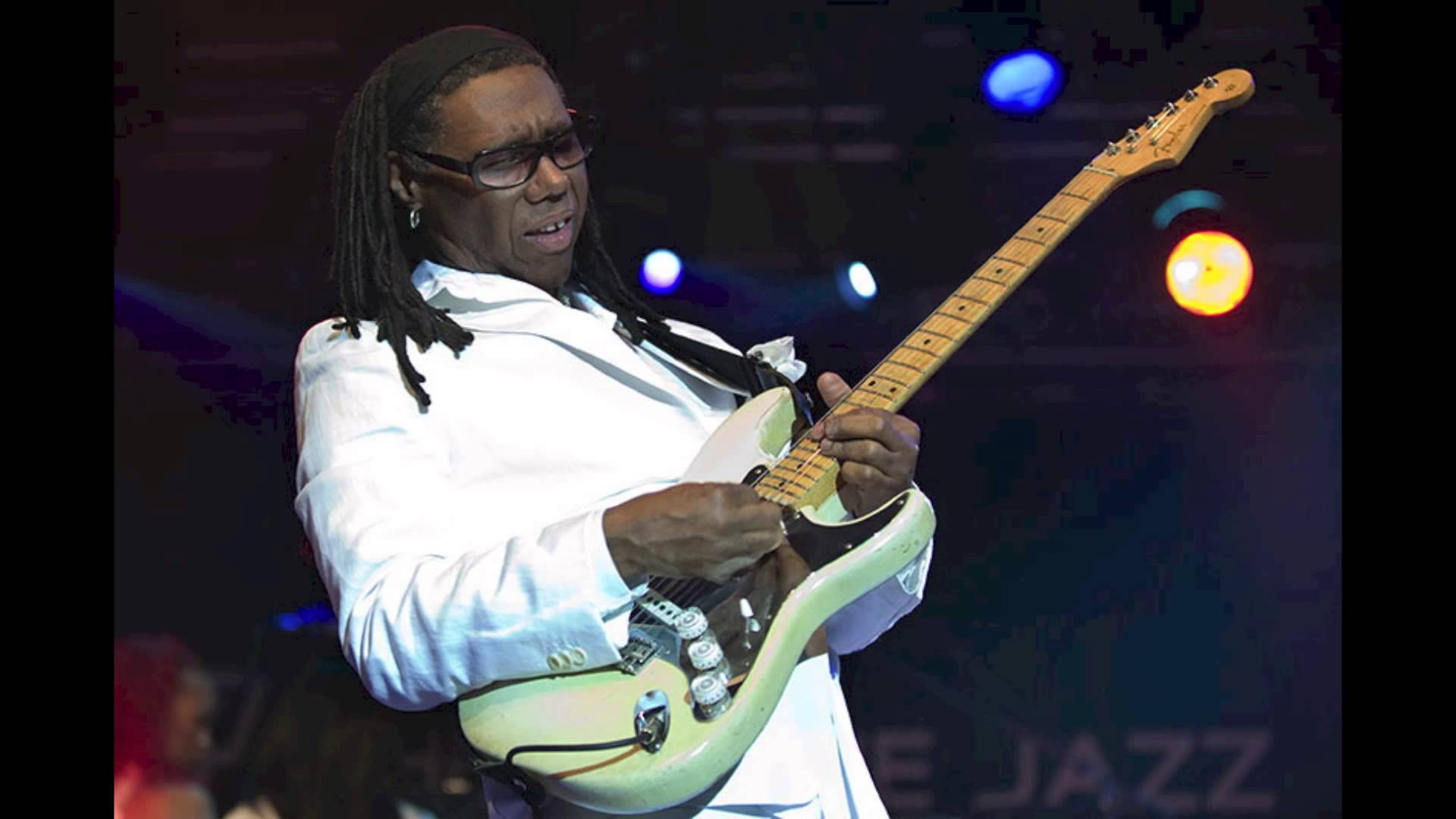 Nile Rogers
New York City native Nile Rodgers started as a session player, a member of the Apollo's house band and the Sesame Street traveling band.  He formed the funk/disco/soul band CHIC along with bass player Bernard Edwards in 1977. Chic was nominated for the 11th time this year. "Starting in 1979, Rodgers and Edwards tried their hand at production and scored a massive success right out of the gate with Sister Sledge's 'We are Family,'" reads the official bio.
"In the 1980s Rodgers became one of the most sought after producers, helping to create albums that redefined an artist's career, including Diana Ross, Diana, David Bowie, Let's Dance, INXS, Original Sin, Madonna, Like a Virgin, Duran Duran, Notorious, The B-52s, Cosmic Thing, and the Vaughn Brothers, Family Style.  

In the process of producing hit albums, Rodgers developed his own dance-rock signature sound that was imitated (if never duplicated) by numerous artists in a range of music styles.  The 80s and 90s also saw him arranging film scores, releasing solo albums, and even reforming a version of CHIC.  Rodgers shows no sign of slowing down, and one of his most recent endeavours had him working as a key part of the team that created Daft Punk's 2013 album Random Access Memories.  Nile Rodgers has left his mark on rock and roll – and any of today's dance band, funk-inspired, soul groove, electro musicians can trace their roots right back to him.
2017 nominees included Chaka Khan, Chic, Depeche Mode, the Cars, Janet Jackson, Bad Brains, Depeche Mode, J. Geils Band, Jane's Addiction, Janet Jackson, Joe Tex, Kraftwerk, MC5, Steppenwolf, the Zombies and Kraftwerk.  
Deep Purple, Chicago, Steve Miller Band, Cheap Trick, and N.W.A. were inducted last year.
Ticket information for the Rock & Roll Hall of Fame induction ceremony will be announced Dec. 20. 2017.