News
Robotech Returns with Robotech Academy
Robotech, the influential anime series is getting new life through Kickstarter!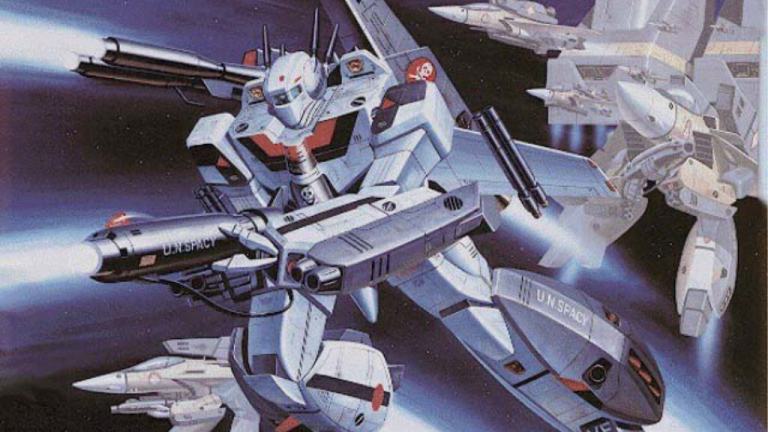 It's been a year since the latest piece of the Robotech story made it into fans' arms, Robotech: Love Live Alive. Comprised of found footage and archival clips, it received a less than enthusiastic reception by hardcore fans. However, it did well enough to warrant the complete series release this past winter and e-book reissues of the old novels. It seems these were just the warm up for Harmony Gold. Debuting at Anime Expo in Los Angeles, they revealed a Kickstarter campaign for the newest chapter in the continuing saga of Robotech: Robotech Academy.
Unlike the last two additions to the franchise, Robotech Academy will not be a film, but the pilot for a new series. Robotech fans haven't had hope for a new series since the aborted Robotech 3000 and Robotech: The Sentinels back in the '80s. While Shadow Chronicles didn't quite make the big splash fans were hoping for, it did keep the franchise alive long enough for this hopeful return to form.
This isn't the first outing for Robotech on Kickstarter. In 2013 Palladium Books will exceeded their goal for the creation of brand new game set in the Robotech world, Robotech RPG Tactics. With that huge ground swell of support, hopes are high that the same group that pledged close 1.5 million dollars will help Robotech Academy reach it's $500,000 goal for the 24 minute pilot.
 "We're thrilled to finally be able to tell the world about Robotech Academy," said Tommy Yune, President of Animation, Harmony Gold. "Over the last few years, Harmony Gold has been working hard to answer fan demand for a new Robotech project. The next step involves fans, who will be instrumental in supporting a crowdfunded Robotech project and making series creator Carl Macek's original vision for Robotech Academy a reality."
The idea for Robotech Academy springs from the mind of series creator Carl Macek, who developed the concept before his death in 2010. Harmony Gold has assembled a team of series experts, ranging from writer Ford Riley, who penned Robotech: The Shadow Chronicles; and producer Cesar Turturro of Creavision Studios, the group behind the Robotech: Valkyrie Project fan film. Following in the footsteps of the wildly successful Veronica Mars movie project, the Robotech Academy Kickstarter marks the third time that a television series has utilized Kickstarter to raise funding and build up awareness and excitement among fans and new viewers.
The Kickstarter includes all kinds of rewards, including DVD's, digital copies, and even getting to be a background character that appears in Robotech Academy.
The best thing about this news is that Robotech creator Carl Macek apparently devised the story. It's nice to see his work is still coming to life after his death, but one can only wonder if it will be on the same level of quality of the original series. A lot of the follow-ups have failed because of poor timing (The Sentinels), incredible production constraints (Shadow Chronicles), or just not a whole lot to work with (Love Live Alive). With a comparatively short 24 minute run time, it'll be a nice chunk of a new story that will help to bridge the gap between the various series.
Robotech was an exceptional mish-mash of various Japanese series that ended being greater than the sum of its parts (yes, it even surpasses Macross) so it's exciting to see a whole new layer added to it. You have until Friday, August 8th to pledge. So make it happen, Robotech fans! This is the best chance at getting a new series we've had in a long time. Plus if you're an anime fan, any new chance to bring anime to America is a win.
You can contribute to the Robotech Academy Kickstarter right here.
I think this song is incredibly appropriate.
Like us on Facebook and follow us on Twitter for all news updates related to the world of geek. And Google+, if that's your thing!