News
Robert Kirkman Leaving AMC to Develop TV Projects for Amazon
The Walking Dead creator Robert Kirkman is leaving AMC for Amazon.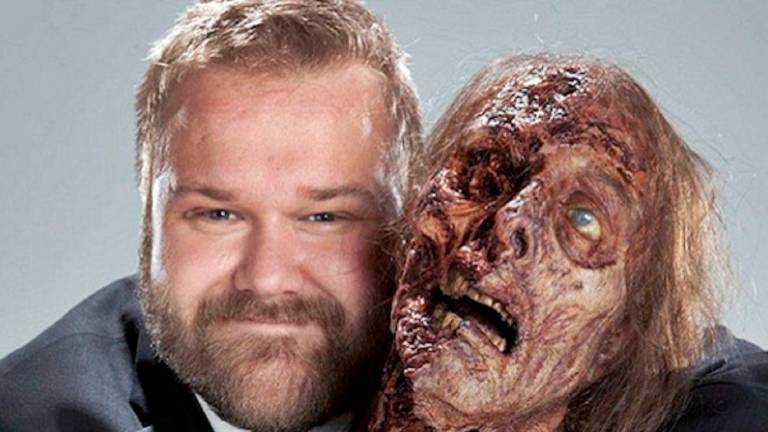 For the past few years, comic book writer Robert Kirkman has been developing television series based on some of his greatest creations. You might have heard of a little show called The Walking Dead on AMC? Perhaps you even tune in for Fear the Walking Dead or Outcast. Well, it seems that Kirkman isn't slowing down and has just signed a two-year deal to develop TV projects for Amazon, according to THR.
In an unprecedented move, Kirkman and his Skybound Entertainment will leave AMC, the creator's longtime home for his TV projects, and develop shows exclusively for the streaming service, which will also have first-look rights for anything new Kirkman is developing. Kirkman found his biggest success at AMC, which began adapting his comic book zombie drama in 2010.
"Robert is a gifted storyteller who shares our passion for elevated genre storytelling that pushes boundaries," said Sharon Tal Yguado, Amazon's head of event series. "Robert and the team at Skybound are some of the most innovative and fearless creatives in the business. Together, we plan to explore immersive worlds and bold ideas for Prime Video."
Tal Yguado previously worked with Kirkman on the worldwide release of The Walking Dead and also helped develop Outcast for TV before it had been published by Image Comics. She joined Amazon to bring in more original genre programming to the streaming service, with an emphasis on science fiction, fantasy, horror, and action series.
"At Skybound Entertainment we strive to tell the best stories in the most unique and creative ways in an effort to always break new ground," Kirkman said about the new deal. "A forward-thinking company like Amazon is the perfect home for us. Their new foray into genre fiction has us at peak optimism for what can be accomplished during this unprecedented partnership. Sharon Tal Yguado has been an instrumental force in the success of Walking Dead and Outcast from Day 1. Being able to not only continue that relationship, but also expand it into new territory with the vast resources of Amazon, means great things are ahead for myself, David Alpert, Skybound and fans of awesome entertainment. Look out world, here we come!"
Neither Kirkman or Amazon have shared what their first project will be together, but expect to hear an announcement in the next few months. 
Read and download the full Den of Geek Special Edition magazine here!