Features
Riverdale: The Black Hood Identity Mystery
We talked to the Riverdale cast about the identity of the Black Hood, which they definitely know.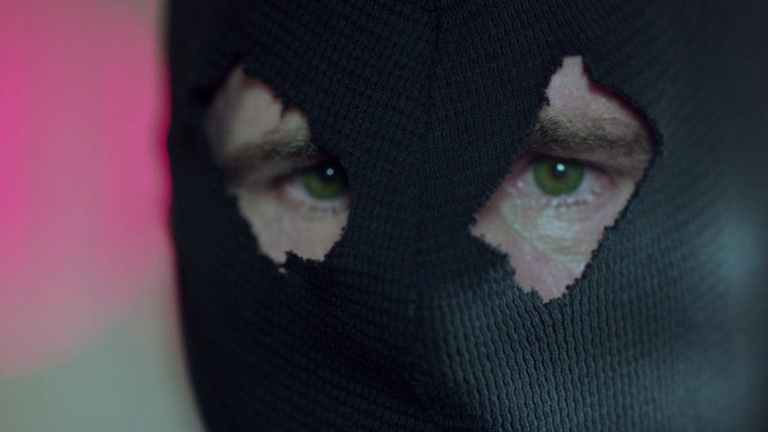 The Black Hood stepped up his manipulation game in this week's Riverdale, forcing Betty to hurt the people closest to her seemingly for sport. Den of Geek was part of a group of reporters who visited the Riverdale set on Monday. We talked to the cast about the identity of the Black Hood. Here's what we learned…
"Why is he so interested in Betty?" K.J. Apa (Archie) asked. "That's a hard question for me to answer because I know who it is. Yeah. So yeah I don't know. I'm sorry but I don't think I can."
We got a bit more information out of Marisol Nichols, who plays Hermione Lodge. "I was just so glad it wasn't me," said Nichols. "I was like 'Oh, thank God. It's a guy, who's big…"
While Nichols did give us some clues, she said the identity of the Black Hood is difficult to guess. "I was surprised," said Nichols of the Black Hood's identity. "It was the same thing with Jason Blossom — we didn't know, as I think you guys know now. We found out last minute. Same thing with this one. I was like 'Oh, okay. Really? Good to know. Fair enough!'"
1 Comment
Apa said fans will be very surprised by the Black Hood's identity, and that he hasn't seen any fan theories that correctly guess who is under the mask. "The writers have been really smart in the way they've done it because it's just really unexpected," continued Apa. "You couldn't guess it, I don't think."
"I haven't heard too many [theories]," said Lili Reinhart (Betty). "I think mainly people think it is Betty's dad. That is the one I've seen the most. And also that it is Betty's brother, but at this point in the show, Episode 5, he hasn't been introduced so I could see how people would conspire and think that, but I don't have an opinion."
Casey Cott said his Black Hood theories have changed a lot over the course of the season.
"The show is so smart," said Cott. "We're constantly talking about it and figuring out this web of confusion which is, to me, amazing writing by our team."
Whoever the Black Hood may be, things are going to get worse for the residents of Riverdale before they get better.
"I think it becomes more real for them in a way that it becomes more constant," said Apa. "The communication becomes more constant … I feel like Betty gets smarter about the situation and understanding the Black Hood more, which gets us closer to figuring out who he is and also that makes his actions more [accelerated]."