News
Riverdale Season 3 Will Have Another Musical Episode
The prospect of another Riverdale musical episode really hits the right notes.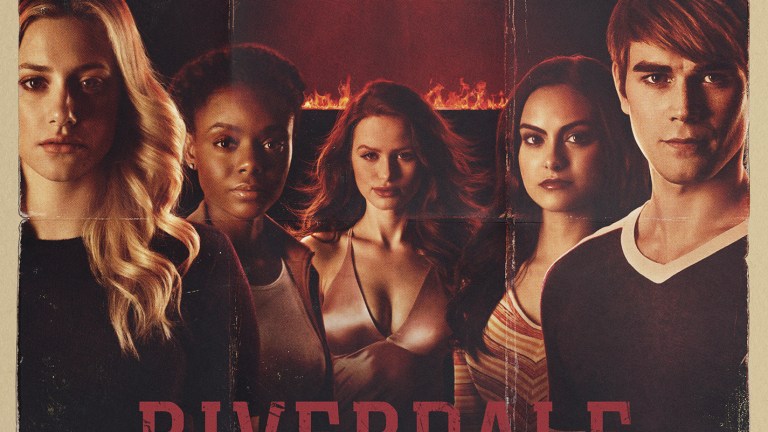 "You ain't seen nothing yet, it's gonna be a night we'll never forget…" – Carrie: The Musical
The best episode of Riverdale's second season was "A Night to Remember," AKA the Carrie: The Musical one. The reason that this was so successful is because that the Archie characters are so adaptable, and could easily exist in Carrie White's world.
In short, teen angst is universal…whether you're dealing with masked killers or telekinetic powers.
So naturally, it only makes sense to do another musical episode, and that's just what the show's producers announced that they intended to do during Riverdale's San Diego Comic Con panel last month.
We don't do what musical they will do next season, but we do have one potential show that has been ruled out.
At San Diego Comic Con, Sarah Schechter told reporters. "I'd love to see them do Mamma Mia. I don't think that's going to be it, so that's not a spoiler. But anything where we can get them in some pantsuits and singing Abba I wouldn't mind." Neither would we.
While we understand the impulse to do another musical, Carrie: The Musical was such a natural fit for this show, obscure though it may be, that we can't imagine it being topped. Then again, Roerto Aguirre-Sacasa did write the book for the American Psycho musical, and man, would we love to see Casey Cott take on Patrick Bateman.
It should be noted that Aguirre-Sacasa also rewrote the book for the revamped Broadway version of Spider-Man: Turn off the Dark, but frankly our minds can't begin to comprehend how jaw-dropping it would be to see Archie and company bring that mess to Riverdale High. Sigh, the possibilities.
There's no more information available about the next Riverdale musical, but believe us, as soon as we learn more we'll report back.
Read the latest Den of Geek Special Edition Magazine Here!