News
Riverdale Season 3 Introduces Classic Archie Car
Archie's famed jalopy leaps from the printed page to your TV screen on Riverdale Season 3!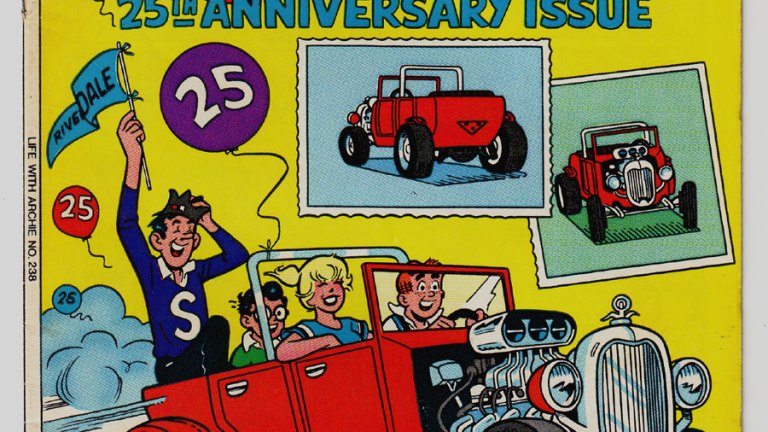 Part of the enduring appeal of Riverdale is the show's anachronistic nature. A locale where state-of-the-art cell phones go side by side with 1950s malt shops, this is a town out of time…which perfectly gels with the fact that everything that happens there is a bit skewed. This trend continued in the second season, when the Southside Serpents fought their rivals, the Ghoulies, in a drag race ripped from the Thunder Road sequence of Grease. Up until this point in the series, cars were an after thought, either a place for Archie to get it on (Miss Grundy's Volkswagen bug) or where Betty could do some sleuthing (ditto).
But nearing the end of the second season, Archie returned the stylish set of wheels that Mr. Lodge bought him and bought a broken down automotive husk that he planned on fixing up with his father.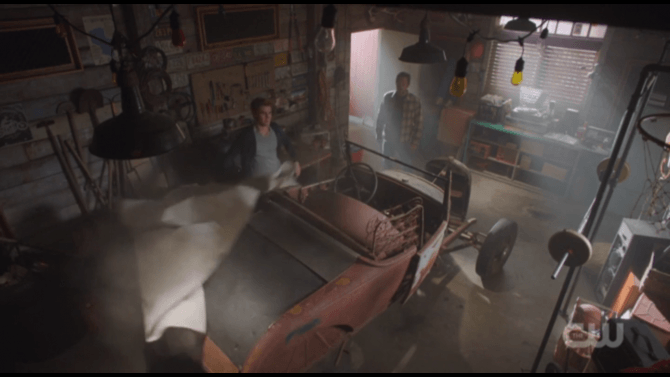 Viewers of the series may have been left scratching their heads as to why the producers chose such a vehicle for Archie to tool around in. But hardcore fans were freaking out, as the red wreck is the spitting image of Archie's constantly rundown jalopy from the comics.
Debuting in the pages of Archie in the 1940s and lasting until 1983 when it was finally replaced for a newer (and frankly, disappointingly generic) car, Ol' Betsy was a hunk of scrap that was constantly breaking down and generally causing headaches for Archie and company. Yet our hero's loyalty to the car — not to mention his constant lack of money to trade it in for a more reliable model — was one of his most enduring traits, and paved the way for countless comedic stories in the pages of the various Archie-branded comics.
With Archie getting arrested at the end of the second season, it seemed that the plotline of Archie fixing up Ol' Betsy would be put on the backburner for the time being.
And then the teaser for the third season dropped.
Friends, I give you Ol' Betsy on the road: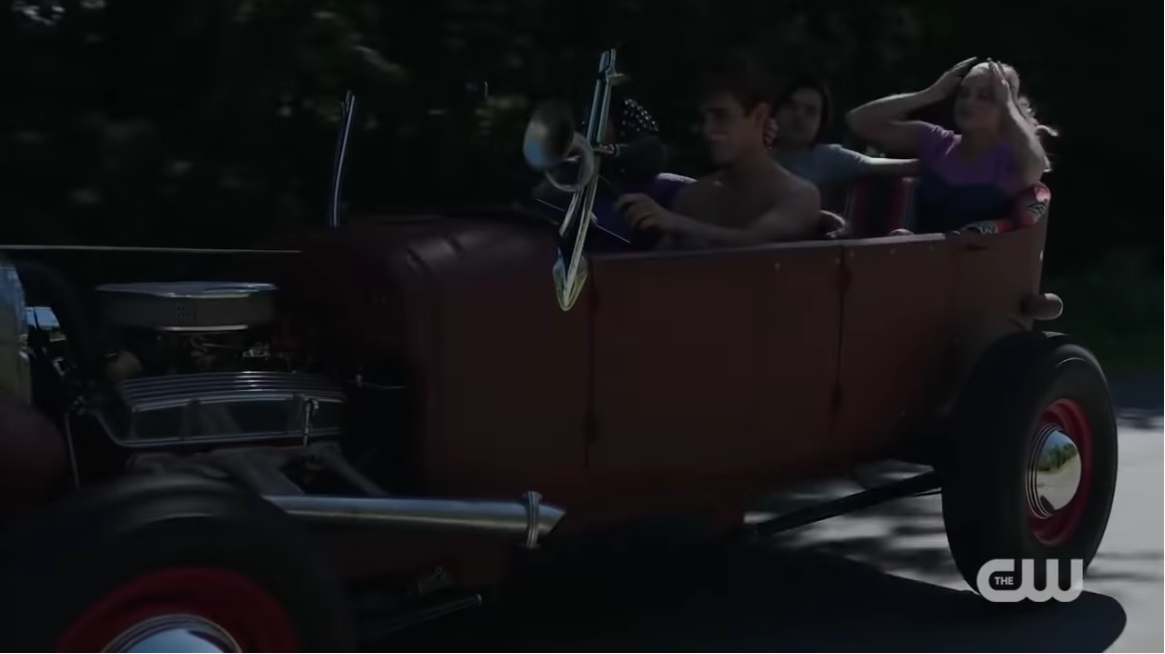 We know that the third season will jump ahead a few months, with the friends getting ready to start their junior year after "the worst summer ever." It is probably safe to assume that Archie is out on bail, awaiting trial for murder. Oh, this show.
Read the Den of Geek SDCC 2018 Special Edition Magazine Here!
Now one of the complaints that some Archie fans have about Riverdale is that it takes liberties with the characters, making them behave in ways that their comic book counterparts never would. You'd be hard pressed to find a bigger Archie fan than yours truly, and I think this theory is bunk. The TV show has to be different than the comics to survive in a brutal viewing landscape, it's adapt or die really.
All that said, I thought there was as much of a chance of Ol' Betsy appearing on screen as there was that Cricket O'Dell (a character who can smell how much money a person has on them) would. It's gloriously weird, and right in line with the show's anachronistic aesthetic and, as they say, I am here for it.
Chris Cummins is a writer and Archie Comics historian who still can't believe this show exists, let alone is in its third season. Say howdy to him on Twitter at @bionicbigfoot.