News
Riverdale: Jailhouse Rock Music Video is Insane
The River Vixens bringing a bit of Elvis swagger to Archie's juvenile detention facility in this Riverdale music video.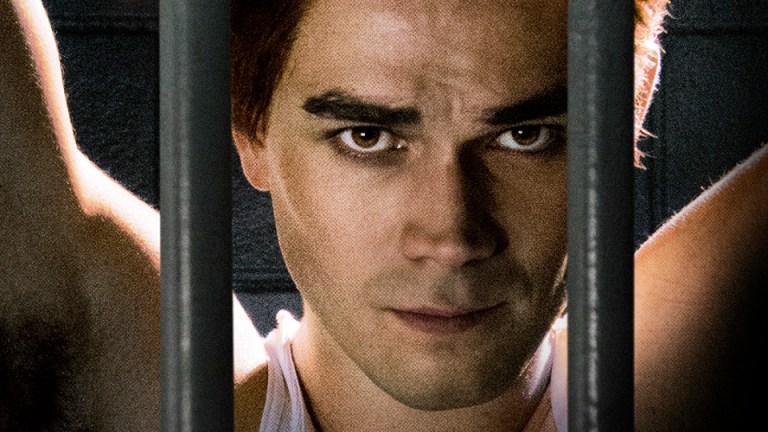 Say what you will about Riverdale, but one thing you can't deny is that it is a series that LOVES a good musical performance. And while the show will likely never recapture the majesty that was last year's Carrie: The Musical episode, it is nice to see that show is, to borrow a delightful phrase from the current vernacular, back on its bullshit.
More on this in a second, but first, a refresher. In last week's season premiere, Archie ignored all common sense/legal advice and spontaneously declared his guilt in the murder of Cassidy Bullock after the jury came back deadlocked. (In Archie think, his being locked up in a juvenile detention facility for two years is way less stressful than the rigors of another trial, even though he was way innocent).
In tonight's episode, we will see how Archie and his new Serpent tattoo are adjusting to life in the big house. We are guessing it will involve ample amounts of shirtlessness and several declarative speeches about how tough Prison Archie is.
All of this brings us full circle to the aforementioned musical shenanigans. This time around, Veronica, Cheryl and the River Vixens perform the Elvis Presley classic "Jailhouse Rock" outside of the prison gates…because in Riverdale, apparently anyone can just stroll on up to juvie's borders and titilate the prisoners whenevs.