News
Riverdale Casts Anthony Michael Hall in Breakfast Club-Inspired Episode
The episode will give us insight into what the Riverdale parents were up to as teens.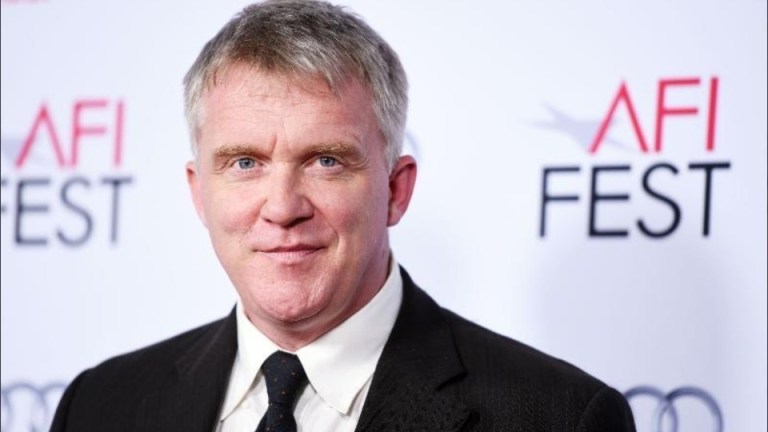 Anthony Michael Hall is coming to Riverdale in a special, Breakfast Club-inspired episode. Hall will play Principal Featherhead in the flashback episode that will feature a peek into some of the dark secrets the now-adults of Riverdale were hiding as high school students. The teen versions of the adults will be played by their on-screen (or, in one instance, real-life) children, with KJ Apa as a young Fred, Lili Reinhart as a young Alice, and Mark Consuelos's son Michael as a young Hiram. 
As for Hall's character, Principal Featherhead is the "longstanding principal at Riverdale High who gets caught up in the game the teenagers are playing in an unexpected way." Oh god. He's not going to get murdered, is he? The episode is called "The Midnight Club" and will air on The CW on Wednesday, November 7 at 8 p.m. ET. Check out the promotional yearbook page the show put out featuring some amazing photos of the show's cast from their high school years below…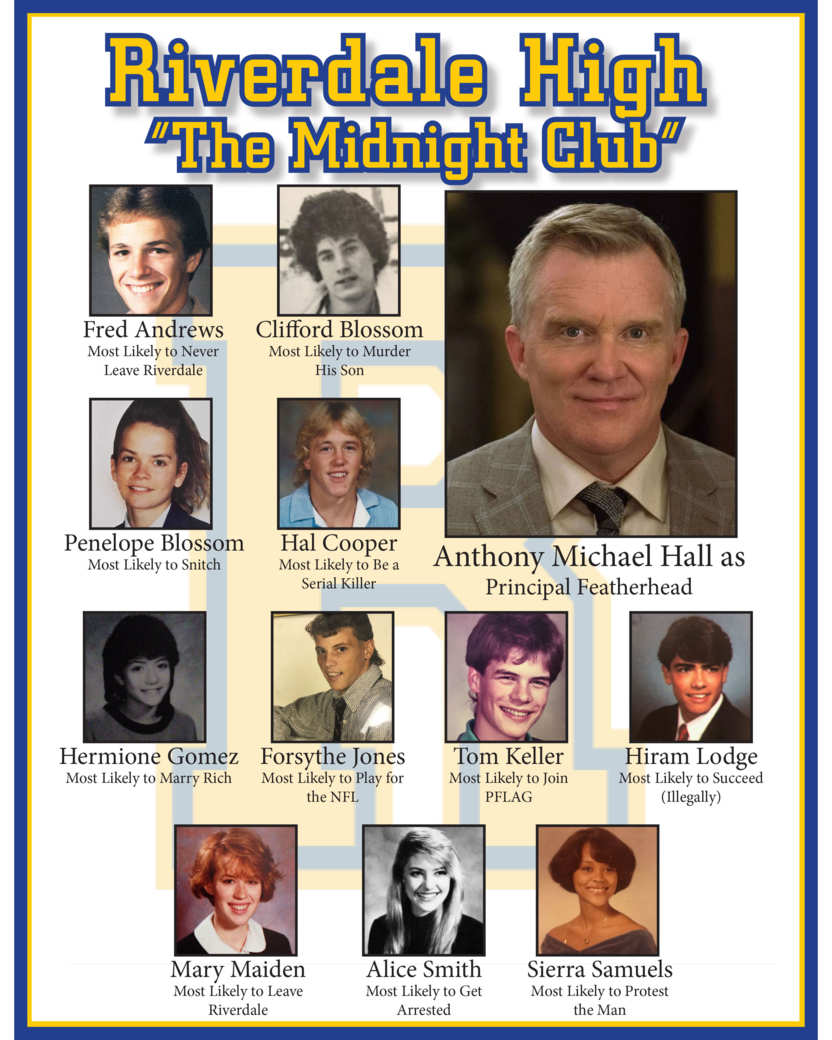 Sign me up for a Riverdale spin-off featuring all of these adult characters as teens. (But, really, The CW is apparently tossing around several ideas for a Riverdale spin-off. Could this be one of them?) The adult characters one Riverdale are some of the best of what is a pretty solidly intriguing cast. This probably has something to do with Riverdale's knack for casting 80s and 90s stars in parental roles. From Madchen Amick as Alice Cooper and Skeet Ulrich as F.P. Jones to Luke Perry as Fred Andrews and Molly Ringwald as Mary Andrews, this show knows how to operate on a meat level.
Hall's casting as Principal Featherhead in "The Midnight Club" is particularly inspired, given that Hall starred in The Breakfast Club alongside Ringwald, Emilio Estevez, Judd Nelson, and Ally Sheedy. Just when you think Riverdale can't get any more extra, the clever show ups its game.
Kayti Burt serves as a staff editor covering books, TV, movies, and fan culture at Den of Geek. A long-term lover of all things science fiction and fantasy, she is an unabashed defender of the power of speculative storytelling and a proponent of sentimental TV. Read more of her work here or follow her on Twitter @kaytiburt.