News
Rise of the Teenage Mutant Ninja Turtles: First Look at Lena Headey as New Villain
Game of Thrones' Lena Headey is coming to Nickelodeon's Rise of the Teenage Mutant Ninja Turtles. Check out your first look at Big Mama!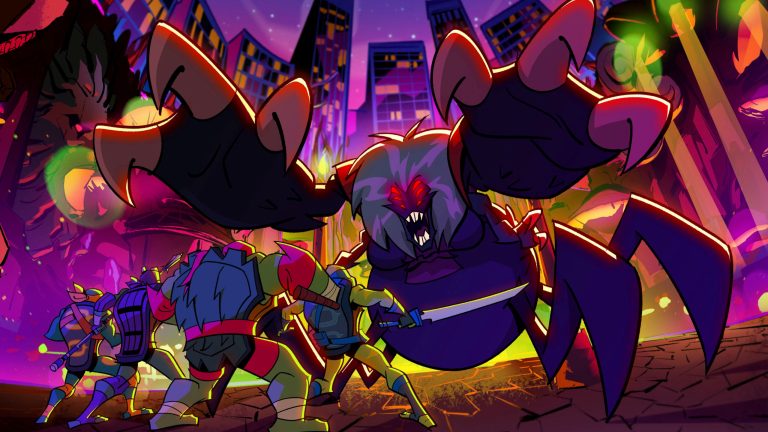 A key piece of Nickelodeon's Rise of the Teenage Mutant Ninja Turtles has been its willingness to introduce its own characters and explore new elements of the TMNT legend, rather than continually try and reinvent elements from the team's 30 year history. After all, TMNT mythology now encompasses no fewer than three distinct sets of comic book continuity, four animated series (and a forgotten live action series), each telling their own story, and six theatrical movies (which themselves reinvent Turtle continuity three times between them). 
In other words, it is a lot. The assorted Turtle timelines could almost give the DC Multiverse a run for its money. As a result, Rise of the Teenage Mutant Ninja Turtles has wisely spent the vast majority of its first season introducing new mutants to along with its new look and new voice cast. Sure, they recently gave us our first look at two key members of a radically reinvented Foot Clan (voiced by iconic Pinky and the Brain duo Rob Paulsen and Maurice LaMarche), but the series has done its heaviest lifting establishing Baron Draxum (voiced by John Cena) as their primary threat, and that's a trend they're looking to continue.
Which brings us to "Bug Busters," a half hour special episode airing on Nov. 17 on Nickelodeon. "Bug Busters" will introduce Big Mama, "a gigantic spider yokai who can shoot webs and disguise herself to look like a human. As a prim and proper mob boss, she runs the Hidden City fight ring and doesn't let anyone get in her way."
You know who else "doesn't let anyone get in her way?" Cersei Lannister from Game of Thrones, and it is none other than Lena Headey providing the voice of Big Mama.
Check out Big Mama (with bonus Baron Draxum) in action right here in this clip from "Bug Busters!"
According to the official synopsis for the episode, "Bug Busters" is about what happens when "Big Mama faces off against the villainous Baron Draxum, voiced by WWE superstar John Cena, as he attempts to disrupt Big Mama's plan and the Turtles look for a way to eliminate New York City's oozesquito problem."
Honestly, anyone who has spent time in NYC in the summer knows all about our oozesquite problem, and I wish Raph, Donnie, Mikey, and Leo all the best in their efforts here.
Rise of the Teenage Mutant Ninja Turtles "Bug Busters" premieres on Saturday, Nov. 17 at 9:30 am EDT. And good news, sewer dwellers, the series has already been renewed for a second season.
Mike Cecchini is the Editor in Chief of Den of Geek. You can read more of his work here. Follow him on Twitter @wayoutstuff.