News
Ricky Gervais Netflix Comedy Series After Life Reveals Cast
Netflix will continue its partnership with Ricky Gervais, this time in the form of a comedy series, called After Life.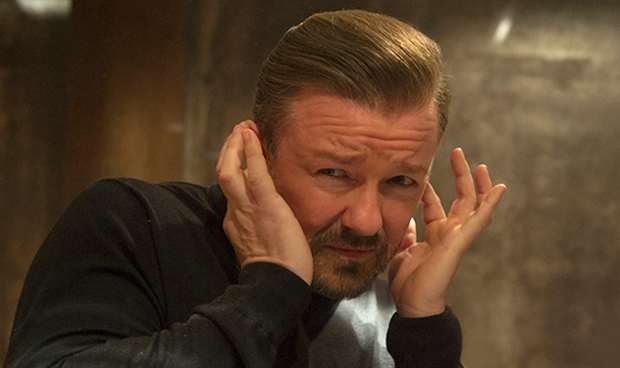 Netflix has been in the Ricky Gervais business for quite some time, going back to his 2012-2014 comedy series, Derek, 2016 comedy film David Brent: Life on the Road, along with an array of stand-up comedy specials, the latest of which, Ricky Gervais: Humanity, made its debut on March 13. Indeed, the streaming partnership will continue with the actor/comedian/writer/producer and cackling dispatcher of An Idiot Abroad now set to headline a scripted comedy series, called After Life.
After Life Cast
In the latest After Life news, the cast of series has been revealed in a report by Deadline. The series – in production in London – will see star Gervais joined by the following co-stars.
Penelope Wilton (Downton Abbey, Doctor Who), David Bradley (Game of Thrones, the Harry Potter films), Tom Basden (Plebs, Quacks), Tony Way (Edge of Tomorrow, Zapped), David Earl (Derek, Cemetery Junction), Joe Wilkinson (Derek, Him and Her), Kerry Godliman (Derek, Save Me) and Mandeep Dhillon (The Good Karma Hospital, 24: Live Another Day).
Also present is a trio of actresses who appeared in Gervais's David Brent: Life on the Road.
Jo Hartley (Bliss, Eddie the Eagle), Roisin Conaty (Man Down, GameFace) and Diane Morgan (Me Before You, the Philomena Cunk specials).
After Life Details
After Life, which will see Ricky Gervais as credited creator, executive producer AND director (one could wonder if he also handled the catering), is a Netflix comedy that will manifest with 6 episodes, each half-hour in length. He'll be joined here by his Derek and David Brent producer, Charlie Hanson. As the official After Life logline reads:
"Tony (Gervais) had a perfect life. But after his wife Lisa suddenly dies, Tony changes. After contemplating taking his own life, he decides instead to live long enough to punish the world by saying and doing whatever he likes from now on. He thinks it's like a Super Power — not caring about himself or anyone else — but it turns out to be tricky when everyone is trying to save the nice guy they used to know."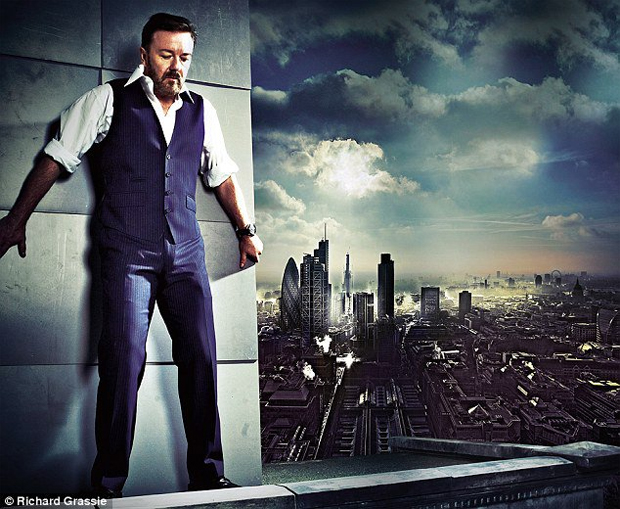 Thus, in a manner akin to Gervais's 2009 comedy film, The Invention of Lying, it appears that After Life will take shape as a premise-driven life-affirmer, only in serial television form. Indeed, Gervais himself describes his After Life character, Tony, in a cathartic manner as someone who's "doing whatever the f**k he likes from now on."
After Life will be a comeback of sorts for Gervais, who hasn't acted in any form of scripted media since the 2016 David Brent Netflix movie. However, Gervais – the former star and co-creator of the BBC's original version of The Office – will next be seen in the form of a cat in the upcoming animated fantasy feature, The Willoughbys.
After Life has yet to announce its Netflix release date.