News
Rick and Morty Spinoff Comic Series Coming from Oni Press
Because everyone wants to know what's been going on with Sleepy Gary.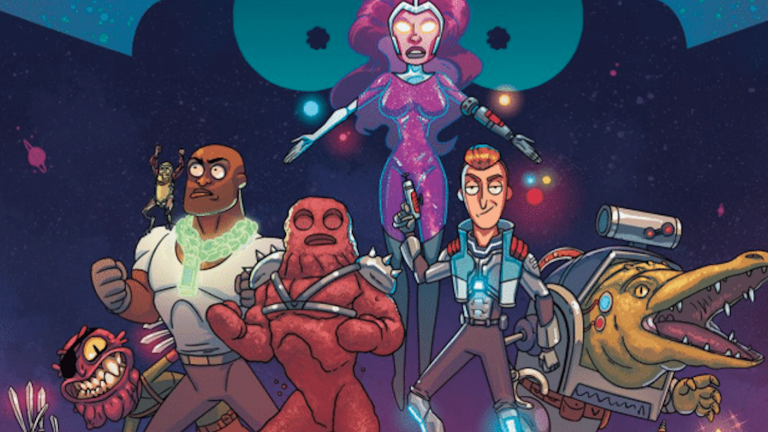 Do you need more Rick and Morty in the (likely extremely long) interim until season four? Do you want that Rick and Morty content to not contain any of the titular characters? Well, I guess that's not all that weird. After all, the minor characters regularly steal the show.
Now you get an expanded look at what some of those previously one-off characters have been up to in a new, four-comic miniseries from Oni Press.
Each issue will be devoted to one character (or team of characters). Issue #1 will be Rick and Morty Presents: The Vindicators! After that, you get a Krombopulos Michael issue, a Sleepy Gary one, and then I guess I kind of lied about Rick not being in these because the last one is Pickle Rick and Jaguar. Sort of funny to look back at this list and realize that almost all of these characters are now dead on the TV series. Sleepy Gary never really even existed! He was actually a shape-shifting parasite who was alive for a small window of time in which he was trapped inside the Smith family home, so how's that gonna work?! I guess anything is possible in comics! 
A bunch of fancy comic writers and artists will be working on this including Kyle Starks, Sarah Graley, Pamela Ribson, Tom Fowler, Zac Gorman, and Marc Ellerby. The Vindicators issue will be put together by J. Torres, CJ Cannon, and Nick Filardi and will be released March 7, 2018. The following three comics will come in June, September, and November.