News
Rick and Morty: Mr. Poopybutthole Gives Thanks In New Video
In this new video, we learn what Mr. Poopybutthole has to be thankful for.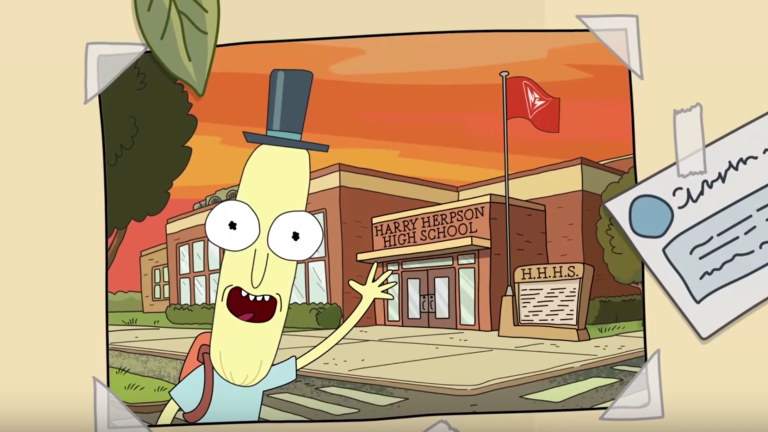 We all recognize that season three of Rick and Morty, though mostly really great, had one fundamental flaw: not enough Mr. Poopybutthole.
Lucky for us, Adult Swim has rectified that with a new Thanksgiving Poopybutthole-themed YouTube short titled "The Poop in My Pants." Through a series of photos, we learn a lot about Poopybutthole's life, mostly about his courtship with his now-wife and mother of his child. Also, he's Jewish!
Like all the stuff that comes out of the Rick and Morty team, there's a surprising amount of detail and care put into this little short, tying in events we're familiar with from the series. For example, one section of the photo album shows Poopybutthole's involvement in the rebellion against the Galactic Federation. Though, conspicuously, Poopybutthole's time with the Smith family is nowhere to be seen. Some wounds never heal…
It's also a surprisingly touching video considering it's about the history of a little cartoon, long-headed man with a top hat named Mr. Poopybutthole. Also, there's a weird, dark moment where him and his wife are crying in a photo booth and I feel like I'm missing out on a big character reveal here. Any superfans out there want to clarify what's meant to be conveyed there?
Rick and Morty season four premieres an eternity from now!