News
Rick and Morty Exclusive: Get A First Look At Rick, Meeseeks, and Snuffles Digital Collectibles
You can now own a trading card Meeseeks. Here's a first look at the new Rick and Morty digital collectibles!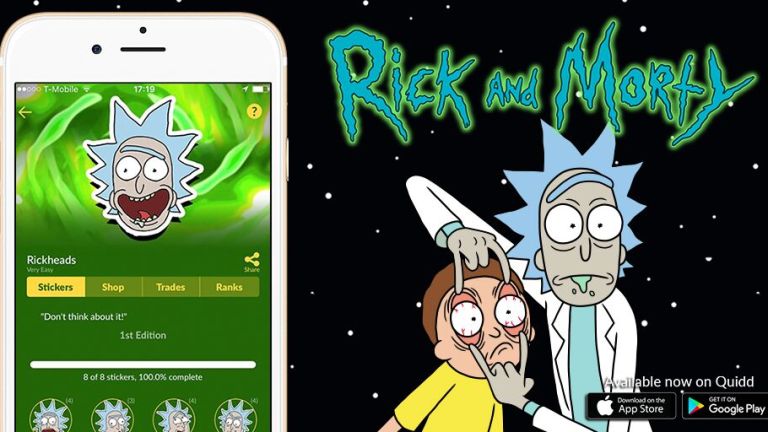 Remember stickers and trading cards? They're back! In app form. If you haven't heard of Quidd, it's an app that lets you amass digital collections of all sorts of pop culture hootenanny and they've now partnered with Cryptozoic Entertainment (the folks behind a bunch of Rick and Morty tabletop games) to bring you Rick and Morty digital collectible content. (There's gonna be the same sort of stuff for Adventure Time, Steven Universe, and The Powerpuff Girls too.) 
You can check out the very handsome and attractive gifs we have here that look almost like real stickers and trading card packs. But they're not because they're on your phone, which is better because then you can't ruin them with your horrible, grubby fingers. But you can still trade them like they're real cards and whatnot in the Quidd marketplace and use their chat platform to complain about Season 3 still not being out. And you don't even have to go outside! Take that, Pokémon GO!
You can trade Rick and Morty junk right now. Like, right now. Go to quidd.co to download the app, you big galoot.