News
Rick and Morty Distracts Us From Season 3 Wait With A Galactic Federation Clickhole
Get your mandatory Galactic Federation Rewards Card today (not really)!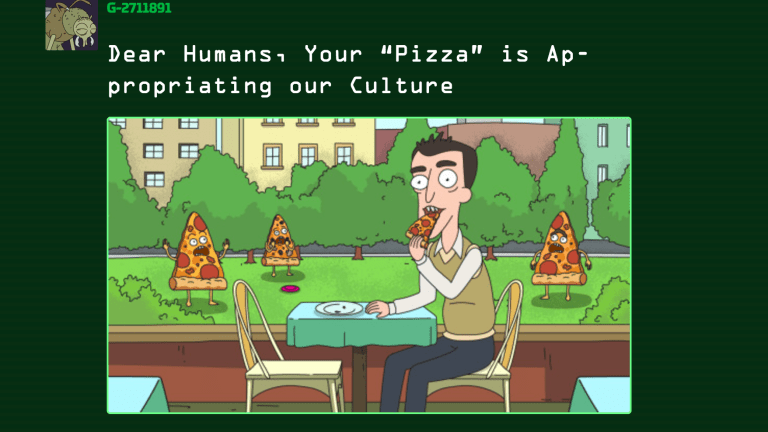 You'll recall that, at the end of season 2 of Rick and Morty, the Earth was taken over by the Galactic Federation and their insectoid army, the Gromflomites. Well, if you wanted an insight into how Earth has been faring since a totalitarian dictatorship took control, you can now keep track on Twitter, oops, I mean GalacticFederation.com. 
The site very much encourages you to click a link to get a mandatory Federation Rewards Card but, SPOILER!, said card does not actually exist. Instead, you'll end up on a hidden social media site for Gromflomites. Much like the Rickstaverse before it, it's a gold mine for the obsessive Rick and Morty nerd. There's a plumbus-load of content here exploring various alien cultures as well as their confused views about Earth.
You can watch a video about how to make delicious Hu'aaaig sliders (ingredients include ants, turtles, and used baby diapers); read articles about how to catch all of Earth's hottest diseases and one by the director of the Galactic Association for the Advancement of Pizza People about how we're appropriating pizza culture; and you can watch a cute video about cats (actually rats, but the Gromflomites don't know any better).
The tone of all this stuff is especially well done, with cheesy, light rock playing over uplifting videos from "Klaargworthy" as well as "Blurtfeed" articles with titles like "Eight Things only 750 Million-Year-Old Cosmic Entities Will Remember." It's all quite brilliant and I wouldn't be surprised if the show's writers were involved in the creation of this content but, if not, the Adult Swim PR folk did a damn fine job here.
Is there anything on the Galactic Federation site that meaningfully adds to the series' storyline? Well, probably not really, but you can watch surveillance video of Jerry on the toilet or Mr. Poopybutthole petting his cat. Also, one article tells us that the Federation plans to outlaw Farmers' Markets (sure to be an important season 3 plotline!). And one article fleshes out Gromflomite history some as Gromflomite veterans reflect upon the Battle of Blood Ridge, a battle in which, it seems, Rick killed, teabagged, and literally shat upon a lot of Gromflomites.
All the content on the site is sorted by hashtags for easy searching and sharing across conventional human social media. I tried uncovering the real scoop here by searching the site for "season 3." Unfortunately, brilliant hacker though I may be, I turned up no results.
But, hey, it's a really funny, clever, and well-made Rick and Morty tie-in website! Listen, when monsters have taken over your planet, you find happiness where you can, right folks?