News
Reverie Trailer: NBC Virtual Reality Sci-Fi Series
NBC sci-fi drama Reverie stars Sarah Shahi as a rescuer of people who have become lost in an advanced Virtual Reality system.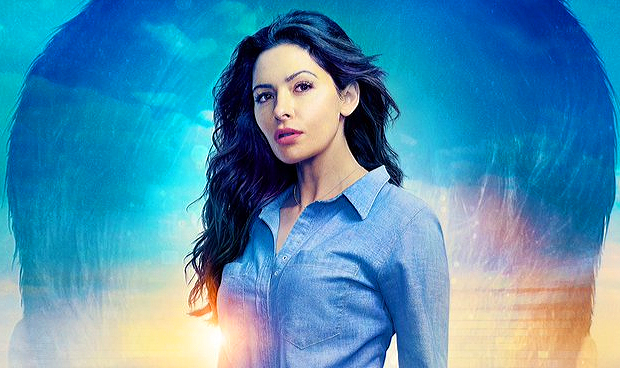 Reverie is marking an impending arrival on NBC in what could be – in the context of its premise – a fortuitous time. That's because the series centers on the concept of virtual reality, specifically the euphoric idealized existence it offers, which seduces people into withdrawing from their boring or tumultuous lives; a concept that was featured prominently in a recent pop culture-celebrated moment with Netflix's Black Mirror episode, "USS Callister."
Sarah Shahi stars in this hour-long sci-fi drama, backed by a solid cast. She plays Mara Kint, a former hostage negotiator who gets recruited by her old boss for a different job that will, nevertheless, require her skill set, specifically the rescuing of people stuck in an electronic coma, having lost themselves inside a highly advanced VR system.
Reverie Trailer
The Reverie trailer showcases some of the impressive virtual reality-based dreams in which Mara Kint (Sarah Shahi) must venture to rescue people who have become lost. Called Reverie, the VR system has the same effect as future tech straight from the Rekall company, and holy Philip K. Dick, Batman, does it ever have a downside, leaving people spinning in a perpetual loop (albeit in a fantasy of their own making,) as their bodies die. Thus, Mara is, to borrow the parlance of Cheap Trick, a member of the Dream Police, tasked to make the dangerously addictive fantasies of other people into her jurisdiction.
Reverie Release Date
Reverie has marked a premiere for Wednesday, May 30 at 10/9c on NBC.
Reverie Details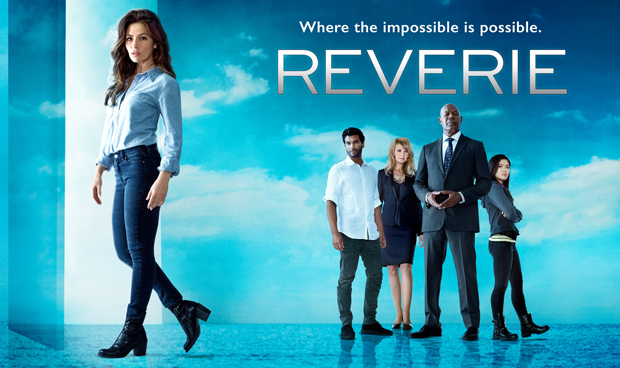 Per the official synopsis:
This grounded new thriller follows Mara Kint (Sarah Shahi), a former hostage negotiator and expert on human behavior, who became a college professor after facing an unimaginable personal tragedy. But when she's brought in to save ordinary people who have lost themselves in a highly advanced virtual-reality program in which you can literally live your dreams, she finds that in saving others, she may actually have discovered a way to save herself.
Reverie is the creation of its executive producer, Mickey Fisher, known from shows such as Extant and Mars, as well as The Strain, the latter of which he served as co-executive producer. He is joined, also in the capacity of executive producer, by Jaume Collet-Serra, who's known as the director of films such as The Shallows and Run All Night.
Sarah Shahi comes into the series having fielded prominent TV runs on Person of Interest, Chicago Fire, Fairly Legal, Life, The L Word and Alias.  
Joining Shahi on the series is a supporting cast consisting of prominent TV veterans such as Dennis Haysbert (24, The Unit), Kathryn Morris (Cold Case, Minority Report), Sendhil Ramamurthy (Heroes, Beauty and the Beast) and Jessica Lu (Awkward, American Horror Story).
Reverie is produced by Universal Television and Amblin Television.