News
Hulu's Reprisal: Release Date, Trailer, Cast, News, and More
Hulu is bringing a time and style bending thriller series, Reprisal, to its stream this winter. Abigail Spencer will star.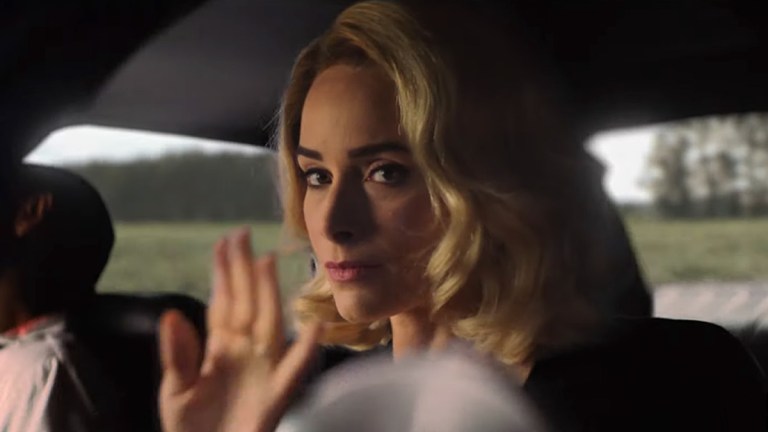 You know what the world could use more of? Stylish thrillers set in an unclear timeframe that deal extensively with '50s style hot rod racing gangs. Thankfully, Hulu agreed and ordered the upcoming Abigail Spencer-starring drama Reprisal to series.
Reprisal is a femme fatale thriller series written by Josh Corbin and directed by Jonathan Van Tulleken. Corbin also serves as producer alongside Warren Littlefield (producer of The Handmaid's Tale) and Barry Jossen. A+E Studios and The Littlefield Company were the studios behind the pilot. Abigail Spencer (Timeless) stars as Katherine Harlow, a woman who is left for dead by her brother and her gang only to re-emerge as a woman named Doris Dearie. Now, years after "Katherine" died, Doris sets off to save her niece and exact revenge on the gang that tried to kill her.
read more: The Best Action Movies Available on Hulu
And if all of that doesn't sound strange enough, wait until you get a load of the visuals at play. Here is everything you need to know about Hulu's Reprisal.
Reprisal Trailer
The full trailer for Reprisal is here. Gaze upon it in all its day-glow violent sock hop glory.
You can also check out the teaser trailer just below.
Reprisal Release Date
Reprisal is officially set to premiere on December 6, 2019 on Hulu. All 10 episodes will be available on that date. Production took a bit longer than usual as filming near Wilmington, North Carolina was briefly halted due to hurricane Florence in the fall, according to Deadline. Thankfully no one was injured and Reprisal is all set to rev its engines in December.
Reprisal Cast
Abigail Spencer stars as series lead Katherine Harlow/Doris Dearie. The cast also includes Rodrigo Santoro (Westworld) as Joel Kelly, Mena Massoud (Aladdin) as Ethan Hart, Madison Davenport as Meredith, David Dastmalchian (Ant-Man) as Johnson, and Rhys Wakefield (The Purge) as Matty.
Stay tuned for more Reprisal news as it comes. 
Alec Bojalad is TV Editor at Den of Geek and TCA member. Read more of his stuff here. Follow him at his creatively-named Twitter handle @alecbojalad