News
Remastered Dragon Ball Movies Headed Back to Theaters
Fathom Events and Toei Animation are putting three Dragon Ball Z films back in theaters in September and November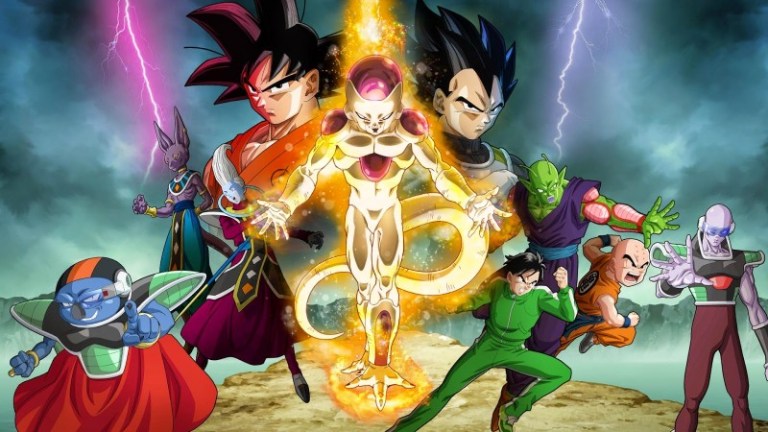 Ever since the premiere of Dragon Ball Super, the Dragon Ball franchise has been experiencing a massive resurgence.
The series is practically more popular than ever before. It's like it's 1996 all over again. Even though Dragon Ball Super has wrapped up its run in Japan, the dub is still going strong in North America, the recent Dragon Ball FighterZ is one of the strongest Dragon Ball video games to come along in some time, and more and more promotions continue to pop up. The latest of which involves threeDragon Ball Z films heading back to theaters in the United States for a limited time.
Toei Animation and Fathom Events (who were also responsible for the limited theatrical runs of Battle of Gods and Resurrection 'F') have remastered three movies and chosen to celebrate some nostalgic Dragon Ball goodness. On Saturday, September 15thand Monday, September 17th, Dragon Ball Z: Broly – The Legendary Super Saiyan, the eighth DBZ film will return to cinemas.
Then on November 3rdand 5ththe Dragon Ball Z Saiyan Double Feature will hit theaters, which consists of Dragon Ball Z: Bardock – The Father of Goku andDragon Ball Z: Fusion Reborn. Not only will fans get to experience a remastered dub in theaters for the first time, but people that attend will also get a limited edition Broly trading card for Bandai's Dragon Ball Super Trading Card Game.
While this experience should certainly be a lot of fun for fans of the anime, the programming decisions here are a little strange. Broly – The Legendary Super Saiyan is definitely one of the most popular Dragon Ball Z movies, but why does that event only get one film, especially when there are two other Broly movies out there.
Furthermore, why pair Bardock's TV special with Fusion Reborn? Not only is the Bardock special shorter than the typical movie, but with Future Trunks' return in Dragon Ball Super, wouldn't his special have been more appropriate? Or include both! 
Regardless of all of this, fans have something to look forward to in the fall. And perhaps if these events do well then Fathom will put more of these screenings together and show off more of the old classics. A "Cooler Double Feature" of the fifth and sixth Dragon Ball Z films is surely in consideration. Tickets are already available for purchase off of Fathom's websiteand in the meantime Dragon Ball Super still airs on Adult Swim's Toonami block every weekend.