News
Redliners: NBC Orders Spy Drama Pilot From True Blood Author
NBC is developing a spy drama from a series of short stories by Charlaine Harris, whose books inspired True Blood.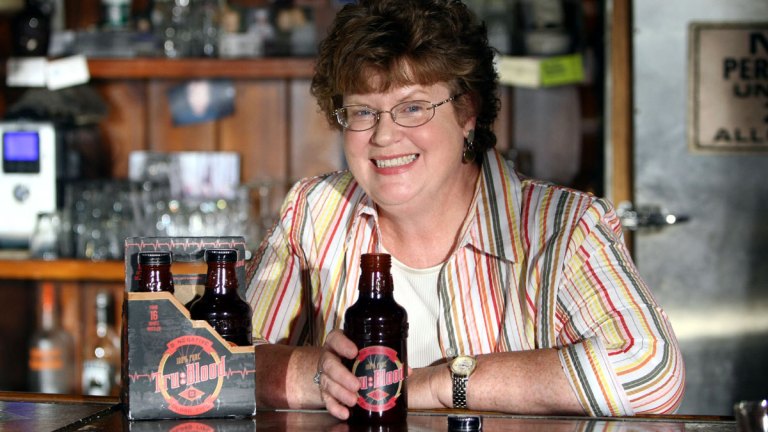 NBC just ordered a pilot for Redliners, a spy drama based on a series of short stories from Charlaine Harris, whose The Southern Vampire Mysteries books inspired a little TV show called True Blood. 
What's the new Harris-adapted TV series about? Redlinersis about two former spies living in suburbia. When they get drawn back into the spy game, they try not to blow their cover. Yes, this sounds a lot like The Americans. I'm just hoping it also involves vampires because who wouldn't want to see The Americans meets The Vampire Diaries?
The Redlinerspilot is set to be written by Emerald City's Shaun Cassidy and Kelly Sue DeConnick (Bitch Planet). Alongside Cassidy and DeConnick, David Janollari (Six Feet Under) will serve as an executive producer on the project.
Check out the full, official synopsis for Redliners…
Based on short stories by best-selling author Charlaine Harris (TRUE BLOOD, MIDNIGHT, TEXAS) comes a high-octane series that mixes humor, romance and espionage centering on a pair of former operatives who get reactivated and drawn into a larger conspiracy while attempting to maintain their undercover lives.
Elsewhere on NBC's upcoming programming schedule is another Harris-adapted TV series. NBC gave a series order for Midnight, Texasback in May. Niels Arden Oplev directed the pilot for the supernatural drama, which is yet to get a premiere date, though it is supposed to premiere this season.