News
Red Dwarf Series 11 and Back Catalog Headed to BritBox
The new subscriber-based video service from BBC and ITV will offer viewers the full collection of Red Dwarf episodes, old and new.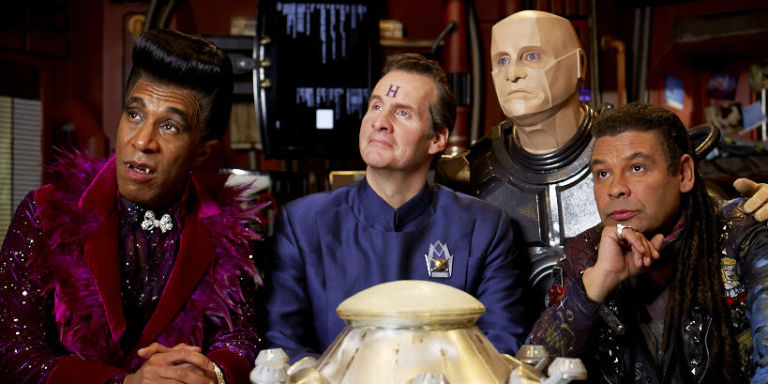 The quirky British science fiction comedy show Red Dwarf has a new home for its eleventh season. Coinciding with the launch of BBC Worldwide and ITV's BritBox subscription video-on-demand (SVOD) service, the Emmy-award winning show will air its series 11 premiere and offer its entire back catalog to those who sign up as subscribers. Looking to get its share of the growing online market, BritBox has tapped into the broad following Red Dwarf enjoys.
The eleventh season fulfills two of the Dwarfers' biggest wishes by featuring storylines in which Rimmer accidentally saves a Space Corp Captain and is promoted to Officer, while Cat takes time off from loving himself to fall in love with a female Cat that has a very big secret. For those who never enjoyed the full run of Red Dwarf, BritBox will also offer older episodes so that viewers new to the series can get caught up.
Red Dwarf joins such classic British television offerings as Blackadder, The Office, Keeping Up Appearances, and Are You Being Served? BritBox will feature U.S. premieres of highly sought-after shows and a "Now" category which serves up British soaps and other programs as soon as 24-hours after UK broadcast, providing a unique opportunity for those who enjoy British television like Red Dwarf.
BritBox is now available for $6.99 per month—after an introductory free trial period—on responsive web, AppleTV, iPhone, iPad, and Android mobile phones and tablets, as well as Roku.