Features
Red Dwarf: creating the pop culture of the future
Andrew takes a nerdy dive into the pop culture real and fictional that's made its way into the world of Red Dwarf...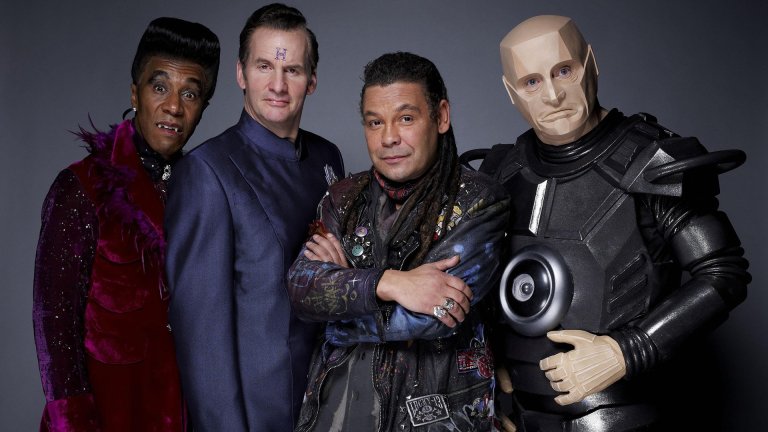 This article comes from Den of Geek UK.
Creating culture within science-fiction can be tricky.  It's potentially alienating, with the audience required to understand allusions without a reference point. Then again, if you throw in too many contemporary references, the future starts to look dated pretty quickly. Red Dwarf has walked that fine line, building its own stars and entertainment but chucking in the familiar, just to keep the world grounded. We take a look at humanity's future culture as seen through the eyes of Lister, Rimmer, Cat, Kryten and Holly.