News
ReBoot is Getting a Reboot
1990s animation classic ReBoot is being rebooted itself just in time for its 20th anniversary next year!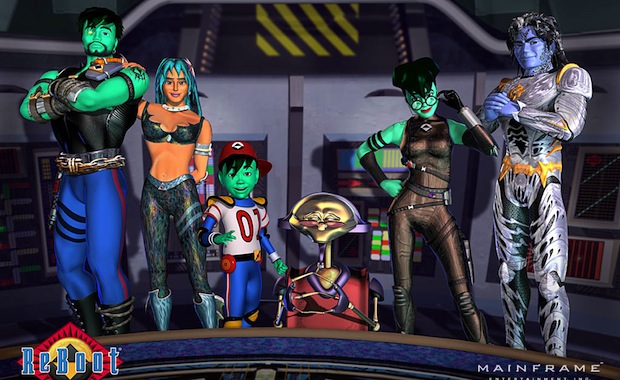 For any child of the '90s, the first computer generated animated series, Mainframe Entertainment's ReBoot, is remembered with fondness and nostalgia. It is also turning 20 years old next fall. Now that will age you!
However, for those still nostalgic for the adventures of Bob, Dot, Frisket and Enzo—excuse me, "Matrix,"—there is good news around the corner. ReBoot is coming back!
Rainmaker Entertainment Inc., the B.C. animation studio behind this year's Escape From Planet Earth, announced earlier this week that they were spinning off their television division into Mainframe Entertainment, the rights of which they acquired in 2006 from Starz Media. And now, news has come that their first series will be to reboot the beloved ReBoot for the 20th anniversary!
Reads the press release:
 

Making its debut on television screens in 1994, ReBoot was centered on the world of Mainframe, where a guardian program sprite and his friends defended the system from superviruses bent on creating havoc and destruction. Mainframe Entertainment will team with leading computer industry manufacturers to update the ReBoot universe and create a ground-breaking viewing experience for fans.
So for those who wish to share the love for a children's entertainment classic with their own generation, or who just wish to revisit old characters from their own childhood, this may be one reboot to get behind.
Like us on Facebook and follow us on Twitter for all news updates related to the world of geek. And Google+, if that's your thing!