News
Reaper gets sent to telly Hell
Grim news, as yet another fan-favourite bites the dust in network TV's relentless grinder...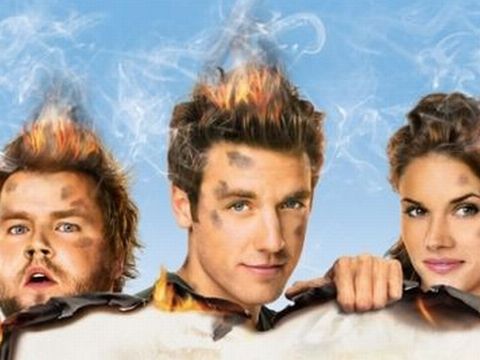 Not even the Devil himself can be spared from the TV network scythe that hangs, like a Sword of Damocles, above our favourite shows. It now looks like quality comedy, Reaper, won't be back for another series, and will be put out to pasture after its second run.
The show's creators, Michele Fazekas and Tara Butters have reportedly signed a rather tasty seven-figure, two-year deal with rival station 20th Century Fox, and will be leaving the show to work on another project.
Despite pulling in relatively high viewing figures, Reaper was teetering on the brink of the void for a while, with some speculating long before this announcement that the show's future was bleak.
This uncertainty was partly due to an earlier announcement that Tyler Labine, who plays Sam's Jack Black-esque friend, Sock, will be starring in a new sitcom on Fox, and thus, will also be leaving the show. Don't worry, though. He won't be reprising his role as Sock, so this won't be another 'Well, his character was pretty funny. Let's make a full series around him!' travesty like Friends spin-off Joey, but it does add to the inevitable end for Reaper.
It's sad that Reaper's days are numbered, as the show was a refreshing comedy-drama, with some great performances, not least that of Ray Wise, cast, in a stroke of genius, as the Devil. Although, the gimmicks were starting to wear a little thin and one wonders how long the series could have stayed fresh if it continued. Still, even slightly stale Reaper is a lot tastier than much of what's left to whiz by with the remote.
We must note, however, that at the time of writing there's been no official confirmation of any cancellation, but with the departure of the creators and one of the main stars, it's looking increasingly unlikely that Sam will be back to reap souls a third time.