News
Raising Dion Release Date, Trailer and Everything to Know
Netflix series Raising Dion is a uniquely family-driven sci-fi story about woman raising a super-powered young son.
Raising Dion is another superhero series that's joining Netflix's original content; a lineup recently stemmed after across-the-board cancellations of its Marvel shows. However, this 10-episode serial genre offering (bearing a uniquely heartfelt family twist,) has a major ace up its sleeve with a co-star who's one today's hottest box office draws, Michael B. Jordan.
An adaptation of the 2015 short film and comic book of the same name created by Dennis Liu and illustrated by Jason Piperberg, Raising Dion depicts the innately unconventional parenting task of a widowed African-American woman, whose 7-year-old son Dion possesses an array of potent superpowers (telekinesis, energy projection, invisibility, etc.). Yet, despite its fantastical premise, the focus rests more on the realistic implications that one would have when raising a child who has a normal sense of wonder and mischief, but happens to possess incredibly dangerous abilities.
Indeed, Raising Dion stands as a unique family-centric take on an increasingly crowded superhero/sci-fi genre, also carrying familiar X-Men-esque tropes about society's depicted fear of superpowered people; something that's undoubtedly be rooted in socially topical themes.
Raising Dion Trailer
The trailer for Raising Dion has arrived, showcasing a different kind of superhero series.
Raising Dion Release Date
Raising Dion is set to premiere on Netflix on Friday, October 4.
Some first-look images arrived upon the occasion of the release date announcement. They include the one used as the article's main image and the three below.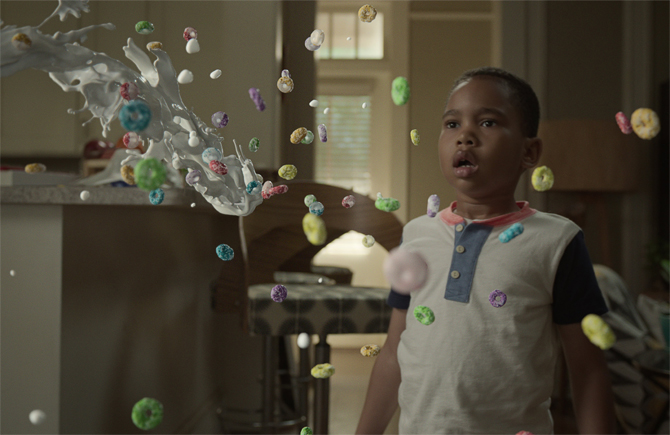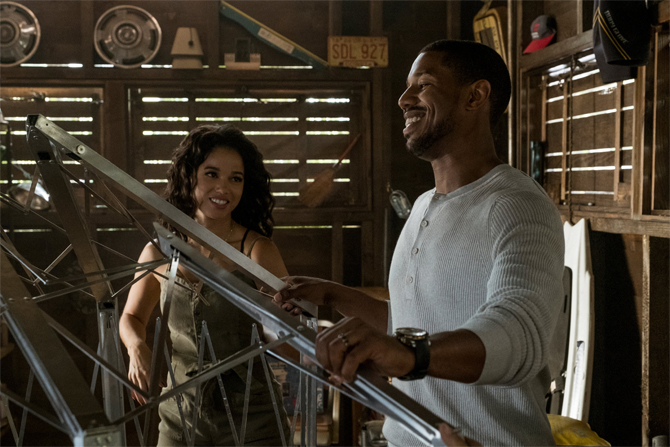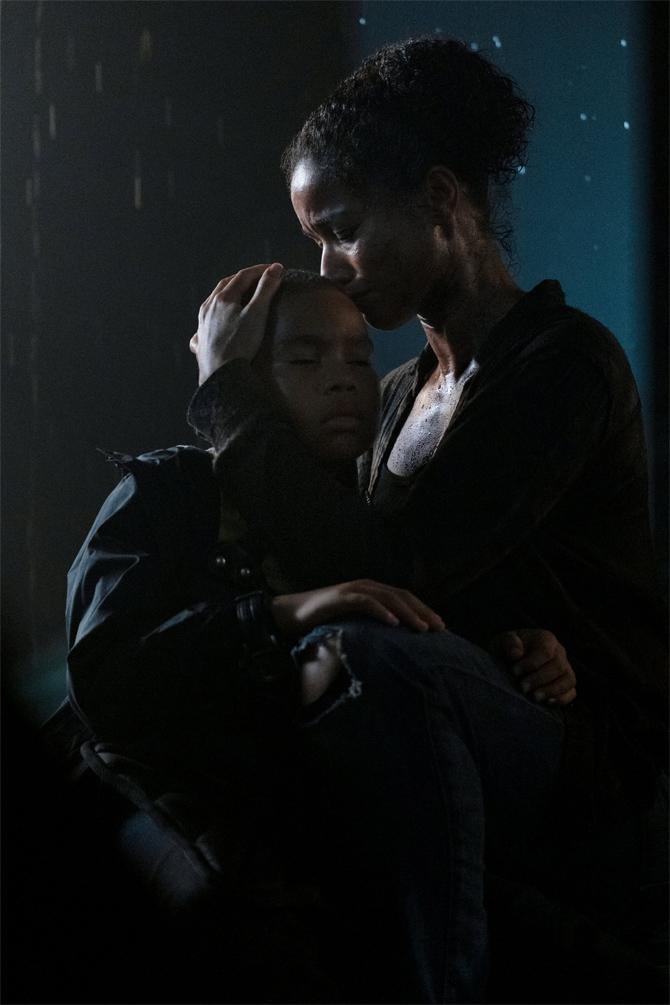 Raising Dion Cast
The main cast of Raising Dion consists of the following:
Ja'Siah Young, a newcomer, plays the eponymous child with limitless potential and powers.
Alisha Wainwright (Shadowhunters: The Mortal Instruments, Lethal Weapon) will play the mother tasked with raising him, Nicole. 
Michael B. Jordan (Black Panther, Creed) plays Mark, Dion's father.
Jason Ritter (Quest, Freddy vs. Jason) plays Pat, a comic book fan, scientist, and best friend to Jordan's character, Mark. After Mark dies (sorry, it's a necessary spoiler), Pat fills in as a paternal figure for Dion and shares a special bond with her.
Jazmyn Simon (Ballers) will play Kat, Nicole's sister and a surgical student. 
Raising Dion Details
Longtime TV director Seith Mann (who, like Jordan, worked on The Wire but not at the same time as the actor) is set to direct the series' first episode per Deadline.
Discussing the Netflix pickup, creator Dennis Liu expressed in the statement announcing the project:
"I started this project many years ago because I wanted to see more diverse representation on film and television and I'm excited to partner with Netflix, who I know shares that commitment. More than ever, we need more stories told from different points of view and my hope with Raising Dion is to create a cinematic experience for all families that will lift your spirits and make you laugh and cry."
Helping Liu in that endeavor with Raising Dion will be appointed showrunner Carol Barbee, who has also written the script for the first episode. Barbee, a veteran television writer/producer, has been attached to a wide variety of series, notably in the sci-fi/action arena, with Falling Skies, Touch, Hawaii Five-O and Jericho, as well as dramas such as UnREAL, Girlfriends' Guide to Divorce and Judging Amy. She is joined by exec producers in Macro's Charles D. King, Kim Roth and Poppy Hanks, along with Kenny Goodman and Michael Green.
Further Reading: The Best Sci-Fi Movies on Netflix
Intriguingly enough, also joining Barbee as an executive producer on Raising Dion will be actor Michael B. Jordan (Black Panther), who is onboard via his Outlier Society Productions. Moreover, Jordan will also appear on the series on occasion, playing the late father of the titular super-powered-sprout, who (at least, in the original short,) is implied to have been a military man who was cut down in action.
Regarding Michael B. Jordan's presence on the series, Netflix VP of Original Content Cindy Holland states:
"We haven't seen this type of superhero story before — an origin myth full of imagination, wonder and adventure, all grounded in the experiences of a modern single mother. Michael B. Jordan is an exciting and dynamic talent, and I'm excited to see him, Macro, Carol and the team translate Dennis' unique vision to television."
You can also check out the 2015 Raising Dion short to get further acquainted with the story. Indeed, one scene in particular – in which the mother is seen packing a pistol while watching some Men-in-Black types outside her door – interrupts the levity, encapsulating the idea that threats are everywhere.
Joseph Baxter is a contributor for Den of Geek and Syfy Wire. You can find his work here. Follow him on Twitter @josbaxter.