News
Queen of the World Trailer Gives Peek Behind Royal Curtain
HBO just released a trailer for its Queen Elizabeth documentary. Yes, Harry and Meghan are in it.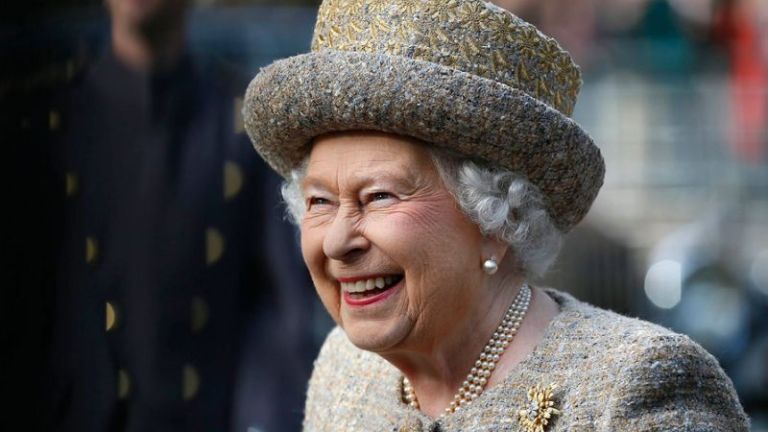 HBO is getting in on that British royal family hype, as well as making good use of The Crown's Netflix hiatus.
The premium cable network just released a trailer for its upcoming documentary, Queen of the World(#eurocentrism), and you better believe it features both Prince Harry and Meghan Markle in its short 35 second runtime. (Note: The trailer is 35 seconds. I assume the doc is longer.)
"If you suddenly bump into her in the corridor, don't panic," Harry good-naturedly tells a gaggle of assembled staff in the promo. "I know you will. We all do," Harry continues with a chuckle, securing his title as Most Relatable Royal.
Markle also briefly appears in the trailer, saying "Oh my goodness, 53 countries. It will keep us busy," and making me think she doesn't actually get that much screen time in the doc if this was the most riveting clip they could find for the trailer.
Queen of the World was produced by Oxford Films for the UK's ITV network, but HBO has nabbed the U.S. rights. The documentary was filmed over the course of a year and includes appearances by The Queen (obviously), Prince Charles, Camilla, Princess Anne, Prince William, Catherine, the Countess of Wessex (who, like a total badass, apparently doesn't go by her actual name in press releases like this one), as well as the aforementioned Harry and Meghan. 
Here's the full official synopsis:
Queen of the World offers insights into her Majesty The Queen's role and the baton she is passing to the younger members of the Royal Family as they continue to build upon the Commonwealth. Queen of the World features behind the scenes moments with Queen Elizabeth II and other members of the Royal Family, including Prince Charles and Camilla, Duchess of Cornwall; Princess Anne; Prince William and Catherine, Duchess of Cambridge; Prince Harry and Meghan, Duchess of Sussex; and the Countess of Wessex.
Check out the full trailer below…
Queen of the World will hit HBO onMonday, Oct. 1 at 9pm ET. While you wait, you should watch HBO's The Shop. It is great.
Kayti Burt is a staff editor covering books, TV, movies, and fan culture at Den of Geek. Read more of her work here or follow her on Twitter @kaytiburt.