News
Quantico Season 3 Release Date, Cast, News, and More
Everything you need to know about Quantico season 3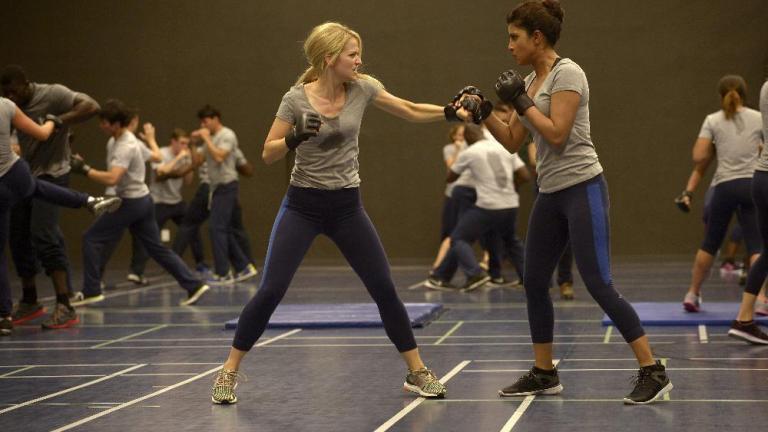 ABC has renewed Quantico for season 3 at the last minute. The renewal comes along with some big changes, however.
For starters, Quantico season 3 will be only 13 episodes, which cuts it down to more cable length, which honestly should be fine for fans. But also the series executive producer and showrunner Josh Safran will be exiting the series he created. Stepping away from showrunning responsibilities, he will remain on as a consultant.
On June 21 TVLine reported that Michael Seitzman will be taking over as showrunner. Seitzman created and ran the CBS medical drama Code Black. As a matter of fact he still remains the showrunner on Code Black which means he'll be pulling double showrunning duty on two different shows on two different networks with both entering their third season. 
Quantico Season 3 Release Date
Quantico Season 3 will debut on Thursday, April 26, 2018. 
Quantico Season 3 Cast Updates
Academy Award-winning actress Marlee Matlin will be joining the cast of Quantico for season 3, TVLine reports.
Matlin will be playing the wonderfully named ex-FBI agent Jocelyn Turner. Turner was rendered deaf from an explosion in her early career and is brought back to the FBI for a special investigation. The role will be a good fit for Matlin, who is deaf and a lifelong advocate for the deaf community. 
Matlin won the best actress Oscar at the 1987 Academy Awards for her role in Children of a Lesser God. She's perhaps best known to TV audiences for her time on Dancing with the Stars, cameos in Seth MacFarlane's shows or even her downright murderous appearances on Comedy Central Roasts of Rob Lowe and…well, uh, the President of the United States. 
Posting on Twitter, Matlin seems appropriately stoked to join Alex Parrish's world.
— Marlee Matlin (@MarleeMatlin)
July 31, 2017
Vandit Bhatt will also be joining the cast. Bhatt will be playing Jagdeep "Deep" Patel, a member of the new black ops team