News
Psych, Season 7: Preview
Yes, we LOVE Psych and so should you! For anyone who even "vaguely" remembers the 80s, this is Must Watch TV. SO MUCH FUN.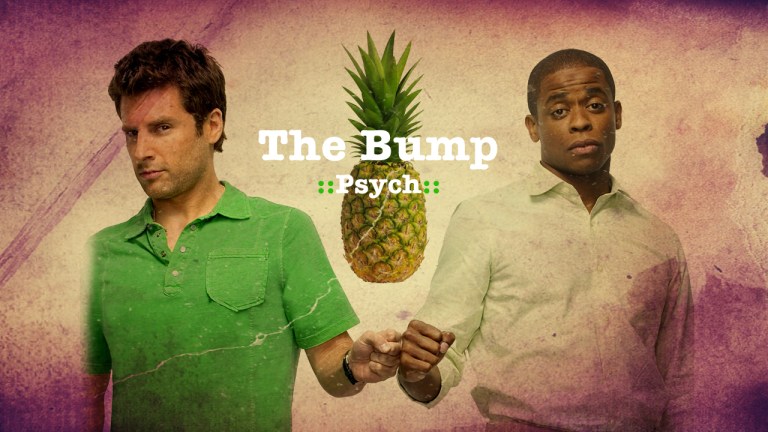 I have the PSYCH theme-song by "The Friendly Indians" as my ringtone on my phone. I keep it extra loud so that when it does go off it scares everyone in the immediate vicinity. The song makes my head bounce like I am Will Ferrell in "Night at the Roxbury;" it is that catchy. And the lyrics sum up the awesomeness that is PSYCH; "I know you know, that I'm not telling the truth. I know you know, but they don't have any proof. Embrace the deception, learn how to bend. Your worst inhibitions tend to PSYCH you out in the end." I had heard about the show after it premiered and thought "Wow the USA Network is doing Original Programming? The network that brought us SILK STALKINGS?" The buzz about the new series kept building and I found myself buying the first two seasons on DVD during a sale at TARGET before the premiere of the third season in 2008. Ironically by the end of the weekend I was upset I had not waited longer to get into the show because now I was fresh out of episodes! I had to wait for Season 3, then 4, then 5—you get the idea. It became a total and complete obsession that continues as we enter Season 7.
When Netflix picked up the show I began to stream all of the Seasons in the background on my TV to make the day go faster. The PSYCH vernacular started slipping into my daily vocabulary and I found myself using words like "jujumogumbo," "Super-Smeller" and "I've heard it both ways" when comparing things. I was hooked on the equivalent of a TV opiate. The show is that super rare hybrid of comedy and mystery that refuses to take itself seriously and maintains that 80's buddy cop movie vibe that is thoroughly entertaining. It is like FLETCH times two plus a stellar bonus supporting cast of amazingly appealing actors and hysterical characters. PSYCH found a star in James Roday as Shawn Spencer and veteran actor Dulé Hill is no one's second banana as Burton "Gus" Guster. The show's basic premise is that Shawn was raised mainly by his ex-cop dad Henry (the perfectly cast Corbin Bernsen) to one day become a super-cop with hyper observation and awareness. When Shawn goes off that path, he and Henry begin to drift but, after many anonymous tips called in to the SBPD over the years Shawn is called in as a suspect in a murder. To get out of the jam he feigns psychic powers and proceeds to solve his first murder case with his oldest pal Gus (Dulé Hill), a straight laced pharmaceutical salesman. Through Shawn's gift and Gus' business acumen, the PSYCH private detective agency is born. With almost 100 episodes in the bag it has been one hell of a good time.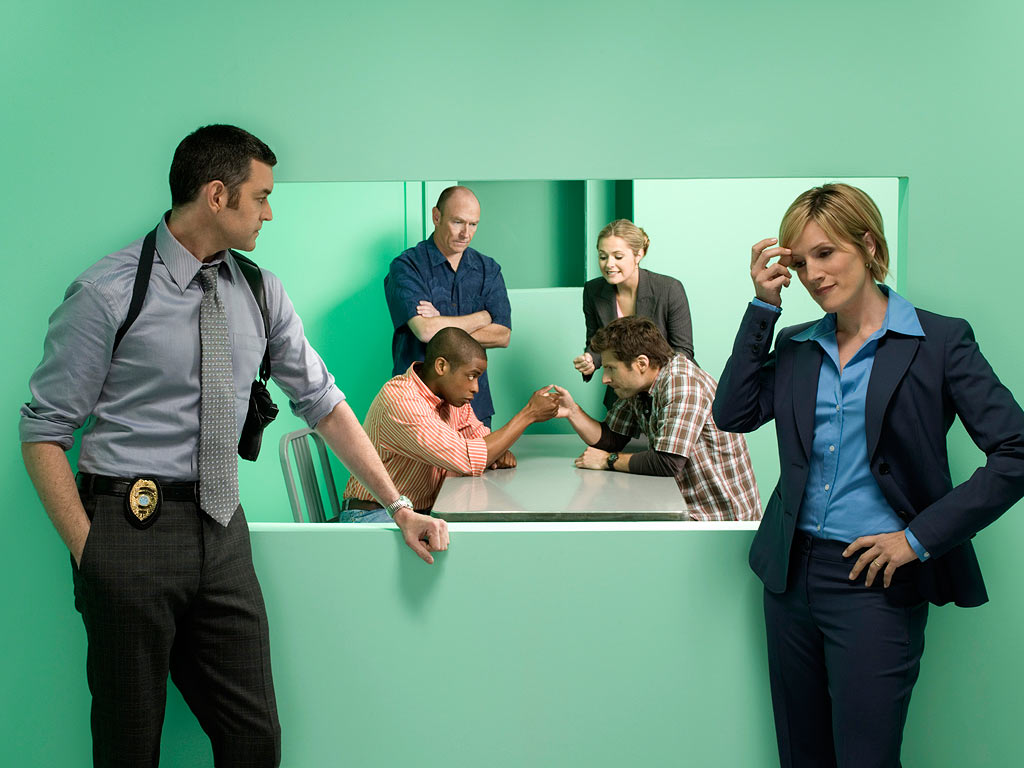 Shawn and Gus have been best of friends for as long as they can remember despite having very different backgrounds and upbringings in the very well-to-do town of Santa Barbara, California. What is so great about the show is that despite the fact that Shawn and Gus are White and Black respectively, it is never an "issue." On the other hand, it is never simply/conveniently "ignored" either. And in today's pop culture world that is incredibly refreshing. Shawn and Gus are best friends who are of different races and it comes up, regularly, because it is a totally and completely natural topic of conversation between two guys who have been friends their entire lives.  PSYCH simply excels at acknowledging race, without bothering with the "racial issues." When the Black/White thing is pointed out Shawn and Gus constantly riff on each other about their racial identities, but it is never uncomfortable or awkward or anything less than simply, totally organic. Shawn and Gus are perfectly equal and they can say anything they want to each other without consequence. (Just imagine if more TV and/or movie writers could pull this off!) These are the kinds of pals you wish you had and that is what has made me such a dedicated PSYCH-O (yes that is what the PSYCH loyal call themselves) all of these years.
PSYCH is a dream gig for the two best buds as they throw the SBPD on their heads over and over again through the years solving a murder a week. Head Detective Carlton Lassiter (Timothy Omundson) and his partner (girl next door Maggie Lawson as Juliet O'Hara) is the team that Shawn and Gus work with to bring down the baddies except they are under the impression that THEY REALLY ARE WORKING WITH a genuine psychic. Also in the fray is Kirsten Nelson playing the tough as nails on the outside but soft on the inside SBPD Chief Karen Vick. Added in Season 4 is the hysterical character actor Kurt Fuller as Woody the coroner who steals every scene he is in. Gus and Henry are the only people who know Shawn's "gift" is actually a skillfully perpetrated fraud. But it has worked fabulously for six seasons despite Shawn's "powers" always being called into question, usually by Lassiter. But Shawn is so convincing and over the top hilarious that he always figures a way to come out ahead. With his "fingers to head" in the signature psychic divining pose, Shawn charms his way hilariously through every tough case.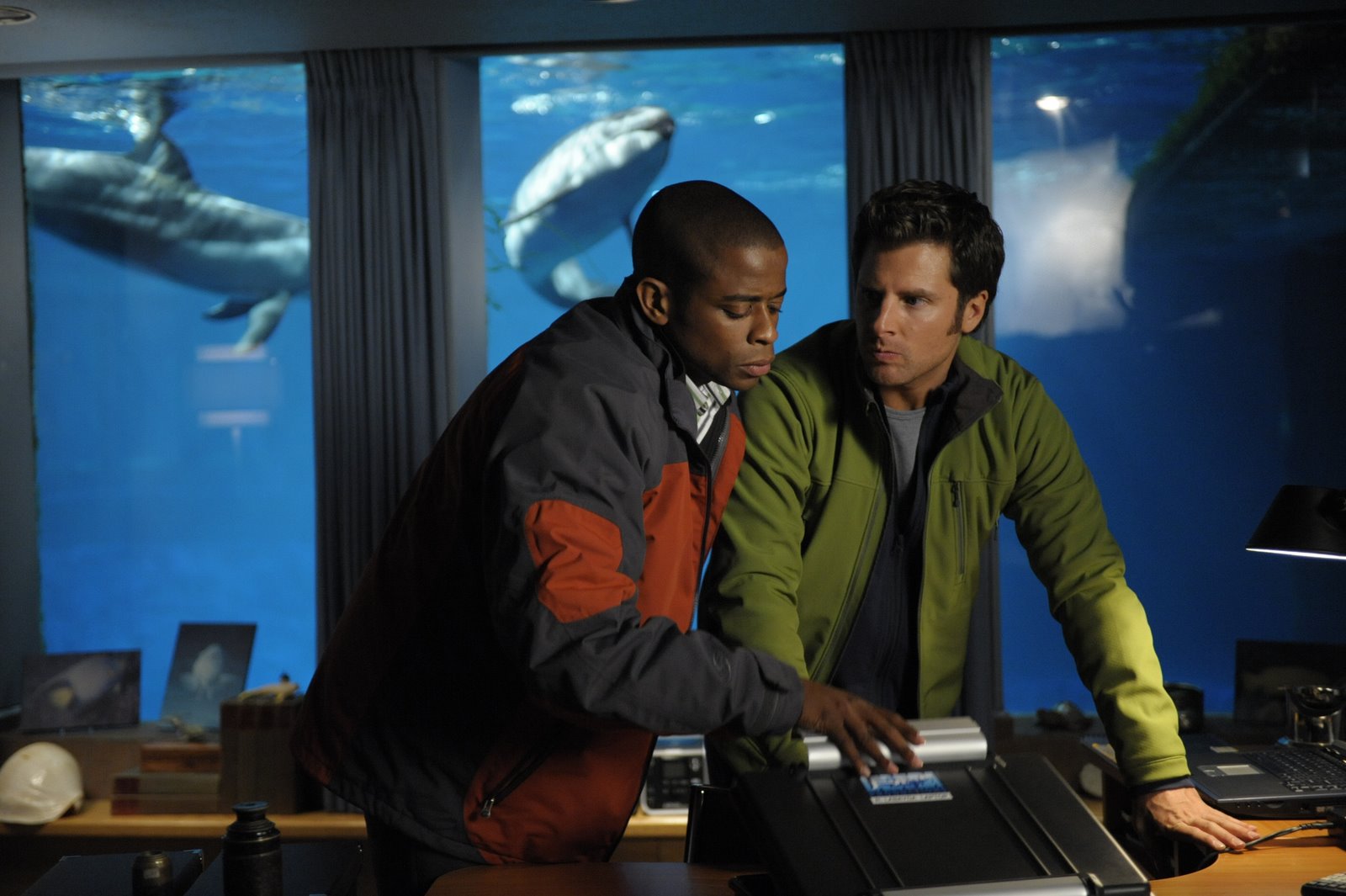 The sexual tension between Juliet and Shawn has been building since her first episode – after replacing Anne Dudek (HOUSE) in the pilot – and their relationship finally became a reality a few seasons back. Affectionately called "Jules" since Season 1, Shawn and Juliet are that rare small screen couple that you have rooted for to get together. Maggie Lawson is the ultimate dream girl next door with her adorable lisp and tiny overbite. When the vibe between Shawn and Jules became actual dating in Season 5 it was not one of those death knells for a primetime show that makes the viewer think "well that's it, they are together now so the show has had it." Far from, because not only are we "psyched" that Shawn and Jules finally took the next step we still want Gus to have his day in the sun. According to sources Season 7 will see Gus finally maintain a love interest. What is so unique about the program is that there is no Shawn without Gus and vice-versa. Gus' humor is fare more subtle than Shawn's and Dulé Hill gets plenty of laughs despite playing the classic straight man. They are a package deal and PSYCH-O's would not have it any other way.
Shawn and Gus' obsession with the 80's has become a staple for the show and I think it is why I and so many others who grew up in the "Me Decade" relate so well to the characters; WE ACTUALLY GET all the pop culture references. And every episode is JAM PACKED. From Shawn's continued fixation with Judd Nelson and Val Kilmer to his complete dedication to the band "Tears for Fears", the gags work and the writing is some of the best on TV. Guest-stars have been a stalwart friend to PSYCH and they have racked up some impressive names in the first six years including: The Judd Nelson himself, Ally Sheedy, Molly Ringwald, Gina Gershon, Ralph Macchio, Cybil Shepherd (in a recurring role as Shawn's somewhat absent mother), Kristy Swanson, Tim Curry, Kevin Sorbo, George Takei, William Shatner (in a recurring role as Juliet's mainly absent father), Kurt Angle, Django Unchained's Kerry Washington and Malcolm McDowell just to name a few. There are way too many to mention in one piece but every last one of them has been a surprise and delight for a device (the "featured famous guest star every episode" device) that rarely works except maybe for THE LOVE BOAT (or its companion show FANTASY ISLAND). Speaking of which Ted Lange aka Isaac the Bartender from THE LOVE BOAT had a guest spot as a former 70's snitch for Henry; classic!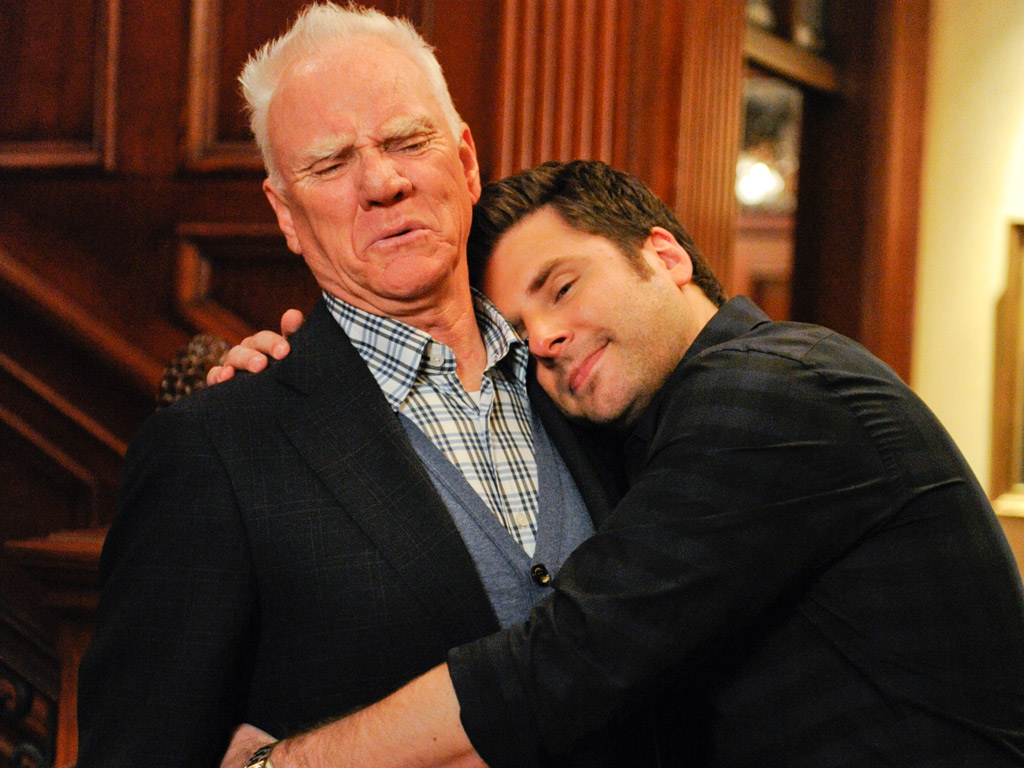 Season 7 was confirmed at this year's SAN DIEGO COMIC CON and just last week the producers went further, saying that they have been green lighted for Season 8. The new season premiering on February 27th, 2013 will see the gang celebrate their 100th episode with a 2-hour musical extravaganza. While I am not a fan of how every TV show feels obligated to make a musical episode since GLEE premiered; along with SCRUBS, PSYCH is one show that I feel certain will make a musical episode pretty damn funny. Rounding out the "Brat Pack" from the 80's, Anthony Michael Hall is set to guest star as are other impressive names. A CLUE tribute episode of the 1985 comedy classic will see Martin Mull, Lesley Ann Warren and Christopher Lloyd reunite in a whodunit episode. Shawn's idol, "Tears for Fears'" Curt Smith is scheduled to return as well and even a BACK TO THE FUTURE tribute episode has been rumored to be in the mix on the PSYCH-O message boards.
OK at this point I am gushing because I actually have an alarm set on my phone for February 27th should I somehow manage to forget to set my DVR. It is always a pain to have your favorite shows premiere in the middle of winter, but for PSCYH I will find a way to make it "appointment TV." PSYCH has helped USA springboard on to some very successful original programming like BURN NOTICE, ROYAL PAINS and COVERT AFFAIRS. In my opinion it is all thanks to the little psychic detective agency from Santa Barbara that could. If you have not gotten onto the PSYCH bandwagon yet there is plenty of time to take in the first six seasons on the aforementioned NETFLIX for less than ten bucks a month. Normally one-hour programs are not repeat fodder for me as I am more of a half hour sitcom junkie, but PSYCH is the exception to that rule. Until you watch PSYCH from beginning to end you will be unable to understand the power of the Pineapple and how it is the comedy equivalent of The Force. As far as the surprises that Season 7 holds for us we will collectively have to "wait for iiiiiiitt…."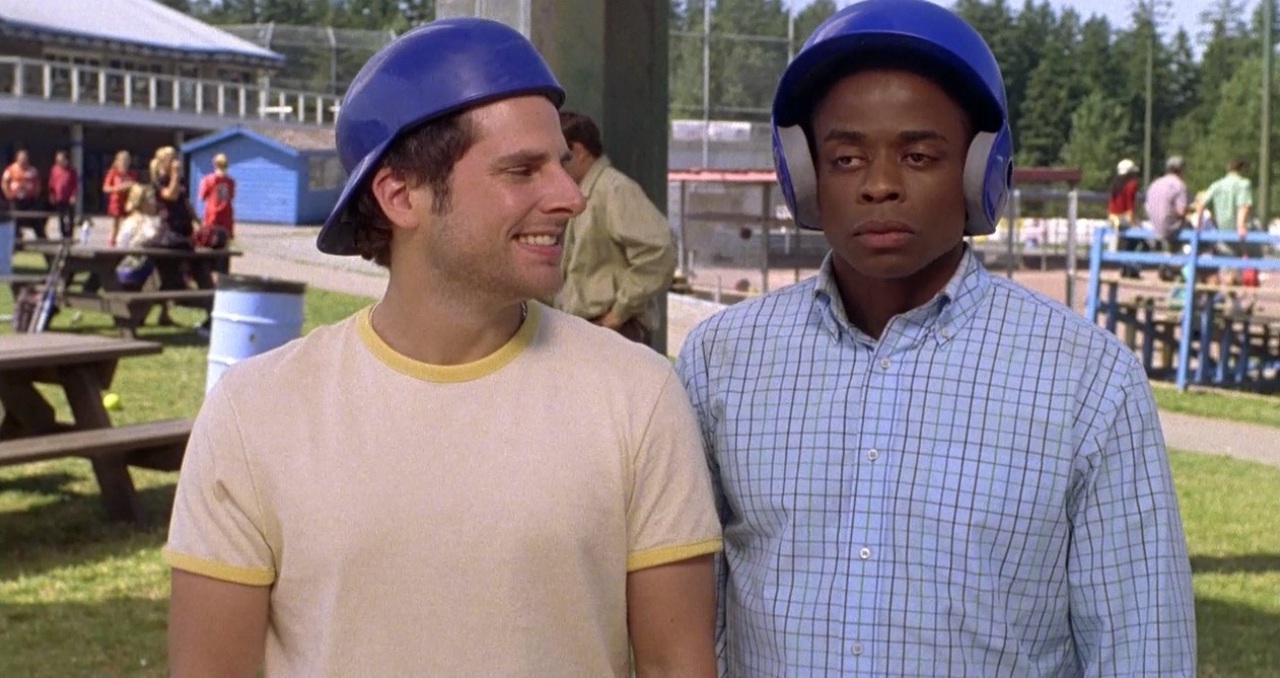 Become a PSYCH-O!
All New Episodes: http://www.usanetwork.com/videos/Psych/Promos/vid:2604241