News
Project Blue Book Season 2 Trailer, Cast and Everything to Know
History knows the truth is still out there, orders the Aidan Gillen-starring Project Blue Book Season 2.
The public's endless fascination for aliens and UFOs wins again! History and A+E Studios announced the renewal of Project Blue Book for Season 2.
Project Blue Book is an in-house A+ Studios production for History, which likely made the announcement of Project Blue Book Season 2 much easier. Of course, it doesn't hurt that people seem to like the sci-fi (though emphasis on the "sci") drama series. History reports that Project Blue Book is the number one new cable show of the 2018-19 TV season, pulling in 3.4 million viewers in the Live+3 Nielsen metric. Eli Lehrer, Executive Vice President and Head of Programming and History, said in a prepared statement:
"We are believers in Project Blue Book and so is our audience who has sparked a conversation about the hundreds of unsolved cases and our nation's military response to UFOs that have remained relatively secret until now. Zemeckis, A+E Studios and our extraordinary creative team have shaped a compelling narrative that is the perfect blend of historical authenticity and entertainment that inspires curiosity in our viewers to learn more. We've touched on a very relevant topic and look forward to a second season."
Project Blue Book comes from Academy award-winning producer and director Robert Zemeckis. It tells the (we think fictionalized?) story of the real life Project Blue Book. Project Blue Book refers to a secret operation spearheaded by the United States Air Force to research thousands of cases of unidentified flying objects. Aidan Gillen (Game of Thrones) stars as real-life college professor and UFO researcher Dr. J. Allen Hynek.
Project Blue Book Season 2 Trailer
A new trailer for Project Blue Book Season 2 has arrived!
You can also check out the first Season 2 trailer, which was released during the show's SDCC 2019 appearance.
Although it was not a Project Blue Book case, the trailer reveals the second season will include their version of the famous Roswell UFO case. In early July 1947, a rancher outside of Corona, New Mexico found debris he could not identify. He eventually brought some of the material to the Sheriff in Corona, who thought the material was odd enough to refer the rancher to the Roswell Army Air Field.
further reading: Project Blue Book Actor Michael Malarkey Caught the UFO "Bug"
In the trailer, Project Blue Book investigators Dr. J. Allen Hynek (Aidan Gillen) and Captain Quinn (Michael Malarkey) are watching an old press conference in which a rancher claims he found debris in a field outside of Roswell. Apparently, under duress, the rancher says the mysterious material turned out to be a weather balloon. During the press conference, a mysterious officer bends down to whisper into the rancher's ear. Hynek and Quinn recognize the officer as General Harding (Neal McDonough), who was revealed in season one as being part of the cover-up of the true nature of the UFO phenomenon. Hynek and Quinn realize if Harding is involved, there is more to the story. They suspect that Roswell is where the UFO cover-up began.
Project Blue Book Season 2 Release Date
Project Blue Book Season 2 will premiere on History on Tuesday, January 21, 2020 at 10 p.m. ET/PT.
Like the show's first season, Season 2 will feature 10 episodes.
Project Blue Book Season 2 Cast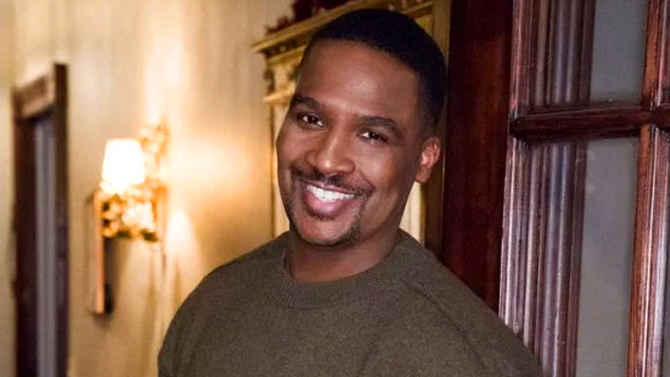 Jerod Haynes is the latest addition to the cast of Project Blue Book Season 2, reports Deadline. He will recur as Daniel Banks, who's described as "a high-ranking, charismatic CIA operative," encountered by Hynek and Quinn at the top-secret Area 51. However, "soon, Agent Banks becomes a powerful and unpredictable new asset for our duo's quest for the truth in a UFO conspiracy that is growing increasingly dangerous."
Haynes is coming off a TV run on NBC drama The Village, and just appeared on HBO's adaptation movie, Native Son. He's also fielded guest spots on NBC's Chicago Med, Netflix's Sense8 and Fox's Empire, as well as recently banked film appearances in Benji, Blueprint, Game Day and Southside with You.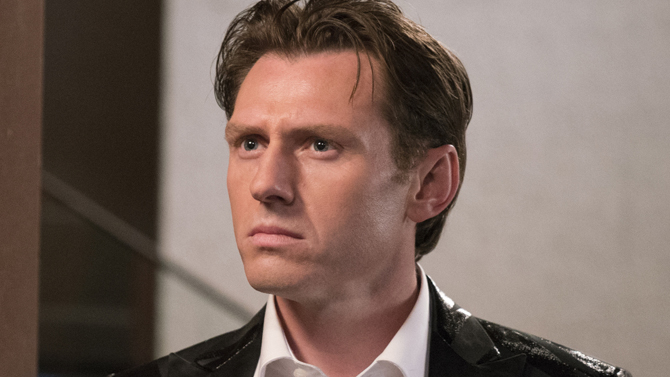 Keir O'Donnell was the first newcomer tapped for the second season, reported Deadline. He will recur as Even William Blake, described as "a charmingly eccentric alien enthusiast with a religious dedication to his weekly U.F.O meetings. He takes a liking to Mimi Hynek and, thanks to his encyclopedic knowledge of everything extraterrestrial, quickly becomes friend, confidant, and premier informer to Project Blue Book's best behind-the-scenes agent."
O'Donnell, an Aussie actor, has fielded TV runs on FX's Legion, Showtime's Ray Donovan, CMT's Sun Records, as well as FX's Fargo and Sons of Anarchy. He's also banked film appearances, most recently in Hulu comedy I'm Just F**king with You, with big screen offerings like Gifted, American Sniper, Dawn of the Planet of the Apes, Paul Blart: Mall Cop and years, earlier, comedy smash Wedding Crashers.
Project Blue Book Season 2 Story
According to History, the second will continue to feature real UFO cases from the actual Project Blue Book. This program investigated UFOs in the 50s and 60s, before being closed in 1969.
As the channel's latest description for Project Blue Book Season 2 reveals, the story will feature a "deep dive into two of the most well-known UFO cases in US history: Roswell, New Mexico where a rancher claimed to have found mysterious wreckage on his property thought to be a UFO and Area 51, a government run location in Nevada historically rumored to be a magnet for paranormal events and UFO-related activity." Other episodes will depict the haunting Skinwalker Ranch (a 512-acre property reputed to be the site of numerous paranormal and UFO-inspired events), the mysterious Kelly-Hopkinsville encounter (where a rural Kentucky family claimed to have been visited by aliens), the CIA's infamous mind control experiments. Additionally, there will be an episode that follows Hynek in his role as expert consultant to the film, Close Encounters of the Third Kind.
"This season Project Blue Book will delve into famous UFO cases such as Roswell and Area 51," according to a statement from History. "Whether or not you are a UFO aficionado these are two names everyone knows now more than ever given the recent UFO news of Navy pilots coming forward for the first time stating their encounters with UFOs while on active duty and the most recent public campaign to raid Area 51 and find those aliens once and for all."
During the real Roswell case an intelligence officer was sent out to the debris site to assess the situation. What he reported finding in the field prompted the Roswell Army Air Field to issue a press release claiming to have discovered a crashed "flying disc." The next day, they retracted that statement, saying the material was actually from a weather balloon, not a flying saucer. The case would have been lost to obscurity if not for a UFO researcher being tipped off in the 1970s that the first intelligence officer to see the material claimed the material was not of this world. Since then, dozens or witnesses have come forward to say they were part of the cleanup of the extraterrestrial spacecraft, or had lived nearby and were warned by the military not to talk about what happened.
Read and download the Den of Geek SDCC 2019 Special Edition Magazine right here!
Alec Bojalad is TV Editor at Den of Geek and TCA member. Read more of his stuff here. Follow him at his creatively-named Twitter handle @alecbojalad
Joseph Baxter is a contributor for Den of Geek and Syfy Wire. You can find his work here. Follow him on Twitter @josbaxter.