News
Producer Denies Supergirl TV Series Rumors
UPDATED! Those rumors about a proposed Supergirl TV series appear to be...true after all?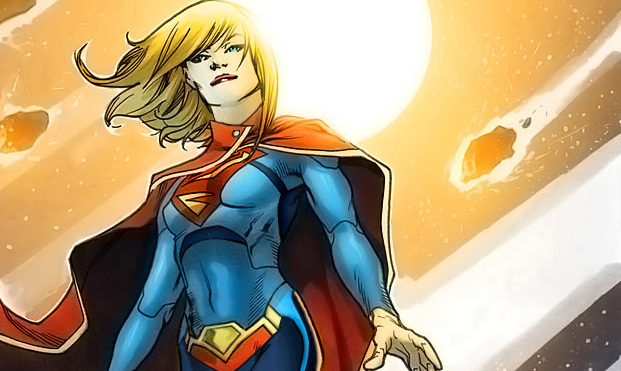 UPDATED: 09/04/14 10:00 – While Michael Green is not involved, the Supergirl TV series is going ahead. Click here for all the details.
ORIGINAL STORY
Yesterday, Bleeding Cool reported that DC Comics is "actively pitching" a Supergirl TV series. The problem with this story is that they claim that Michael Green (who has worked as executive producer of comics-friendly fare like Gotham, American Gods, and Heroes, not to mention writing and co-producing a number of Smallville episodes) is "attached" to the project as a writer/producer. 
The thing is…he isn't.
We reached out to Michael Green who told us, "Not true. Not me anyways. There are plenty of women better qualified. But if Kara does get her own series I will watch the shit out of it." 
So will we!
With Gotham and The Flash weeks away from their premieres, Arrow about to enter its highly anticipated third season, and Constantine waiting in the wings a little further off in October, the DC Comics universe is going to be well-represented on TV in the coming months (and years). But ever since Smallville aired its final episode a few years ago, there's been a distinct lack of anything with an overt "super" connection on the airwaves. 
Does this mean that a Supergirl TV series isn't on DC/WB's wishlist? No. There are a number of reasons Supergirl would work on TV, including how Kara's New 52 continuity and personality have played out over the last couple of years. Like her more famous cousin, she's been recast in a slightly angrier, "stranger in a strange land" (moreso than Clark, since Kara actually remembers her life on Krypton) that would probably connect well with modern TV audiences.
We'd like to see it happen, though. Some other folks would, too. When we spoke to The Flash executive producer Greg Berlanti in San Diego this year (full interview coming soon), he told us that "it would be nice to have some kind of reference to someone from Metropolis. That would be exciting, but we haven't had any of those kinds of conversations." Of course, that probably only applies to CW shows like The Flash and Arrow. With DC superheroes moving on from the CW to make their homes on Fox and NBC, who knows where Kara would potentially end up? 
Like us on Facebook and follow us on Twitter for all news updates related to the world of geek. And Google+, if that's your thing!