News
Preacher Season 4 Delivers Armageddon In Exclusive Clip
We have an exclusive sneak peek of Preacher's final season.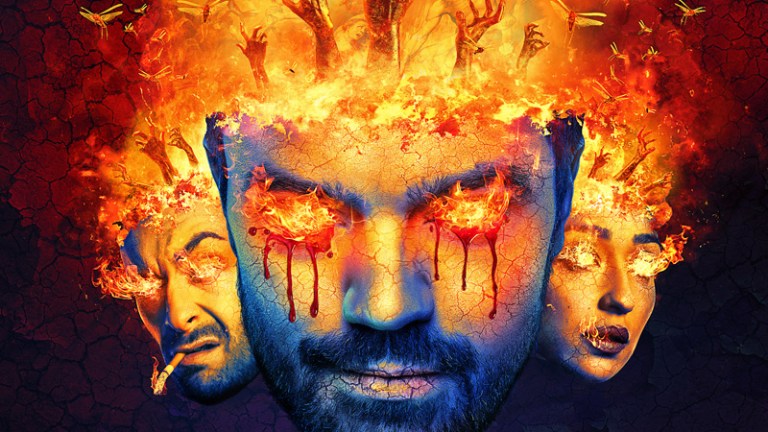 This article contains spoilers for Preacher.
I don't know about you, but each glimpse AMC reveals for Preacher's new season gets me more excited than the last one. And why not—this is the show's fourth and final season, after all. And from the looks of this exclusive sneak peek, Preacher is poised to deliver nothing less than Armageddon itself. For fans of the Vertigo cult-favorite comic by Garth Ennis and the late Steve Dillon, these last ten episodes create quite the bittersweet dilemma. It's one thing to see Jesse Custer (Dominic Cooper), Tulip O'Hare (Ruth Negga), and Cassidy (Joseph Gilgun) take on Herr Starr (Pip Torrens) and the Grail in a final showdown, but it's quite another to realize that we may never see another TV show quite as profane and irreverent as Preacher. Like Negga herself says in this excusive video, bringing the story to a close is "achy, lovely, sweet sadness."
further reading: Preacher: Where the Saint of Killers' Journey Will Go
Which brings me to what I like most about this clip. It's not so much the end-of-the-world shenanigans, or that God (Mark Harelik) is conspiring with the Grail to teach our wayward preacher a lesson. No, what gives me hope for Preacher's last season is what executive producer and series co-creator Evan Goldberg reveals in one of his behind-the scenes chats with his stars, which is this: "Everything will completely conclude. That is, like, the one thing we swore we would do."
Does that mean we might see the return of Jesse's parents? They're not shown in this clip, but if this season remains true to the spirit of the source material, I'm hoping Preacher will somehow find a way to squeeze in the "Spaceman" storyline. And if not, we're certainly still in for one hell of a ride.
Catch Preacher's season premiere this Sunday on AMC at 10pm EST. And be sure to join us here for our continuing coverage of Preacher season 4!
David S.E. Zapanta is the author of four books. Read more of his Den of Geek writing here. He's also an avid street photographer. Plus, you can follow him on Twitter: @melancholymania