News
Practical Magic Prequel Series Coming to HBO Max
Nicole Kidman and Sandra Bullock learned their mystic practice from The Rules of Magic.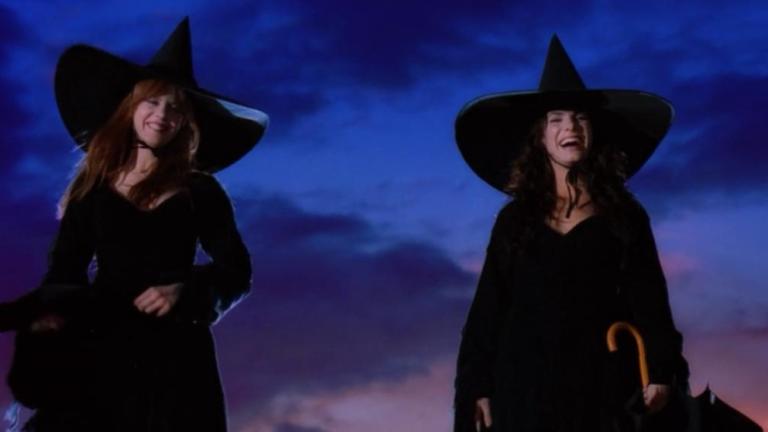 Being normal is not necessarily a virtue. It rather denotes a lack of courage. Not at HBO Max, however. The not-yet-launched streaming service is making its own laws. The streamer will produce a series adaptation of Alice Hoffman's novel The Rules of Magic, which is a prequel to Practical Magic, according to Variety. The 1998 film starred Sandra Bullock and Nicole Kidman as sorceress sisters on different paths. It was directed by Griffin Dunne.
HBO Max ordered a pilot for a one-hour show called which will center on siblings Jet, Franny, and Vincent Owens who have been kept isolated because of their abnormalities. They soon learn they are actually descended from a line of witches. The setting of Rules of Magic will move from Massachusetts to 1960s New York City. The sisters inspire fear rather than love. In the original film, Kidman and Bullock's aunts Franny and Jet were played by Stockard Channing and Dianne Wiest.
"For the Owens family, love is a curse that began in 1620, when Maria Owens was charged with witchery for loving the wrong man," reads the official synopsis of Rules of Magic at Amazon. "Hundreds of years later, in New York City at the cusp of the sixties, when the whole world is about to change, Susanna Owens knows that her three children are dangerously unique. Difficult Franny, with skin as pale as milk and blood red hair, shy and beautiful Jet, who can read other people's thoughts, and charismatic Vincent, who began looking for trouble on the day he could walk. … The Owens children cannot escape love even if they try, just as they cannot escape the pains of the human heart."
The series will be executive produced by Hoffman, along with Jessica Jones creator Melissa Rosenberg, who will also write the series. Dana Baratta will also write and executive produce.
There is no Rules of Magic release date or casting news to report.
Read and download the Den of Geek SDCC 2019 Special Edition Magazine right here!
Culture Editor Tony Sokol cut his teeth on the wire services and also wrote and produced New York City's Vampyr Theatre and the rock opera AssassiNation: We Killed JFK. Read more of his work here or find him on Twitter @tsokol.