News
Power Spinoff to Star Mary J. Blige
Starz has announced the first Power spinoff: Power Book II: Ghost, starring Mary J. Blige.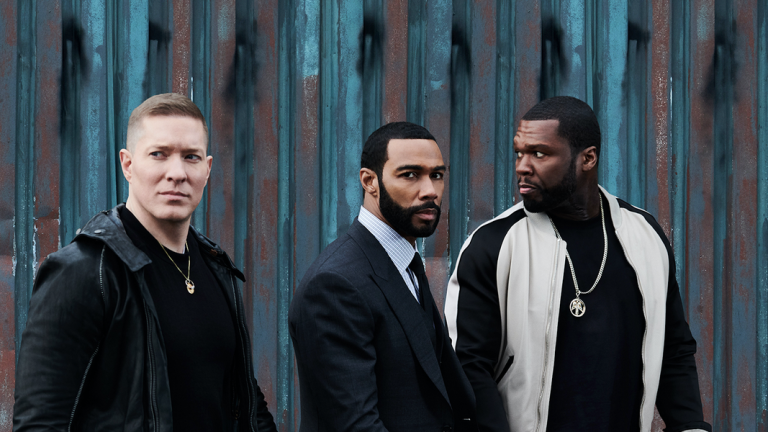 Starz' major drama success story Power first made waves by featuring a musician in the early stages of their acting career, in Curtis "50 Cent" Jackson. So for the first Power spinoff, Power Book II: Ghost, Starz is going to keep that formula going with another famous musician.
Carmi Zlotnik, President of Programming for Starz, announced during the network's 2019 summer TCA press tour that it has greenlit the first official Power spinof, Power Book II: Ghost. Not only that but the spinoff will star R&B legend Mary J. Blige (who has also recently appeared in The Umbrella Academy and Mudbound).
"We have alluded previously to various spin-offs, prequels and other expansions of the Power Universe," Power showrunner Courtney Kemp and Jackson said during the network's Power panel. "Today we are pleased to announce that we are in pre-production on the first of what we know will be a collection of series inspired by the dynamic world of Power. Power Book II: Ghost will continue the journey of some of Power's most controversial characters. Joining the cast of the new series and the Power family, please welcome world-renowned recording artist and Oscar nominee Mary J. Blige."
Starz devoted nearly the entirety of its TCA press tour time to Power, with two separate panels featuring the show's cast and crew. The decision was undoubtedly made to highlight just what a massive success the show (and now franchise) has been for Starz. Power is set to begin its sixth and final season on August 25. Starz also announced that that final season will be split into two parts of 10 and five episode runs. The final five episodes will begin airing in January.
Starz also announced that Power will be receiving its own Talking Dead style post-episode recap show called Power Confidential.
Read and download the Den of Geek SDCC 2019 Special Edition Magazine right here!
Alec Bojalad is TV Editor at Den of Geek and TCA member. Read more of his stuff here. Follow him at his creatively-named Twitter handle @alecbojalad