News
Power Season 6: Release Date, Cast, Trailer, and News
Starz has announced that Power Season 6 will be the show's "final betrayal" a.k.a. last season.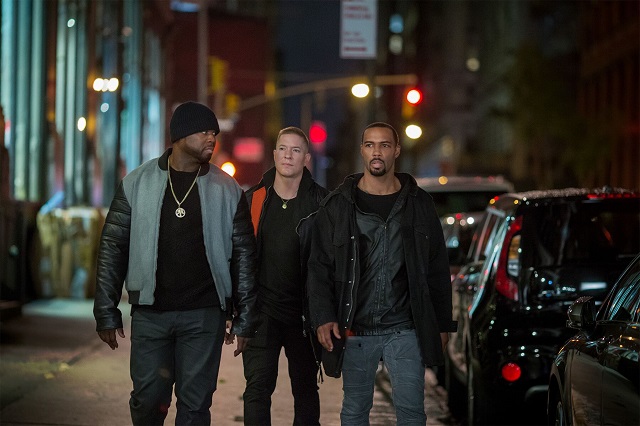 Starz has announced that Power Season 6 will be the last go around…or the "final betrayal" in Starz' preferred parlance.
Notably, while Power Season 6 will be the last we see of Power, Starz mentioned in its announcement that they continue to portray stories within the Power universe.
"Season 6 brings us to the end of what we know is just the first chapter of the Power story. However, as one chapter comes to an end, another will begin," Carmi Zlotnik, President of Programming for Starz, said in a statement "Courtney Kemp and 50 Cent have created a world rich with complex and dynamic characters and there are a number of stories we plan to tell as we continue to explore and expand the Power universe."
further reading: American Gods Season 3 – Everything You Need to Know
Executive producers Courtney A. Kemp, Curtis "50 Cent" Jackson, Mark Canton, Randall Emmett, Gary Lennon, and Shana Stein will all return for Power Season 6.
Power Season 6 Release Date
Power season 6 will be split into two parts. The first 10 episodes aired earlier this year. Then the "Final Five" will run starting on January 5th, 2020.
Power Season 6 Trailer and Poster
You can watch the trailer for the final five episodes of Power below!
And here's the poster for the final season:
Power Season 6 Synopsis
Here is the story of Power Season 6, per Starz:
Power Season 6 picks up with James "Ghost" St. Patrick seeking vengeance. His former drug partner and brother in arms must pay for the ultimate betrayal. Rocked to his core by the perfidiousness and cruelties of those he once called his family, Ghost devotes himself to one notion: Success is the best revenge, with all intentions of getting both. Ghost aims to get even with Tommy, get the Queens Child Project built to consecrate Raina's legacy, and finally achieve a thriving legitimate lifestyle with no criminal strings attached. Ghost's need to wrest satisfaction and happiness from this world by any means necessary – is the most dangerous he's ever faced. As the Feds grow closer to convicting him, Ghost must remain vigilant toward those wanting to take him down for his past criminal enterprises.
Power Season 6 Cast
The following characters are expected to return: Ghost (Omari Hardwick), Tommy (Joseph Sikora), Tasha (Naturi Naughton), Tariq (Michael Rainey Jr.), Dre (Rotimi Akinosho) and La La (LaKeisha Grant). Notably the fate of one character, Angela (Lela Loren), is up in the air after she was shot in the chest by Tommy. Showrunner Courtney Kemp told TV Line that Angela is in Power Season 6 but he "can't say what she's doing."
50 Cent's character, Kanan Stark, was definitively killed in the show's fifth season. The rapper-turned-actor-turned-producer will return to direct the final season's third episode though, per Starz. Emmy award winning director Anthony Hemingway will return to direct the series finale.