News
Power Rangers Wild Force Source Material Hyakujuu Sentai Gaoranger Coming To DVD
The series that became Power Rangers Wild Force is headed to DVD from Shout! Factory.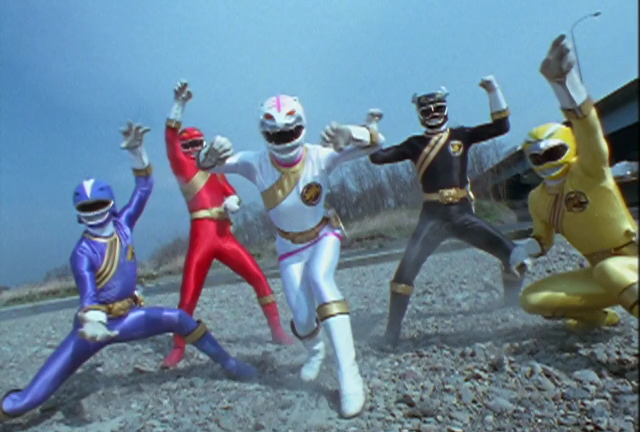 Thanks to a video from the MMPR Toys channel we've learned that Hyakujuu Sentai Gaoranger will be released by Shout! Factory in December of 2018.
For those not in the know, Gaoranger footage was used to create the tenth season in the Power Rangers franchise, Power Rangers Wild Force. While the series do have some key differences (mostly to do with Master Org and the various team-ups), Gaoranger and Wild Force are shockingly similar.
No bonus features were announced although there is the massive team-up movie Gaoranger Vs. Super Sentai which united every Red Ranger up to that point in the franchise (although it was mostly a clip show.). So far, Shout! Factory hasn't included any movies on their sets, so stay tuned to see if these movies will be included on the release.
If you thought the last Sentai released on DVD, Timeranger, was similar to Time Force? Wild Force is so similar to Gaoranger you might forget sometimes the two shows are supposed to be different. Even the morph is exactly the same, they just photoshopped in the American actors heads! This was the end of the era of Power Rangers where Sentai plots were being lifted directly for Power Rangers… but it wouldn't be the last.
Below you can watch Bruno's announcement of the set along with a shocking revelation that Jetman will also be coming to DVD!
The next Super Sentai series to be released on DVD shouldn't be too far off so stay tuned to Den of Geek!
Shamus Kelley is a pop culture/television writer and official Power Rangers expert. Follow him on Twitter!