News
Power Rangers: Tommy Almost Had A Different Name
Before filming began, the most famous Power Ranger of all time had a very familiar name.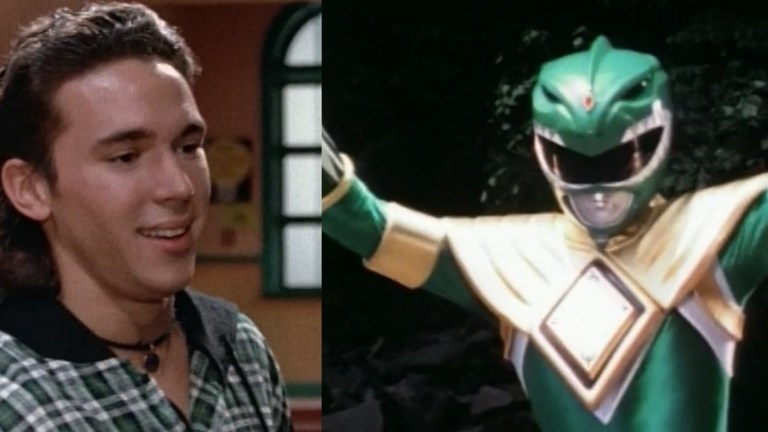 Tommy Oliver, a name that will be forever synonymous with Power Rangers. Beginning as the evil Green Ranger and wearing a variety of colors throughout the years, Tommy is without question the most popular Ranger of all time. It makes sense, you don't go through wearing five Ranger suits and not pick up a lot of popularity. (Even if he didn't quite make it to the top of our Best Red Rangers list.)
But did you know Tommy Oliver wasn't always going to be the Green Ranger's name? Yes, that's right; Kimberly could have been swooning after a man with a different name! What other name could have been used for Tommy though? It's almost impossible to think about, Tommy IS the Green Ranger.
Well, thanks to the early drafts of Power Rangers season 1 scripts we now know that Tommy was once named something very familiar to long time Power Rangers fans.
Rocky.
Yes, that's right. In the earliest drafts of the season 1 scripts Tommy was originally named Rocky! That name would later go on to be used as the name for the second Red Ranger, Rocky DeSantos. Power Rangers always finds a way to reuse old ideas. 
You can find a description for Rocky (with his original last name Donovan!) below, which was taken from the script "Green Means Go! (Part 2)" which in later drafts was named "The Green Candle, Part II".
Rocky Donovan (age 17) – handsome, focused, and determined. A young man who keeps to himself. Rocky's a fierce competitor who is actually quite shy. As Green Ranger he exudes a much more aggressive personality.
There's no indication why the name changed, although long-standing rumors of Tommy being named after supervising producer Tony Oliver are true. In a 2011 panel at Otakon, Oliver mentioned that producer Ellen Levy-Sarnoff joked when Oliver first got to read the Green Ranger scripts, "Hahaha, Tony Oliver, Tommy Oliver? We did that!" In episode 149 of the podcast Rangercast (which is sadly no longer online), Oliver furthur clarified that Levy-Sarnoff made the decision and that the last name was a joke at Oliver's expense.
That still doesn't quite clear up why the Rocky name was abandoned in the first place, although in the Rangercast interview Tony Oliver mentioned that the Tommy Oliver name was approved by the network so maybe they couldn't get clearance on the Rocky Donovan name.
We've also got some other selections from that same "Green Means Go! (Part 2)" script which hilariously has Rocky pretending to flirt with Ernie!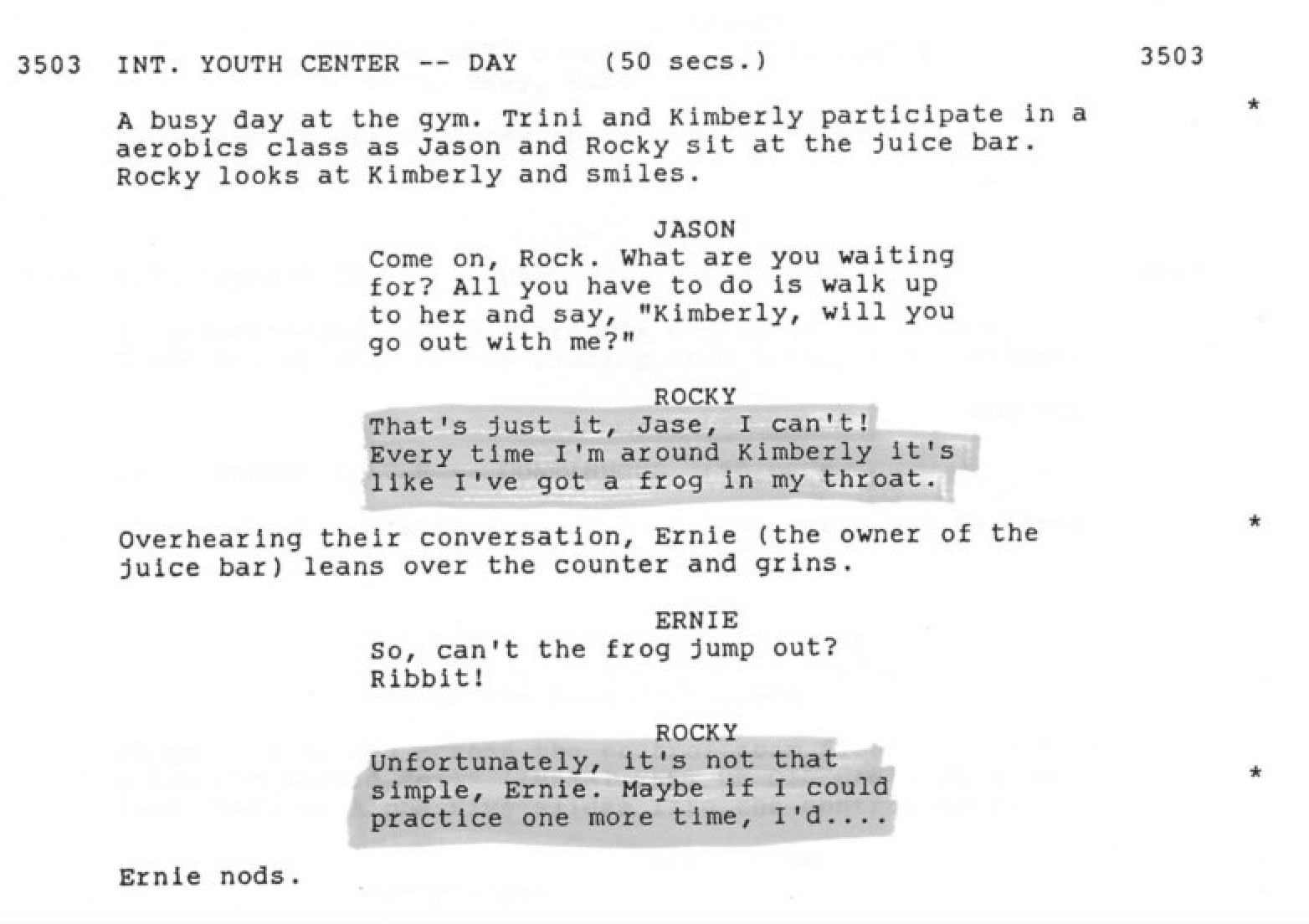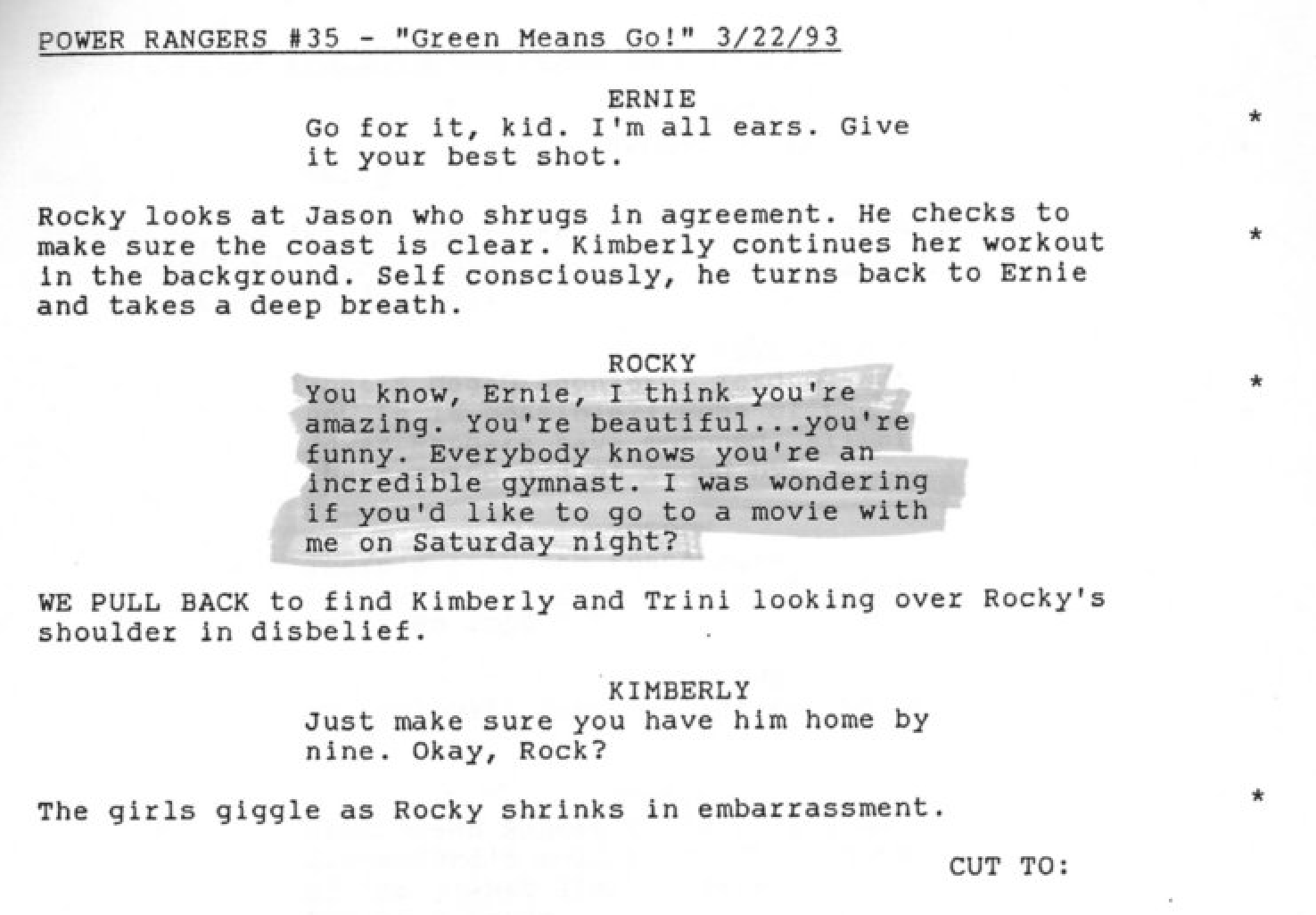 We could have had it all.