News
Power Rangers Time Force Source Material Mirai Sentai Timeranger Coming To DVD
The series that became Power Rangers Time Force is headed to DVD from Shout! Factory.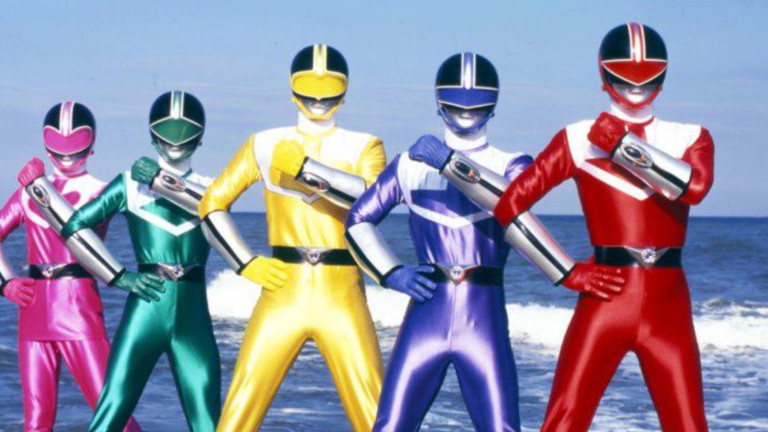 Thanks to an Amazon preorder listing we know the series Mirai Sentai Timeranger will be released by Shout! Factory on July 31, 2018.
For those not in the know, Timeranger footage was used to create the ninth season in the Power Rangers franchise, Power Rangers TimeForce. While the series do have some key differences (especially the villain Ransik along with a few power ups), Timeranger and Time Force are very similar.
No bonus features were announced although there is a teamup movie between Timeranger and GoGoFive. So far, Shout! Factory hasn't included any movies on their sets, so stay tuned to see if these movies will be included on the release.
Currently the series is available for pre-order which you can find here.
If you thought the last Sentai released on DVD, GoGoFive, was similar to Lightspeed Rescue? You haven't seen Time Force and Timeranger. Time Force is a near carbon copy, with many character and plots lifted whole cloth. They even go as far as using long shots of Eric's counterpart in certain scenes, making sure Eric had the exact same outfit on.
As these Sentai seasons start to resemble their American counterparts more and more it'll be great to see fans begin to compare the two. Just wait till Gaoranger.
Also if you haven't listened to the Time Ranger theme song yet, do it. Don't forget to check out these sweet visuals.
Shamus Kelley is a pop culture/television writer and official Power Rangers expert. Ride on the future. Follow him on Twitter!