News
Power Rangers: R-Rated Animated Reboot in Development?
Adi Shankar recently made some confusing comments about his new plans for a Power Rangers reboot.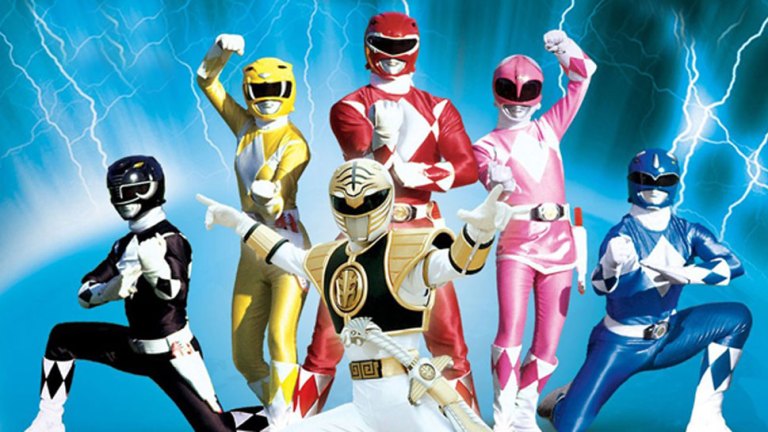 Adi Shankar, who you might remember from that gritty, unauthorized Power Rangers reboot short film from 2015 (which featured James Van Der Beek and Katee Sackhoff), is back in the Power Rangers sandbox. Or at least he's trying to be.
Speaking to Polygon while touting his upcoming Castlevania animated series on Netflix, Mr. Shankar described his concept for a "really fucking dark" animated version of Power Rangers that would be "a complete retelling of the first three seasons." Those first three seasons are the original Mighty Morphin Power Rangers seasons that remain the most significant pop culture impression of the show.
His plan includes taking the crazy fight sequences of Dragon Ball Z and merging it with the overall Power Rangers aesthetic. "We're going to focus on the beats of what made each show great and turn that into one, entirely new Power Rangers series," he said.
Of course, there are problems here. For one thing, at no point does Shankar say he actually has the rights to create this Power Rangers project. Saban Brands, who own the license, currently have their own big screen reboot of those "first three seasons" pending with Lionsgate with a Power Rangers movie that opens in March.
By his own admission, this project hasn't been sold to a network yet, although he envisions it on Netflix. But Saban rolls out new iterations of the Power Rangers TV series appear with clockwork regularity on Nickelodeon. There had been rumors a year or so ago that Power Rangers was going to move from Nickelodeon to Netflix, but our own Shamus Kelley found those to be false.
What's far more likely here is that Shankar has a big, grand, cool idea for a Power Rangers like show, and is pushing it like he did with the (very cool) Power/Rangers short that he made a couple of years ago. But let's not forget, Saban was not amused by Shankar's Power/Rangers and did their best to get it taken down, and given their other commitments to the brand right now it doesn't seem likely they're working with him on this.
Don't be surprised if we eventually see something that very much resembles a Power Rangers/Dragon Ball Z hybrid from the resourceful Mr. Shankar, though. But until we hear otherwise, don't get too excited about this one.